Another anti-vaping scare story
Scaremongering about e-cigs could do serious damage to public health.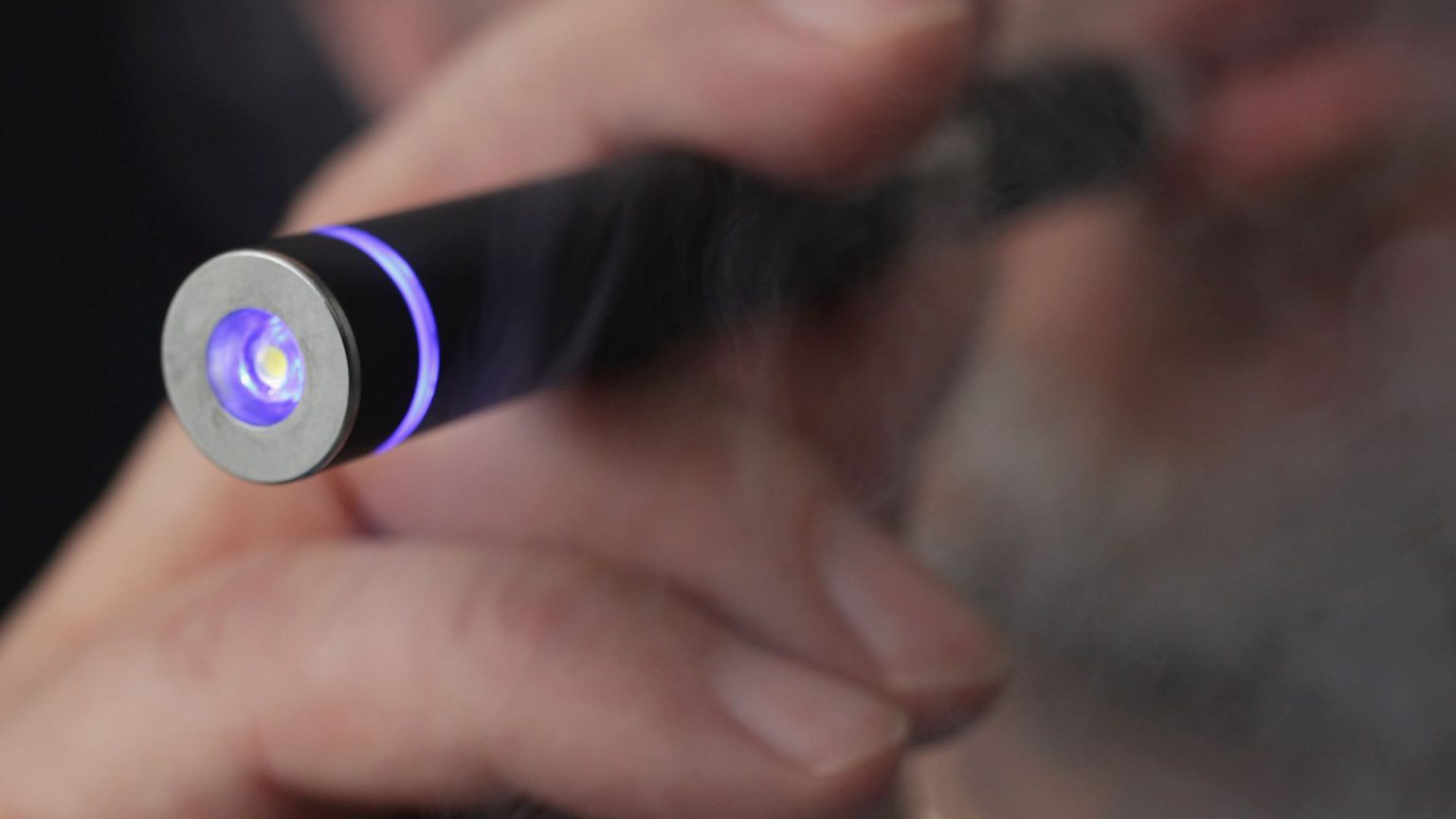 Earlier this week, remarks by public-health academic, Martin McKee gained widespread coverage in the press. McKee claims that English health authorities are out of step with the rest of the world in not pointing out the potential harms caused by e-cigarettes. 'The nicotine in e-cigarettes is not a harmless drug, and then there are all these other things such as flavourings that are inhaled', McKee told the Press Association.
As it goes, few well-informed vapers would disagree with those words. Vaping is unlikely to be completely harmless. Regularly inhaling vapour, usually containing vegetable glycerin, propylene glycol, nicotine and flavourings could produce some negative health effects. Some people find e-cig vapour extremely irritating, even hardened smokers. Some kinds of flavourings, while regarded as safe when used in food, have been linked to lung damage when inhaled frequently.
But McKee's intervention needs some context. McKee and a small coterie of public-health campaigners have always been vehemently against vaping. Many public-health lobbyists are so repulsed by nicotine in general that they rail against anything that even looks like smoking.
Thankfully, vaping is a rare area in which evidence has actually trumped the prohibitionist impulse in the UK. Academics and other commentators, including those who are very anti-smoking, stress that vaping is a far safer alternative to smoking and should be allowed to happen. Some in the public-health lobby sought to crack down on vaping before it had a chance to catch on, but the harm-reduction argument won out in the end. As a result, the UK has one of the most liberal markets for e-cigarettes in the world, although EU regulations on advertising and nicotine strength have pointlessly held back the growth of vaping.
McKee is right to say that the UK is out of step in terms of e-cig regulation. But we should be very grateful for this. In many other jurisdictions, e-cig 'juice' containing nicotine has been banned, defeating the principal aim behind the development of e-cigarettes: to provide a safer way to enjoy nicotine. The precautionary principle has been used to try to kill vaping off. Outrageous claims that 'vaping is as deadly as smoking' have proliferated. Instead, the traditional mantra of anti-smoking regulation and campaigning has applied: quit or die. In response to such scare stories, many smokers, even in the UK, who might have switched to e-cigarettes, have decided to stick with the much more dangerous devil they know.
McKee and others also claim that e-cigs have been vigorously marketed at children. This is simply untrue. It is illegal to do so. Indeed, very few, if any, young people have taken up vaping who hadn't already tried smoking.
There are very good reasons why vaping is far safer than smoking. The dangers of regular cigarette smoking mainly lie in combustion. Burning organic material – in this case, tobacco – produces hundreds of different substances, many of which have been shown to be carcinogenic or to have other negative health effects. Vaping and other 'heat-not-burn' technologies avoid combustion and therefore produce far lower levels of toxins and carcinogens. They have been designed from scratch to be safer.
Nicotine is not entirely 'harmless'. But in itself, it appears to be no more harmful than the caffeine almost everyone enjoys multiple times per day. This is why Public Health England (PHE) recommends vaping as an alternative to smoking and suggests it is 'about 95 per cent' safer. As Professor John Newton, director of health improvement at PHE, has told the Independent, 'There is widespread academic and clinical consensus that while not without risk, vaping is far less harmful than smoking'.
The irony, from a public health point of view, is that there are many places around the world where vaping is banned but cigarettes are still widely available. If protecting health is the main concern, this scaremongering has been utterly counterproductive.
It would be far better to allow us all to decide for ourselves whether or not we want to consume nicotine and in what way we wish to do so. It is a good thing that we have research to help inform us of the possible risks, but the decision should ultimately be one for us alone. Those who promote health panics about alternatives to smoking do us no favours in trying to deny us that choice.
Rob Lyons is science and technology director at the Academy of Ideas and a spiked columnist.
Listen to the latest episode of Last Orders, spiked's nanny-state podcast below:
To enquire about republishing spiked's content, a right to reply or to request a correction, please contact the managing editor, Viv Regan.