Grade inflation is ruining education
Young people are being encouraged to see top grades as a birthright.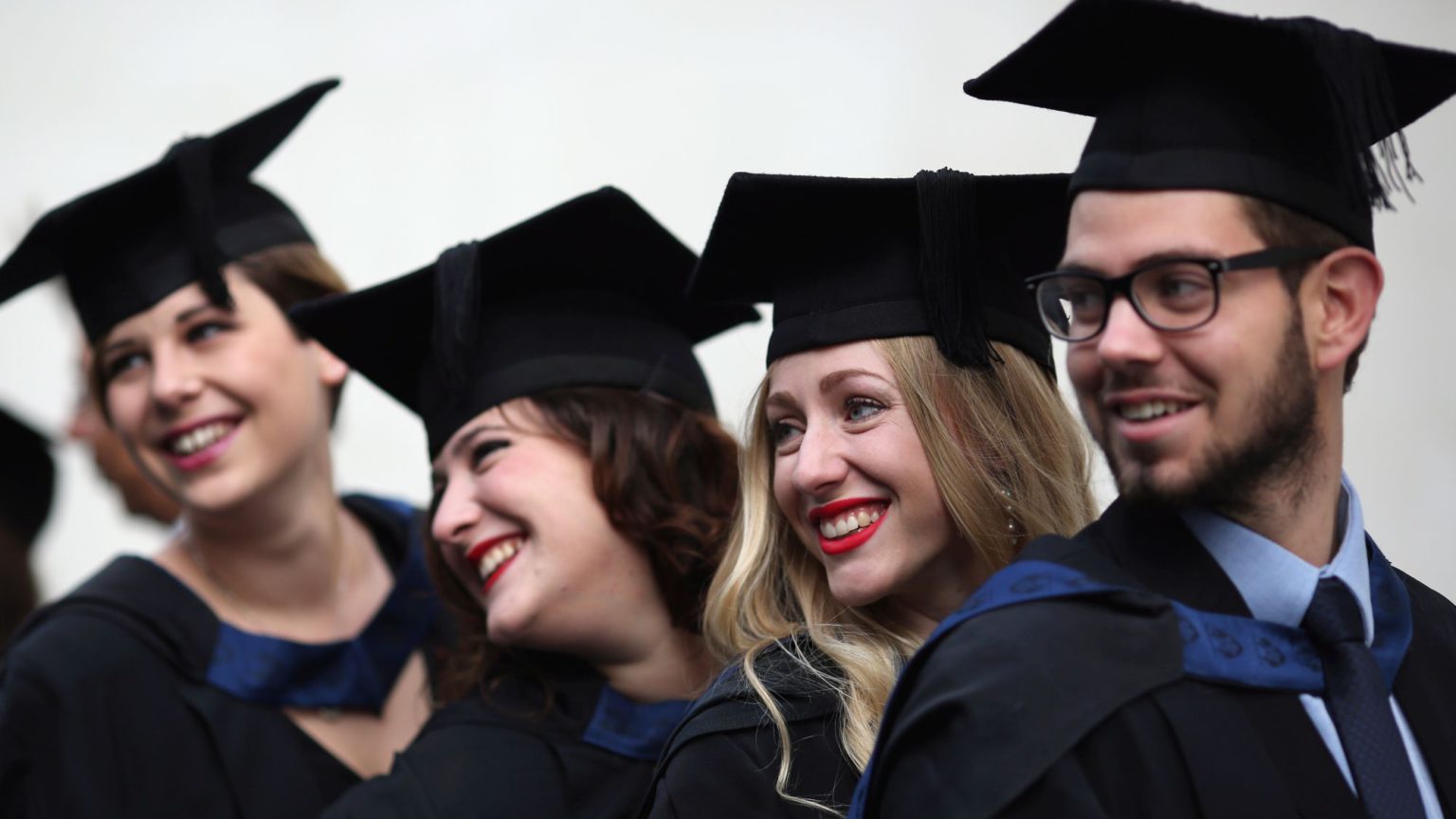 It is common knowledge that universities have been inflating degree awards in recent years. This week it was reported that hundreds of students with the worst A-level results are going on to get first-class degrees. Some 40 universities awarded firsts to at least a quarter of those with the lowest A-level grades. Fears of being sued by graduates for achieving poor grades, and government pressure to ensure students from poorer backgrounds obtain the highest degrees, seem to be to blame. This is a wholly destructive process that has ramifications outside of the academy.
In the 2000s, the Labour government was convinced that encouraging more young people from working-class backgrounds to attend university would help combat low-paid work and improve life chances. How an undynamic, low-wage economy would provide well-paid jobs for all these new graduates was never explained. In part, pushing people from 'disadvantaged' backgrounds into universities was an attempt to socialise them into the cultural elite's values. This is why there is a premium placed on retaining disadvantaged students on courses at all costs. As Alan Smithers, director of education and employment at Buckingham University, told The Times this week, government 'becomes upset if too many of them drop out, so universities make concessions to get them through'.
The demand to 'make concessions', to erase the difference between academic excellence and mediocrity, has become a common theme within the English education system. Those devising easier routes to enable students to achieve 'top' grades often find a supportive audience. Within supposedly radical circles, there is a prejudice that says the idea of academic excellence is veiled class snobbery. Meanwhile, 'wellbeing' practitioners believe that top grade distinctions damage the self-esteem of underachievers. Rather than seeing benchmarks of excellence as necessary in a modern society, these people view them as a barrier to social-engineering targets or to promoting emotional wellbeing.
There have always been good reasons to be critical of claims to meritocracy in liberal, Western societies. Educational structures have ensured the reproduction of class inequalities rather than creating a level playing field. Nevertheless, meritocracy in itself is a worthwhile, modernist principle. It is about providing a system that enables the most capable to develop their potential – talents that could have a positive impact on the rest of humanity. Previous generations recognised the value of meritocracy, and this is why working-class parents in the postwar period demanded universal exam qualifications such as O-levels and A-levels. They wanted a benchmark that could be applied to all children, regardless of social background. This reflects an outlook that has steadily declined among parents in recent decades.
Today, many parents and students expect universities to function as a system of automatic entitlement, rather than merit. Heads of science departments in secondary schools face an annual conflict with parents over why their child isn't considered good enough to be entered into triple science. Teachers are expected either to bend the rules regarding coursework or award high grades for poor quality work. In sixth form, there is the annual conflict over predicted grades for UCAS applications, with angry demands from parents that a student with poorly performing grades should be predicted 'A's. This is part of the reason why half of all predicted grades that universities receive from sixth-form colleges are wrong.
Inflated degree awards end up rebounding back even more negatively on to schools and colleges. A less reported development is that some students who underperformed at school, but went on to obtain a first in their degree courses, now often write to their former schools to say that their old teachers got it wrong. Subsequently, as more academically weak students are awarded firsts, parents and students feel less inclined to trust the professional judgement of schools and teachers, creating more friction when demands for good grades are not met. Poor exam results are increasingly being interpreted as a personalised, subjective judgement on the part of the teacher, rather than a factual statement of the student's achievement. As a consequence, young people are no longer learning how to respond to disappointment in a mature way.
In the long run, this distorts young people's relationship with society. Fewer young people feel they have to prove themselves to gain rewards and recognition; simply existing is deemed deserving of certificates and a well-paid job. Unfortunately, it seems this is the one thing students today definitely are learning at university.
Neil Davenport is a writer based in London.
Picture by: Getty.
To enquire about republishing spiked's content, a right to reply or to request a correction, please contact the managing editor, Viv Regan.