The nanny state is a boon to bootleggers
Counterfeiting and smuggling are the inevitable consequences of prohibitive laws.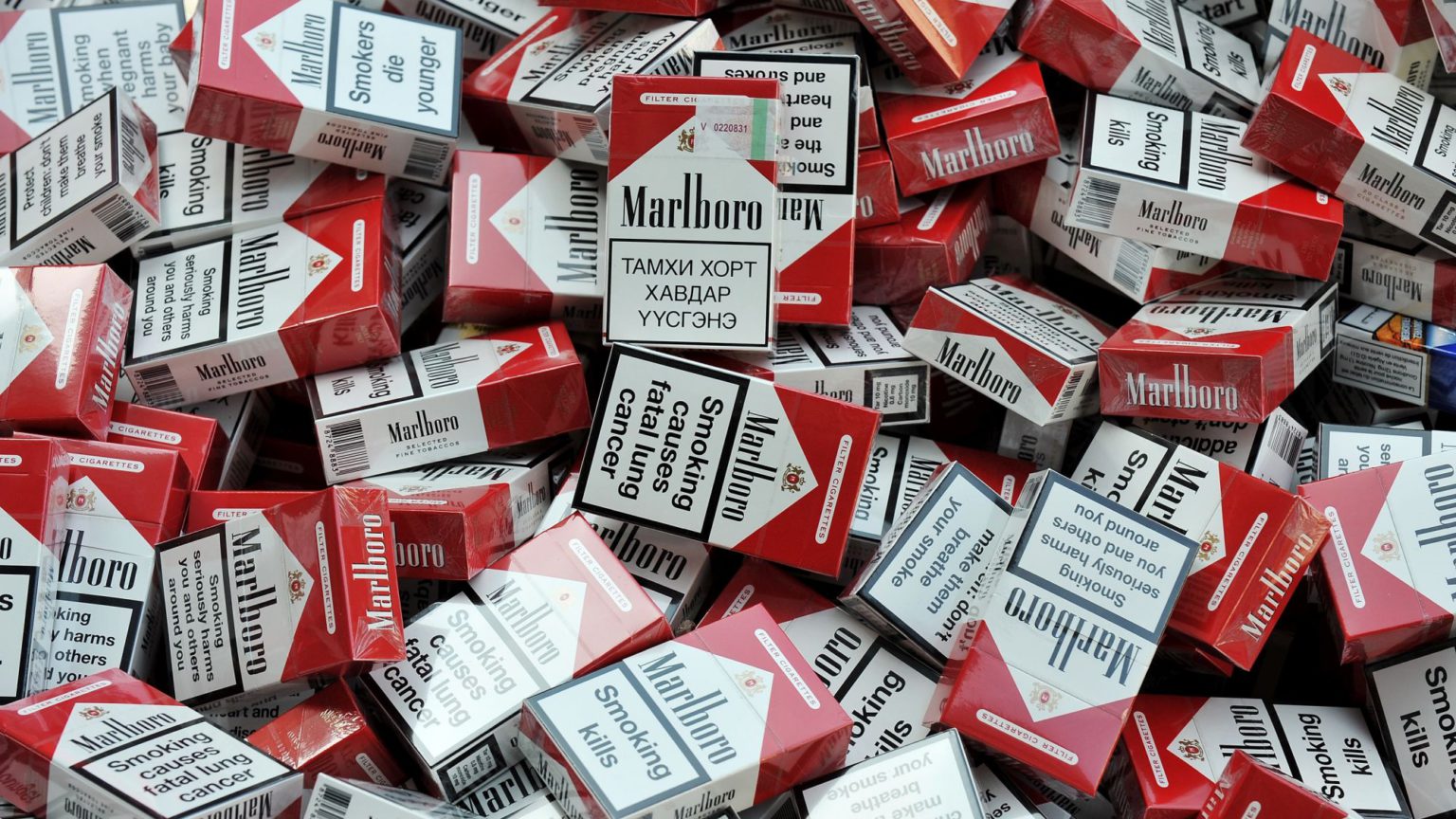 The public-health lobby is encouraging criminality. Not deliberately, of course, but it is an inevitable consequence of its increasingly nannying attitude. 'We're just trying to influence behaviour', public-health types argue. But by using the state to impose penalties on the consumption of everything from cigarettes to slices of pizza, they are actually encouraging bad behaviour and creating opportunities for smugglers and counterfeiters.
The history of anti-vice movements shows us that they are often counterproductive, and their leaders are often hypocrites. As soon as John Major announced his 'back to basics' campaign in the Nineties, hordes of Conservative MPs were hauled over the coals for their definitely-completely-accidental encounters with Miss Whiplash. Alcohol prohibition in the US simply precipitated a crime wave, the establishment of 'speakeasies' and an epidemic of illegal hooch. Puritanical politicians' attempts to stop the lower orders enjoying certain pleasures, which they themselves often find difficult to give up, do real harm to society.
On the island of Ireland, we see the problem of smuggling writ large. Because national taxes on goods differ in the north and south, there is money to be made from transporting them. Counterfeiting is also a big issue. Fuelled by the introduction of plain packaging on both sides of the border, Ireland's first-ever cigarette-counterfeiting factory – producing products that can be far more carcinogenic than the real thing – was discovered in County Louth. The Irish exchequer claims it is being cheated out of as much as half a million euros a year.
It is hard to say definitively how plain packaging for tobacco has affected the market on the island of Ireland – it has been in place for less than a year in the south. But Australia, which pioneered the policy in 2012, provides some clues. There, the long-term decline in smoking rates has stalled and illegal tobacco has reached a record level.
Counterfeited substances are often far more dangerous than those produced by proper manufacturers. But buying them, or even making them yourself, becomes a rational choice when prices are spiralling out of control and the state is being overly restrictive. The idea that a can of beer should carry a cancer warning, as will soon be necessary in Ireland, is a joke. But home-brewed or counterfeited alcohol can seriously damage your health. Ultimately, it is far better to have a pint or two in the pub than a flagon of contraband shed-brew which burns out your eyes and makes your fingernails drop off.
We're now in the ludicrous position where we are subsidising the health fetishes of middle-class moral absolutists by damaging the lives and restricting the choices of the least well-off. How is that right? How is that fair? How is that an effective or justifiable use of government power? It is time for ordinary, decent people to say 'enough is enough'. Ultimately, we are adults, not children – and we can make our own choices about what is or is not bad for us. Now, if you'll excuse me, I'm off to check on my bathtub of illegal hooch.
Tim Dawson is a writer and journalist. Follow him on twitter @Tim_R_Dawson.
Listen to the latest episode of Last Orders, the spiked podcast on all things nanny state:
To enquire about republishing spiked's content, a right to reply or to request a correction, please contact the managing editor, Viv Regan.