Trudeau: a ruthless machine politician
The mask has slipped from the Canadian PM's cuddly liberal act.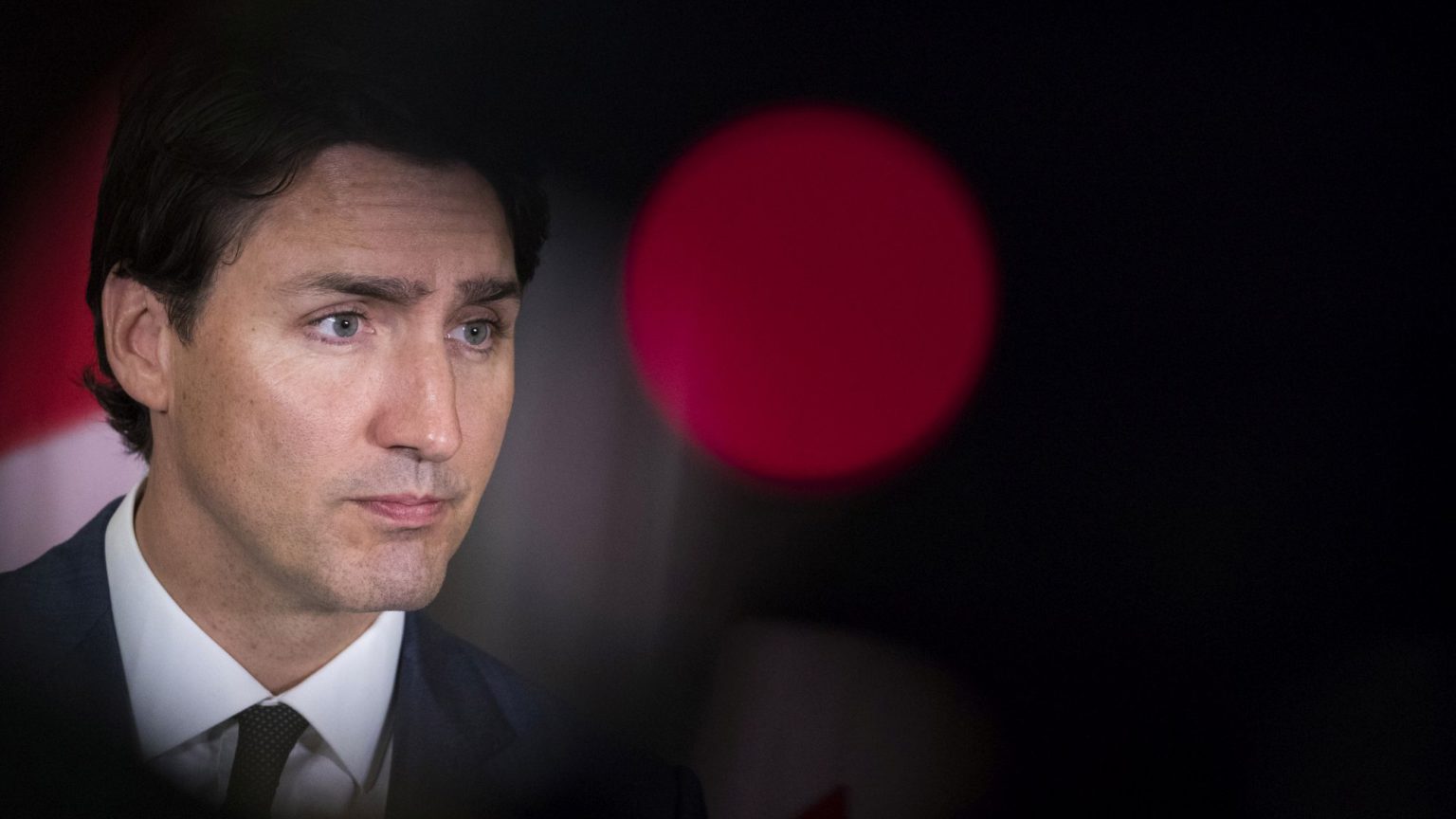 'It's time to shine more light on government… Government and its information should be open by default… It is important that we acknowledge mistakes when we make them… Canadians do not expect us to be perfect – they always expect us to be honest, open and sincere.' Justin Trudeau, Fair and Open Government, 2015.
In Canada, Justin Trudeau – the anti-Trump, the great white hope of achingly liberal causes, the patron saint of progressives – looks set to fall from the moral pedestal he so sententiously ascended in 2015. A recent scandal has exposed him as a ruthless, corrupt and dishonest machine politician.
Trudeau set liberal hearts aflutter across the world when he skilfully hugged Syrian refugees, made tearful apologies for Canada's past misdeeds, was 'accidentally' photographed jogging shirtless past female fans, and flamboyantly performed yoga. Many remember his feminist retort to the question of why he had so many women in his cabinet: 'Because it's 2015!'
Now, two of these women have been ousted from his cabinet in what some have called the 'Tuesday night massacre'. Why did Trudeau do this? Maybe because it's now 2019? Actually, it was a vain attempt to insulate himself from a growing scandal that is rocking Canadian politics.
A large Canadian engineering firm, SNC-Lavalin, paid many millions of dollars in bribes to the son of the former Libyan dictator Muammar Gaddafi, violating Canadian law. SNC-Lavalin was caught and prosecuted, and faced tough penalties. The company, from Trudeau's native Quebec, lobbied Trudeau's Liberal Party as soon as it came to power in November 2015. Threatened with a 10-year ban on Canadian government contracts, the chairman of SNC-Lavalin, the former head of the Canadian civil service, sought deferred prosecution whereby the company could avoid a conviction by admitting wrongdoing, paying fines and committing to stricter compliance rules.
But one of the women promoted by Trudeau – his attorney general, Jody Wilson-Raybould, known as JWR – did not play ball. She rejected SNC-Lavalin's pleas. In January, Trudeau removed her from her position after, it later transpired, he had leaned on her to try to make her change her decision. She and one of her supporters, former Treasury Board president Jane Philpott, consequently resigned from the cabinet. The Globe and Mail claimed that Trudeau had 'pressed' the former attorney general into deferring prosecution. At a press conference, Trudeau responded by saying that his government did not 'direct' her on the matter. He abruptly left the press conference to apologise to Canadian Inuit for Canada's lack of response to a tuberculosis outbreak in the 1950s.
On 7 April, the official leader of the opposition Conservative Party, Andrew Scheer, revealed that a week earlier, a lawyer for Trudeau threatened him with a libel lawsuit because Scheer had accused Trudeau of lying. However, on 3 April, Trudeau was forced to reveal that he had been lying, having admitted that he asked JWR to 'revisit' her decision. Bizarrely, after Scheer made his revelation, Trudeau accused him of wasting Canadians' time – by talking about the lawsuit Trudeau himself had initiated.
Last week, Trudeau informed JWR and Jane Philpott that they were no longer part of the Liberal caucus. Trudeau evidently hopes the scandal will go away, saying he will never apologise for defending jobs. 'The next election is around the corner and the stakes are high', he said. 'Our opponents want to take us backwards. For proof, look no further than their lack of a climate-change plan.'
But this strange tactic of 'Don't look there, look here instead!' does not seem to be working. At every stage of the scandal, Trudeau has denied claims, only to have his denials refuted. Conservatives are now ahead in the polls by double digits. Whether Trudeau can recover by October seems increasingly doubtful.
Trudeau represents a particular brand of politician. He ostentatiously espouses 'progressive' causes – he is loudly feminist and is fabulously committed to LGBT causes – but the mask slips when his corporate paymasters are in trouble. There is no substance or even character behind the image. Able to emit tears like a crying baby doll when apologising for historical wrongdoing, he then refuses to apologise to cabinet ministers he has wronged. An overgrown boy rather than a man, he lacks the ability or will to take responsibility for his own actions.
Let us hope that the fall of Justin Trudeau is the beginning of the end of this particular species of corrupt politicians who pose as liberal saviours.
To enquire about republishing spiked's content, a right to reply or to request a correction, please contact the managing editor, Viv Regan.