Why won't Westerners condemn Sharia law?
Brunei's anti-gay brutality didn't come out of thin air.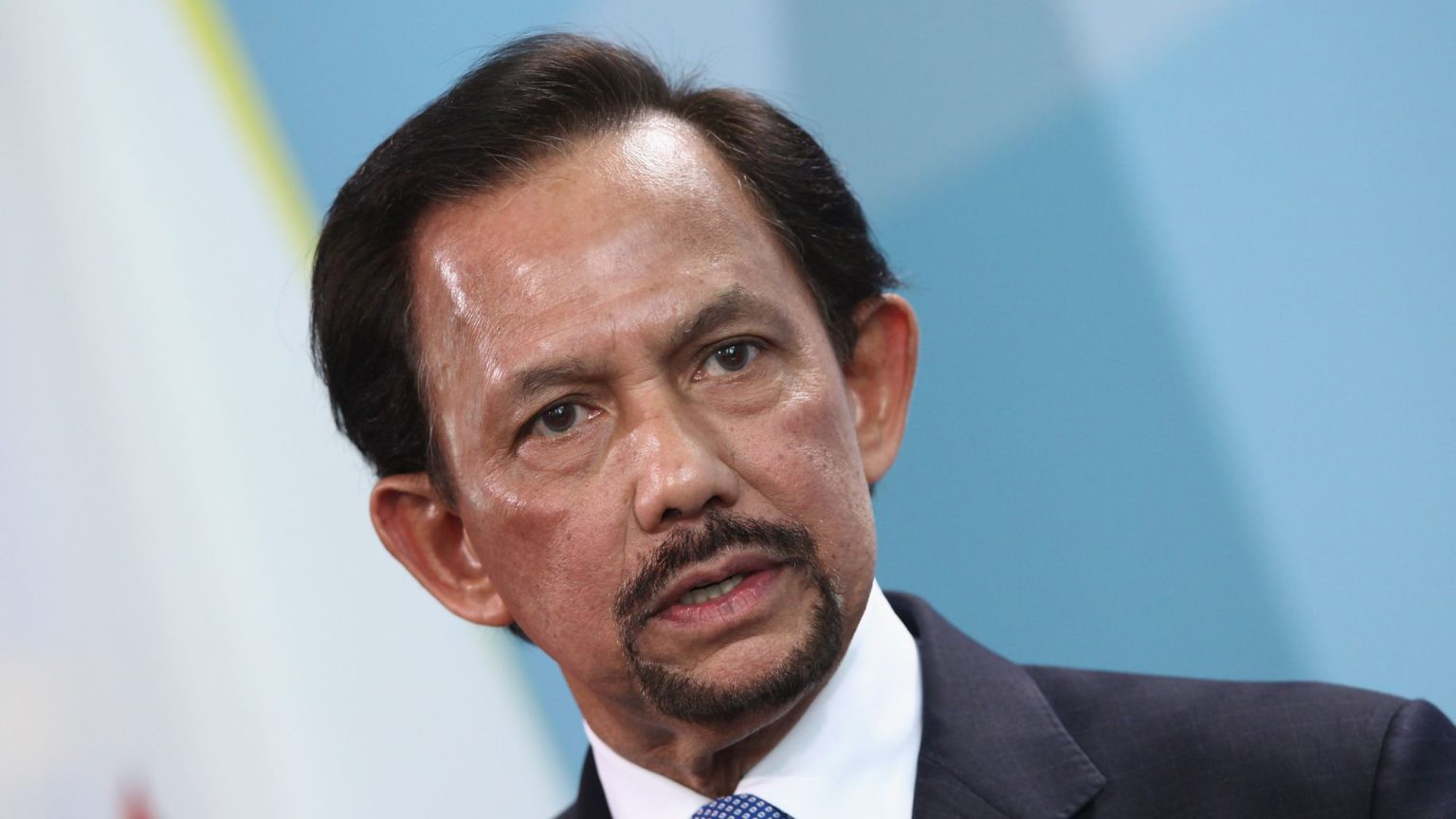 Last week, the Kingdom of Brunei introduced a new penal code which included 'stoning to death' as a punishment for various offences, including 'sodomy, rape… and blaspheming against the prophet Muhammad'.
Ellen DeGeneres, the American talkshow host, tweeted about the code, claiming 'Brunei will start stoning gay people to death'. She called for a boycott of the hotels around the world owned by the Sultan of Brunei, the head of state. On Saturday, protests erupted outside the Dorchester in London, one of the Sultan's hotels. Labour MP Emily Thornberry is among a number of MPs who have called for Brunei to be expelled from the Commonwealth. The United Nations Human Rights Council said the penal code represented 'cruel and inhuman punishments' and may place Brunei in breach of its international human-rights obligations.
Brunei's punishment of gay people is undoubtedly barbaric. But the calls to isolate Brunei are wrongheaded. First, it is not even clear if the Commonwealth can 'expel' countries. It has never done so before. Even Zimbabwe, whose leaders are not exactly known for their embrace of Western values, left voluntarily in 2003, following a suspension. The Commonwealth is hardly a beacon of LGBT rights, either. Homosexuality is illegal in many Commonwealth countries, including Pakistan, Botswana and Ghana. In Ghana and Pakistan, punishment for homosexuality is a 10-year prison sentence.
Nor can the UN claim the moral high ground on this issue. In 2016, 76 per cent of UN countries voted to appoint Saudi Arabia to the human-rights council. Homosexuality in Saudi Arabia is still punished with the death penalty, with executions often carried out in public.
'Sodomy' has carried a 10-year prison sentence in Brunei since it adopted Sharia law in 2014. At the time, the Sultan indicated that Brunei would gradually introduce more draconian punishments for breaches of the law, including the adoption of stoning as a punishment for homosexuality. There were vocal criticisms by UN human-rights institutions back then, too. But the fact that the Sultan still felt confident in proceeding with his plans suggests that Western pressure, whether in the form of celebrity boycotts or UN condemnation, is unlikely to have a significant impact on his intentions.
There is a deeper political problem that needs to be tackled: the creeping influence of Sharia law. While criticism of Brunei has been vocal, criticism of Sharia law has been muted. When protesters amassed outside the Dorchester Hotel, their placards read 'Boycott Brunei' and 'LGBT Rights are Human Rights'. None mentioned the system of law which is oppressing gay people across the globe.
The UN's description of the code as amounting to 'cruel and inhuman punishment' that is 'seriously in breach of human-rights law' is not only hypocritical in light of their deference to Saudi Arabia – it also suggests that anything less than stoning homosexuals to death is entirely within the norms of human rights. Sharia law's endorsement of imprisoning and executing gay people is apparently human-rights compliant, as long as the executioners don't use stones.
The boycotts, the bland legalistic language deployed by human-rights experts, the calls to expel Brunei from a group of countries that is already riddled with homophobia – all of this is really a way of avoiding discussion on the backward nature of Islamic-law regimes. This is either an act of willful blindness or colossal moral cowardice.
We in the West should be offering solidarity to those in Brunei and across the world who are willing to make a stand against these repressive regimes. There needs to be a democratic movement to stand against the creeping influence of Sharia. The fact that so much anger has been directed at a hotel, rather than at an ideology, shows just how fearful many in the West have become of critiquing even the most extreme aspects of Islam. This has got to change if the lives of gay people in countries that follow Sharia law are to have any chance of improving.
Luke Gittos is a spiked columnist. His new book, Human Rights – Illusory Freedom: Why We Should Repeal the Human Rights Act, is published by Zero Books. Order it here.
Picture by: Getty.
To enquire about republishing spiked's content, a right to reply or to request a correction, please contact the managing editor, Viv Regan.