The Joe Biden allegations: really?
This is the most ludicrous #MeToo scandal yet.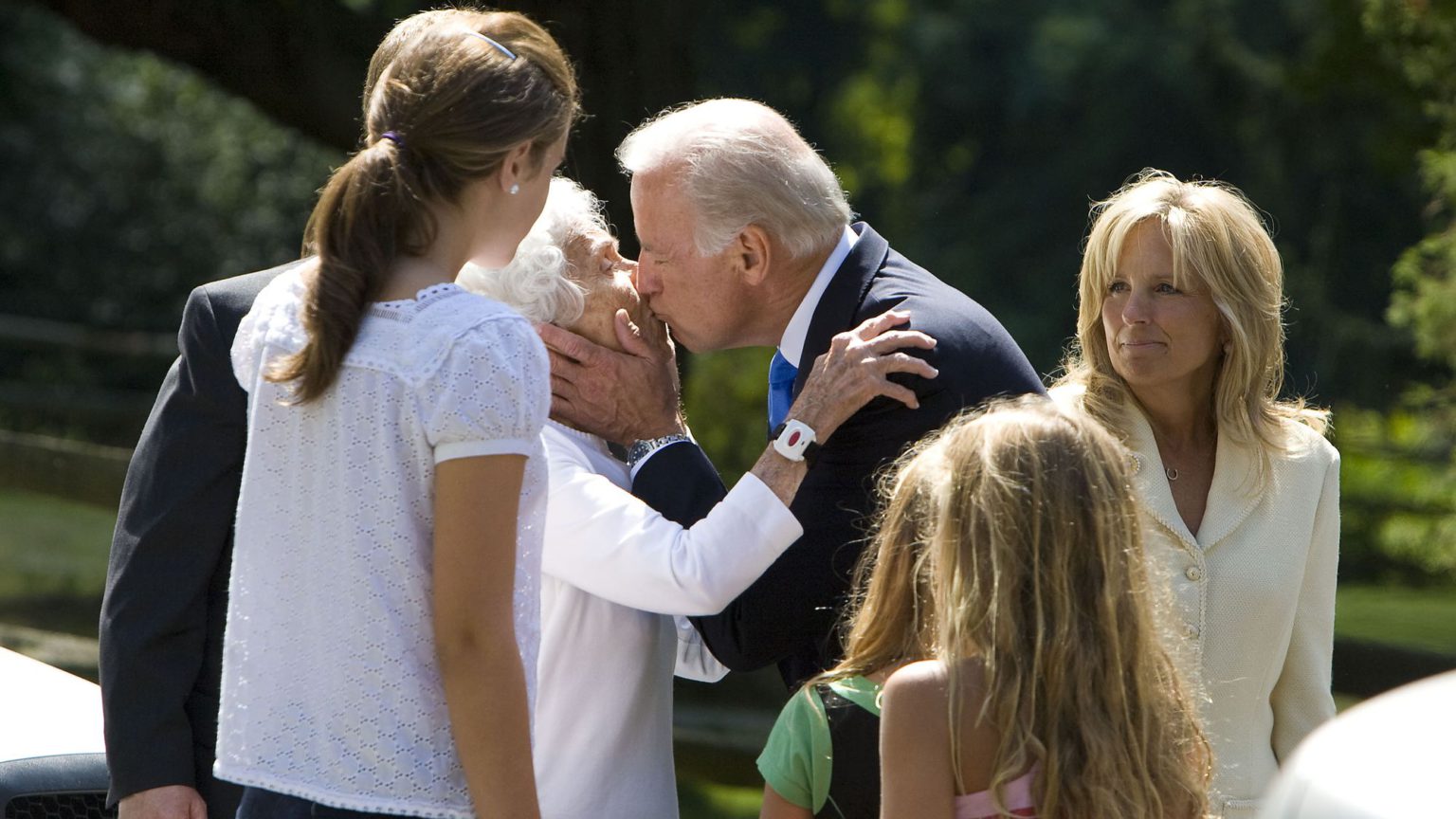 Anyone who doesn't believe that the #MeToo movement has skewed our discussion of sexual harassment should look no further than the 'allegations' made against Joe Biden. The former vice-president, tipped as a frontrunner in the Democratic presidential race, has been accused of 'inappropriate touching' by two women. But at the risk of sounding unsympathetic, the allegations against him are very slight.
Lucy Flores, a former member of the Nevada state assembly, has written an essay detailing how Biden once planted a 'big slow kiss' on the back of her head before a public meeting. Amy Lappos, a former congressional aide, told a Connecticut newspaper that Biden had 'pulled her close' to 'rub noses' with her at a Democratic fundraiser in 2009. 'It wasn't sexual', Lappos says, 'but he did grab my head… it's sexism or misogyny'.
Alongside these two accounts, internet users have been dragging up old pictures of Biden leaning in close to women, touching their shoulders or whispering in their ears. A picture of Biden with Stephanie Carter, wife of former secretary of defence Ash Carter, did the rounds. Taken during her husband's swearing-in ceremony, it shows Biden whispering in her ear, his hands on her shoulders. The picture was held up as more proof of the 'creepy uncle Joe' theory. But Carter has since written a blog post denying this. 'The Joe Biden in my picture is a close friend helping someone get through a big day, for which I will always be grateful', she writes.
Most sensible people recognise that Biden isn't a sexual predator. He is probably just an arrogant man who thinks it is his job to comfort all the little ladies around him. That said, it is hard to have much sympathy for him: he helped create the witch-hunt atmosphere that has now turned on him.
Biden has played a central role in stoking the panic around sexual harassment. Even before the #MeToo movement started, he was one of the people who helped redefine abuse and assault to include unwanted or awkward interactions. 'It's On Us', a campaign spearheaded by Biden and Obama during their time in office, aims to raise awareness about sexual assault and how to fight it. In practice, this means a lot of pep talks to frat boys, urging them to change their ways and police one another, and pledges about consent. He was also a great supporter of so-called Title IX rules that lowered the burden of proof and widened the definition of sexual harassment in campus disciplinary procedings. He is suffering at the hands of the Crucible-esque atmosphere that he himself helped create.
But this is still nothing to celebrate. Not least because these allegations have been so quickly weaponised for narrow partisan gain. Well-funded pro-Trump groups have put out a digital ad, in the style of Hillary Clinton's 'Role Models' ad from the 2016 election, splicing together slow-motion footage of Biden leaning close to women and girls.
It's a bit rich for the Republicans to go after Biden on the grounds of sexual harassment – seeing as Trump's rap sheet is hardly immaculate when it comes to the treatment of women. But more importantly, this kind of low, gossip-mongering politics puts ordinary voters off.
What's more, it is distracting us from Biden's actual record on women's rights. A young Biden said that Roe v Wade went 'too far'. He supported the Hyde Amendment of 1976, which prohibited federal funding for abortion services unless the woman's life is at risk. He claims now to be pro-choice, but it's clear that, at best, he thinks women's bodily autonomy should be limited in various ways, for our own good.
Perhaps this is of a piece with his paternalistic treatment of women – the comforting hands, hugs and kisses on the back of their heads. Regardless, what American politics needs is less 'gotcha' moments, leaked tapes and zoomed-in photos and more politics with a capital 'P'. This kind of scandal-mongering does no one any favours.
To enquire about republishing spiked's content, a right to reply or to request a correction, please contact the managing editor, Viv Regan.