Jon Snow's insult to non-white Brexiteers
The liberal elite is wrong – it isn't only 'white people' who back Brexit.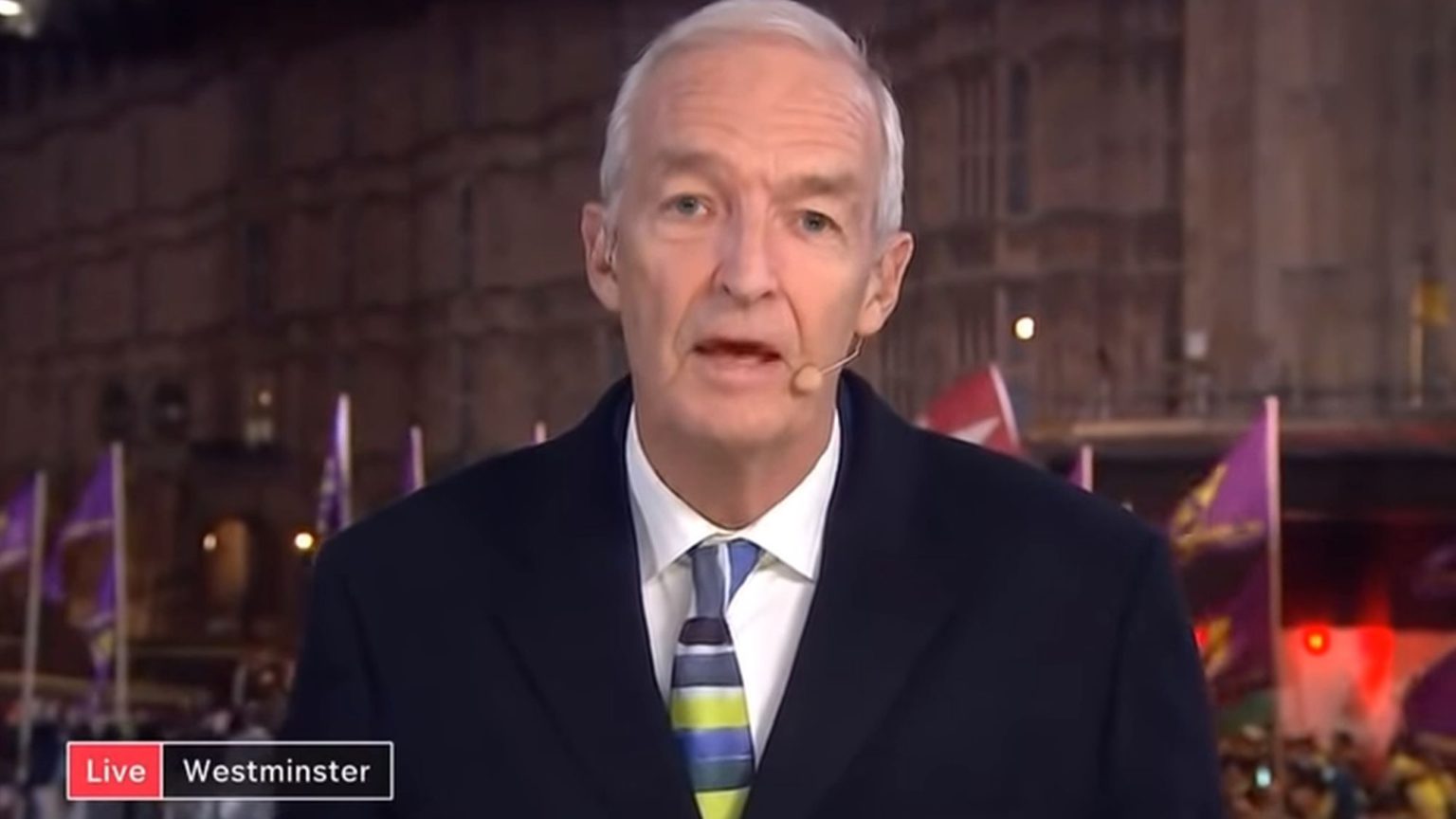 'The mood has changed. We cannot confirm whether any arrests have been made. It has been the most extraordinary day, a day which has seen… I've never seen so many white people in one place, it's an extraordinary story, there are people everywhere, there are crowds everywhere…'
So said a shocked Jon Snow on Channel 4 News as he reported from the Leave Means Leave and Make Brexit Happen protests in Westminster on Friday.
The footage as he spoke showed a close-up of angry people outside Downing Street, shouting, building up to what might have been a face-off between the heavily armed police force and irritated Brexiteers. It didn't happen, though – just five arrests were made, only one of which was for assault on a police officer.
And yet, the 'white threat' message was amplified across the mainstream media and all over social media, too. I was at the main rally in Parliament Square, not the smaller fringe event on Whitehall that was sponsored by UKIP, where Gerard Batten and Tommy Robinson spoke. That's where the trouble was. At the main rally, in contrast, things were peaceful: there were lots of families and young people, it was politically diverse and full of bonhomie.
Strikingly, Snow didn't make a 'white people' comment about the 'Put it to the People' Remainer march last weekend, even though that was awash with white middle-class metropolitans waving narcissistic, supposedly witty protest placards. Which makes his comment about the Leave march look like naked prejudice against the largely working-class people who attended it. He also rendered invisible the many black and Asian people who were marching for their Leave votes to be respected. Non-white Brexiteers don't exist, according to the media – they simply airbrush us out of the narrative.
So, radical left-winger Tariq Ali, a founder of the New Left Review, might be a staunch Lexiteer, but he is never invited to speak or comment about Brexit in the mainstream media. Other prominent black or Asian Brexiteers include crime novelist Dreda Say Mitchell, former London deputy mayor for culture Munira Mirza, the journalist and talented Bangladeshi singer Dia Chakravarty, as well as some black and Asian MPs.
There is also a groundswell of everyday people from Britain's ethnic-minority communities who support Brexit, including the group Muslims for Britain, but the mainstream media very rarely speak to them, either.
Many of the black and Asian people who voted for Brexit want to see a fairer, more just immigration system for non-EU nationals. They oppose the current arbitrary privileging of EU nationals when it comes to immigration into the UK. Such concerns can be seen in the work of Clore leadership fellow, Petra Abbam, who questioned the cultural and media industries with her provocative paper 'Do the Arts Really Value Diversity?', and in the the excellent work of All In Britain, which has a fair few pro-Brexit supporters, thinkers and writers from minority-ethnic backgrounds.
Dr Rakib Ehsan, whose research unpicks the voting behaviour of ethnic minorities in the UK, has been exploring the large numbers of South Asians in suburban London who voted for Brexit. Other parts of the UK, including Birmingham, Luton, Slough and Leicester, have many ethnic-minority Brexit voters too. The desire for a fairer immigration system informed many of these people's votes, but many are also optimistic that Britain's trading relationships and economy will be made stronger by removing ourselves from the protectionist, increasingly stagnant EU Single Market and Customs Union.
Jon Snow needs to get out of his privileged elite bubble. Instead of hanging out with the metropolitan Kombucha-drinking classes, why doesn't he take a trip to the Midlands and visit a Desi pub, where you can get yourself a pint and some top South Asian home-cooking as you chat to the locals about Brexit?
Stop making ethnic-minority Brexit voters invisible. It's time our voices were heard in the debate.
Manick Govinda is an independent arts consultant, artist mentor, producer and writer. He leads the arts campaigns for the Manifesto Club. He also co-hosts meetups for Brexit Creatives. Follow him on Twitter: @Manick62.
To enquire about republishing spiked's content, a right to reply or to request a correction, please contact the managing editor, Viv Regan.