Many ethnic-minority voters backed Brexit, too
South Asians, religious Jews, university graduates... meet the Leave voters nobody talks about.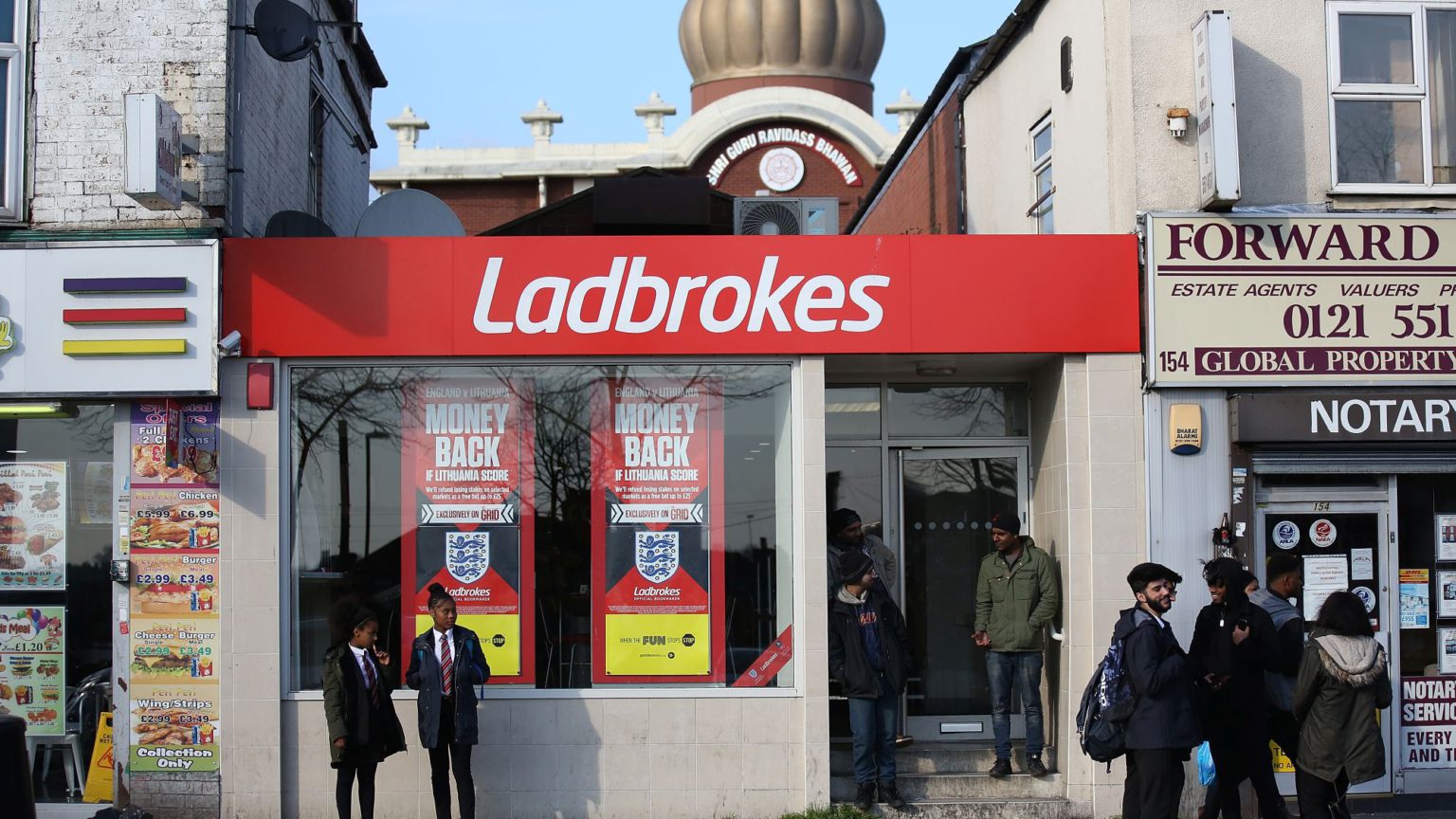 Those who voted Remain keep saying the same things about those who voted Leave. They were swayed by the promises on the sides of red buses. Electoral Commission rules were broken. They were lied to about Turkey joining the EU. The result delivered in June 2016 was the product of misinformation, flouting of the law, and downright scaremongering.
There may well be a degree of truth in some of this. But much of the Remainer lobby's and mainstream media's portrayal of the result is way off the mark. Depicting the Brexit vote as an event driven by misinformed, dispossessed simpletons in de-industrialised parts of the provincial Midlands and northern England is a crass oversimplification.
British Euroscepticism is complex. Yes, white British working-class voters, who tend to feel ignored by the London-centric political establishment, overwhelmingly voted to leave. But middle-class social conservatives also formed an important part of the Leave coalition. The result in June 2016 was celebrated in many affluent Tory-voting southern constituencies as well as in traditional Labour heartlands.
Around one in four university graduates voted Leave – a section of Brexiteers who curiously receive little press coverage. Vox pops of Leave voters are typically filmed in locations such as Boston, Grimsby and Stoke-on-Trent. But new-town commercial hub Milton Keynes voted leave. So did Watford, with its Zone 7 London Underground station and multi-ethnic population.
The ethnic and socioeconomic diversity of the Leave vote has, by and large, been overlooked. Take Osterley and Spring Grove in Hounslow. A relatively affluent, non-white-majority ward with a healthy portion of home-owning British Indians, it delivered a Leave vote of 63.4 per cent. Other Leave-voting jurisdictions with hefty South Asian populations include Birmingham, Luton, Slough, Hillingdon and Bradford. Leicester, a majority-non-white city, returned a Leave vote of 48.9 per cent.
The variety of motivations underpinning the Leave vote are as yet to be acknowledged by the mainstream media and many pro-Remain politicians.
Opposition to EU freedom of movement played a critical part in the Brexit vote. But this position is often framed in economic rather than cultural terms – competition for resources and job opportunities, the undercutting of wages due to the importation of cheap labour, and so on.
Existing research suggests that freedom of movement was particularly important among Leave voters of South Asian origin. This opposition is more rooted in the in-built unfairness of the EU freedom-of-movement system, as opposed to perceived negative economic effects. Within this section of the electorate, the feeling that EU migrants have a far easier route to the UK compared to counterparts in India, Pakistan and Bangladesh was a commonly held one.
This is not a matter of misplaced victimhood. Under freedom of movement, predominantly white EU migrants, irrespective of their level of education and command of the English language, can enter the UK with relative ease. Conversely, non-white prospective migrants from the Commonwealth nations of the Indian subcontinent are subjected to rigorous assessments prior to approved relocation.
For some voters of South Asian origin, there was the firm view that EU citizens from countries such as Poland, Bulgaria and Romania were the beneficiaries of preferential treatment; that EU freedom of movement symbolised a form of positive discrimination. Meanwhile, friends and relatives from their country of origin – nations with close historical connections to the UK – were treated unfairly by Britain's immigration system. Voting to leave the EU was seen as an opportunity to level out this perceived unfairness.
Some of the concerns raised during my involvement in an ongoing project engaging with ethnic-minority Leave voters have been directly related to social and political developments in the EU. This includes a certain unease over the UK having freedom-of-movement arrangements with mono-racial societies in Europe which have witnessed the rise of the far right.
These insecurities should not be dismissed. A study found that people of black African descent faced 'widespread and entrenched prejudice and exclusion' across the EU. And debunking the lazy and highly speculative connection between Euroscepticism and xenophobia, the UK had one of the lowest levels of reported race-related harassment and violence in the 12-country study.
About one in three of the respondents to the study reported they had experienced some form of racial harassment in the five years leading up to the survey. Twenty-one per cent of respondents in the UK reported racial discrimination. To put this into perspective, the corresponding figure in Finland was 63 per cent. In regards to racially inspired violence, the highest rates were reported in Finland (14 per cent), closely followed by Austria and the Republic of Ireland (13 per cent). The figure among UK respondents was three per cent.
There is also evidence to suggest that a healthy portion of British Jewry voted Leave. Indeed, 'religious Jews' (admittedly far smaller in number than 'secular Jews') voted marginally in favour of leaving the EU.
In the lead-up to the Brexit vote, the EU witnessed the growing electoral popularity of political forces with a clear anti-Semitic dimension. In the 2014 Hungarian parliamentary election, Victor Orban's Fidesz-KDNP alliance won 133 out of 199 seats. Ultra-nationalist, anti-Semitic party Jobbik won over 20 per cent of the popular vote. In 2015, the neo-Nazi Golden Dawn established itself as the third strongest force in Greek politics.
It is not entirely implausible to suggest that this re-emergence of pan-European political anti-Semitism played a part in members of British Jewry voting to leave. Withdrawal from the EU could have been seen as a protective measure.
The simplistic narratives constructed and peddled by much of the mainstream media and many pro-Remain politicians belie the multi-dimensional, complex nature of modern-day British Euroscepticism. Grievances, fears and concerns expressed by ethnic-minority Leave voters living in the UK clearly demonstrate that the Brexit vote was underpinned by a variety of factors.
Too many pro-European politicians and Remain voters, who would otherwise regard themselves as pro-equality and fervently anti-discrimination, seem to overlook and even deliberately ignore perfectly legitimate concerns among ethnic-minority Brexit voters.
The cynic in me wonders whether this is a form of 'selective progressivism'. Grievances and insecurities which are implicated in ethnic-minority support for Brexit appear to be of little interest to liberal progressive movements which are intent on keeping the UK in the EU.
The desire to see a fairer immigration system free of positive discrimination based on continent of origin; unease over the UK being locked into freedom-of-movement arrangements with countries that suffer from relatively high levels of harassment and violence towards black people; distress over the electoral rise of anti-Semitic parties in other EU member states… don't any of these things matter to the progressive, open-minded and tolerant masses who marched in the streets of London on Saturday?
Or perhaps the fallout from Brexit has exposed a rather depressing reality of our political culture: that progressive liberal politicians and social movements can only be trusted to take notice of the legitimate concerns of ethnic-minority voters – including fears relating to racism and discrimination – if they nestle in with their own agenda and interests.
Dr Rakib Ehsan is a research fellow at the Henry Jackson Society. Follow him on Twitter: @rakibehsan
Picture by: Getty.
To enquire about republishing spiked's content, a right to reply or to request a correction, please contact the managing editor, Viv Regan.