The BBC is institutionally Remainist
Working-class, pro-Leave voices are becoming ever-more rare.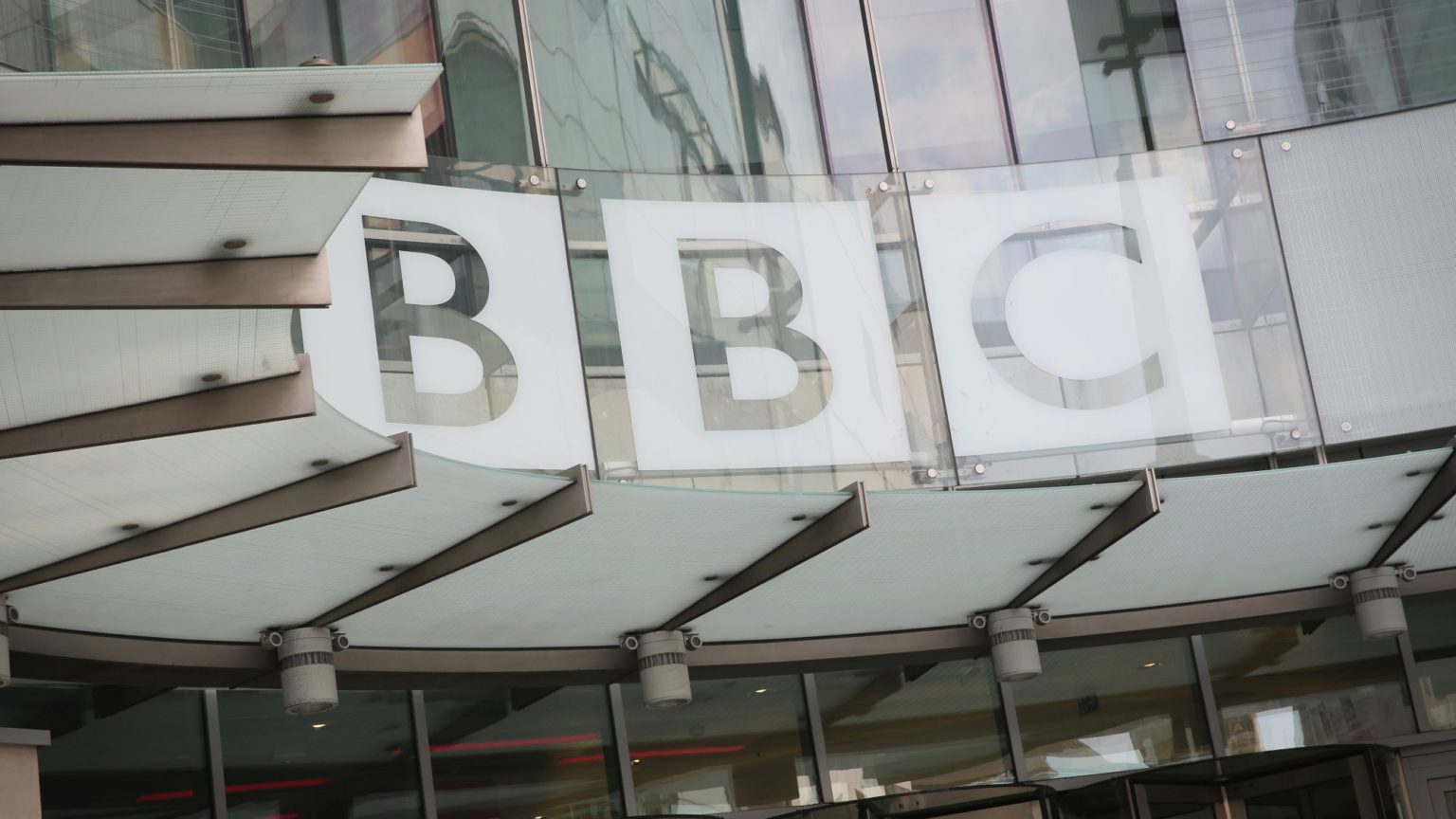 The BBC is so preoccupied with gender balance and racial diversity that it has become less representative of the country it serves. So says its former news anchor and foreign correspondent Michael Buerk. As a consequence, he adds, the corporation, now dominated by the metropolitan middle class, has become ignorant to matters that concern the working class, because there are so few of its numbers left in its ranks.
His remarks come in anticipation of the departure of John Humphrys from Radio 4's Today programme. 'When John goes, all four of the Today programme's regular presenters will have been privately educated, like a quite remarkable proportion of other people working for the BBC… These are more uniformly middle-class, well-educated, young, urban and bright, with little experience of – and sometimes little sympathy for – business, industry, the countryside, localness, traditions and politicians.'
Buerk is of course correct, and most BBC listeners and viewers will have noticed this on many levels. The question of equality of payment when it comes to gender is a perpetual news story itself. So too is the matter of gender representation, the result being that Newsnight never has any male presenters anymore.
Viewers will have also noticed the unspoken rule that when a male presenter retires from a show he is replaced by a female – from Question Time to QI to the Radio 2 Breakfast Show. A comparable rule applies to matters of race. When white presenters go they are replaced by 'people of colour' (as they say) – as Top Gear's vanishing audience saw. There is even a radio station dedicated to an ethnic minority: the BBC Asian Network.
The BBC is obsessed with race and gender, and its casual ignorance on matters of class can be heard and seen on the Today programme or Question Time, where pro-EU voices are given more airtime than their Leave equivalents, or where the panel and audience is loaded disproportionately with Remainer voices. This owes to the metropolitan view that the Remainer point of view is the default norm and Leave a deviant aberration.
Some of you may have heard Any Questions last Friday, where the sole Brexiteer on the panel, Charles Moore, struggled to make his points heard in front of an audience that was 80 per cent Remain. This was from Bournemouth, where 55 per cent voted Leave. The BBC, to borrow the parlance from the last decade, is institutionally Remainist.
In this, the BBC reflects society at large, which has likewise become race- and gender-obsessed. Class has become a non-issue. For instance, when people talk about gender equality, it is usually framed in terms of how much women in the boardrooms earn. It is never about how much women in factories earn.
The blindness over concerns of poorer, white people from provincial Britain explains the common middle-class narrative over Brexit. Whereas once there might have been sympathy for working-class concerns and views – as George Orwell had – now there is disdain and scorn. White, provincial Britain is deemed stupid, ignorant, racist and lazy ('Aren't those Polish plumbers wonderful!'). This is why we need a second Brexit referendum, so that the better-off and better-informed should have their say and have their way.
There is a march in support for upholding Brexit in London today. Compared to last Saturday's pro-Remain rally, I'd be interested to see how much coverage the BBC will give it.
---
Posturing over Montenegro
Although the spectacle of three England footballers being racially abused by Montenegro fans was certainly reprehensible, there has been something jarring about the manner in which the British press has continued to react to the incident with ongoing hauter and self-righteousness. It seems disproportionate. I write this in the middle of the week, and still an incident that happened on Monday has warranted a leader in The Times – in which it calls for the 're-educating' of 'recalcitrant supporters' from such savage countries as Macedonia, Bulgaria, Montenegro and those old-school bad boys, Serbia.
Britain is a country where more than one in 10 people isn't white, a nation with 70 years' experience of sometimes painful and often shameful matters multiracial. There is something distasteful about the smug and superior English lecturing an immature, essentially Second World country in anti-racist etiquette. Using Montengro to make us feel good about ourselves is really quite cheap.
---
Trigger warnings don't work
According to a paper published in Clinical Psychological Science, trigger warnings don't work. Ironically, for the vulnerable, they may actually make matters worse.
In an experiment involving 1,400 participants, where some were given warnings before seeing upsetting footage and some weren't, researchers found no difference in consequent distress between the two groups. What is more, our culture's fondness for trigger warnings could have negative long-term outcome, the researchers concluded. Mevagh Sanson of the University of Waikato, New Zealand, a co-author of the study, said: 'We need to consider the idea that their repeated use encourages people to avoid negative material, and we already know that avoidance helps to maintain disorders such as PTSD.'
It's no wonder trigger warnings are ineffective. Nothing is really shocking to adult eyes anymore. Mainstream cinematic violence reached its limit in the 1990s with Goodfellas and Reservoir Dogs, while YouTube has since given us videos of ISIS chopping people's heads off or throwing gays off buildings to their deaths. Even images from Auschwitz of mass corpses have become normalised.
Ubiquitous trigger warnings of the bleeding obvious have rendered them banal and risible. Earlier this month, before a showing of Downfall, Film 4 warned that the movie contained violence and distressing images. Really? A film about the last days of the Second World War set in Hitler's bunker might be a bit dark? You don't say. Over on the Dave channel we have nightly warnings that episodes of Mock The Week contain adult humour and language that some people might find offensive. Well I never.
When it comes to trigger warnings, we've been placing them in the wrong place. Images no longer distress us. What really traumatises some these days is opinions – differing, offensive, 'problematic' opinions that threaten people's identities and brittle 'sense of self'. Jordan Peterson and Germaine Greer: you have been warned.
Patrick West is a spiked columnist. His latest book, Get Over Yourself: Nietzsche For Our Times, is published by Societas.
To enquire about republishing spiked's content, a right to reply or to request a correction, please contact the managing editor, Viv Regan.