Don't panic – No Deal will be fine
No, No Deal does not mean 'no medicine' or 'no flights'. Calm down.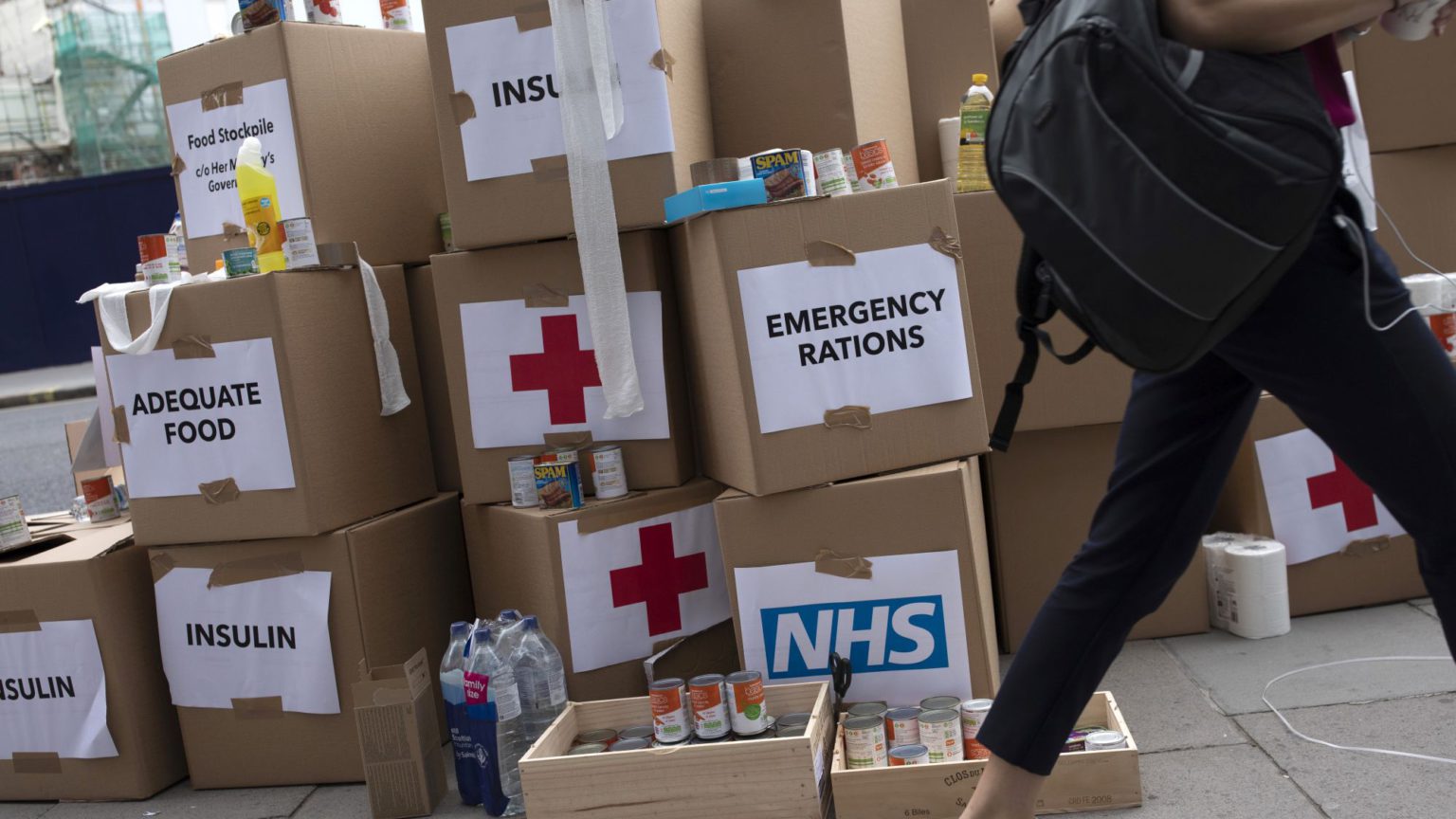 Ever since the arrival of Theresa May's vassal-state Brexit deal, it has been clear that the only way to deliver the clean break from Brussels that 17.4million Brits voted for is to leave the EU on No Deal terms. While this will inevitably cause disruption, many of the most outrageous scare stories around No Deal are starting to fall apart.
Even as parliament bickers over how best to betray Brexit, the government and the EU have reached a number of agreements to limit disruptions and continue the flow of goods and services. The civil service, businesses and regulatory agencies have also been preparing for No Deal.
Here are some of the biggest No Deal myths, busted:
The myth: Brexit threatens cancer scans
As we leave the EU, we are also leaving Euratom, the European body that regulates nuclear materials. According to Mike Galsworthy, co-founder of Scientists for EU, this would 'threaten the supply and cost of medical isotopes that provide half-a-million scans in England and treat 10,000 patients across the UK annually'.
The reality: Nuclear materials will be no more affected by No Deal than any other product
According to the Nuclear Industry Association, a domestic safeguards regime is now up and running in parallel to Euratom, and international agreements with non-EU members are in place. This means 'the core part of the industry's day-to-day business would be unhindered in the event of a No Deal Brexit'.
The myth: Flights will be grounded after Brexit
'British planes will not be able to land on the European continent', warned Jean-Claude Juncker, president of the European Commission, in October last year. Irish taoiseach Leo Varadkar even threatened to ban British flights from Irish airspace. Michael O'Leary, Ryanair CEO, insisted that 'flights to and from Europe will be stopped in a hard-deal Brexit'.
In September 2018, Sky News reported that aviation licences for pilots and aircraft would become invalid in the event of a No Deal.
The reality: Flights will continue for at least 12 months in the event of a No Deal
The EU announced in December 2018 that in its No Deal plans, flights will continue for another 12 months until another agreement is reached. Tim Ayersdale, chief executive of Airlines UK, says this was always a given: 'Flights will continue between the UK and EU even in the event of a no-deal Brexit, as we have always said.'
As for aviation licences, the Civil Aviation Authority strongly refutes the claim that they will become invalid: 'Our licences are internationally recognised – including by the European Aviation Safety Agency (EASA) – both now and after [Brexit].'
The myth: Medicines will run out
The NHS could 'quickly run out of vital medicine' warned the head of University Hospitals Birmingham earlier this year. Many patients have been stockpiling drugs over No Deal fears. The supply of insulin is said to be particularly at risk as more than two-thirds of it is imported.
The reality: There is no need to stockpile medicines
Professor Russell Viner, president of the Royal College of Paediatrics and Child Health, reassured his members that drug supplies are 'very largely secured'. Having seen the government's preparations, in his view, not only is there no need to stockpile, but doctors should 'dissuade patients from doing so'. The biggest risk to supplies is actually 'panic stockpiling'.
Insulin producers have also reassured customers that supplies will not run out. Novo Nordisk, the world's largest producer of insulin, has four months worth of insulin stockpiled, which, according to its CEO, leaves enough time to test different shipping routes in the event of delays at Dover.
The myth: No deal means gridlock at the border
Dover could face a '20-mile permanent traffic jam' in the event of a No Deal, with lorry drivers stuck on the road for two days, reported the Guardian in 2018. The cause? Increased customs checks. A study commissioned by the BBC suggested that tailbacks could be as long as 29 miles.
The reality: Additional customs checks will be minimal
HMRC confirmed in February 2019 that most EU imports would be waved through and not face any additional checks. It will 'prioritise flow over compliance'. The port of Calais has promised to do the same. 'The trucks will be passing as they are doing today', said Jean-Marc Puissesseau, chief executive of Port Boulogne-Calais, on the Today programme in January.
To enquire about republishing spiked's content, a right to reply or to request a correction, please contact the managing editor, Viv Regan.