Etonians were not the authors of Brexit
Those who think posh boys hoodwinked the masses are the real snobs.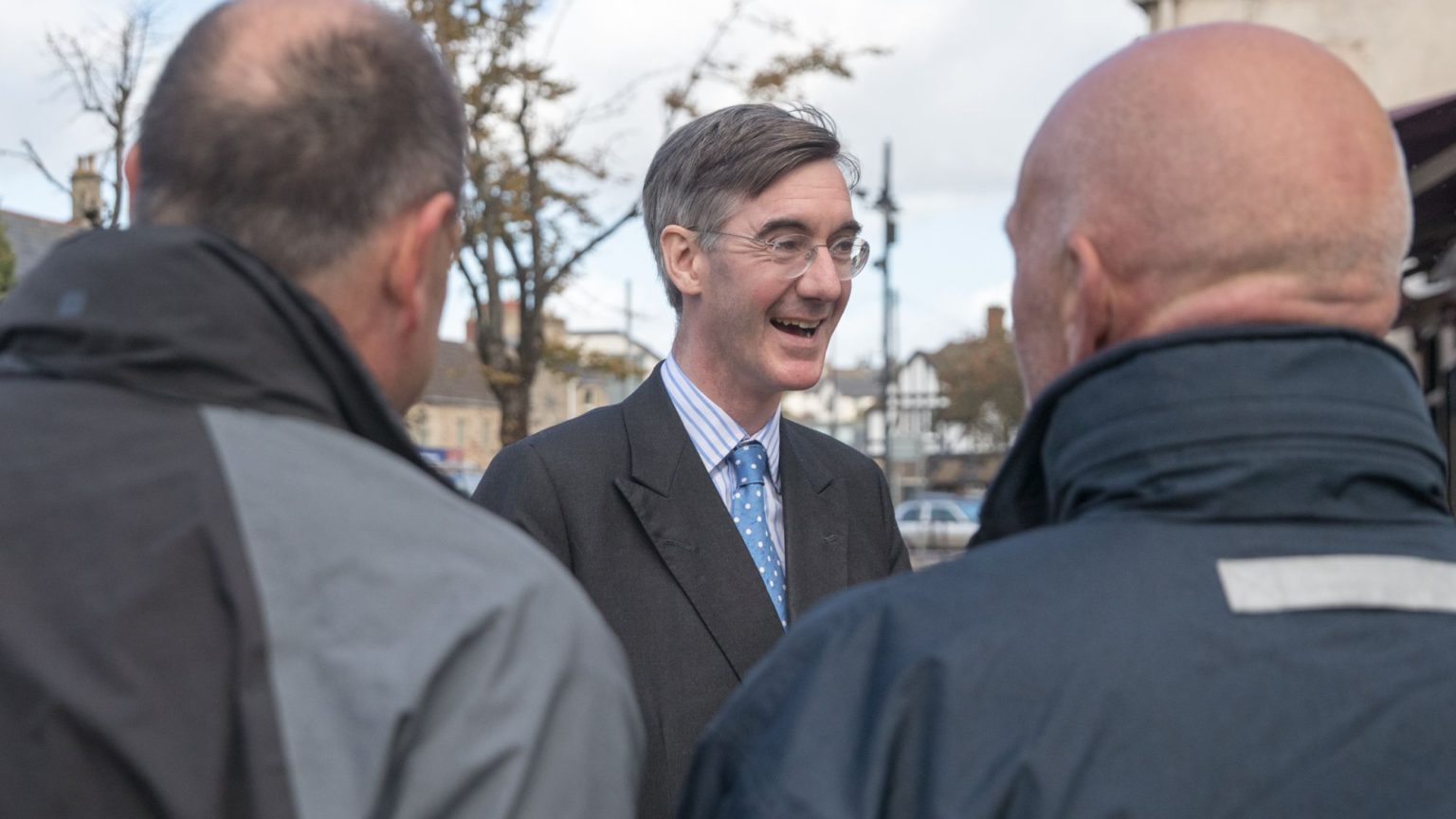 Forget the Russian bots and red buses — left-wing Remainers have identified a new culprit for Brexit: the public schools of Eton and Harrow. Writing in the Guardian, John Harris follows Danny Dorling (see Rule Britannia: Brexit and the End of Empire) in arguing that the pernicious influence of public-school alumni, such as David Cameron, Boris Johnson and Jacob Rees-Mogg, is responsible for the 'catastrophe' of Brexit – either through Cameron's ineptitude in agreeing to the referendum, or Johnson's and Mogg's nostalgia for imperial Britain, which supposedly fuelled their pro-Leave campaigning. In short, it is the silly posh boys playing at politics who are to 'blame'.
Attacking private education has become a preoccupation among left-wing journalists. There's a belief among them that such institutionalised class privilege is the root of our unfair and unequal society (despite the fact that many leading Guardian journalists are themselves products of the private-education system). Harris attacks Eton for instilling a belief in its students that they have a 'right to rule', that they are part of a natural elite that is better placed to make decisions than anyone else. It is these silver-spooned individuals, estranged from New Britain and Third Way values, who have sent us back to Rule Britannia nostalgia.
But of course, the vast majority of the 17.4million citizens who voted for Brexit did not attend Eton, Harrow or any other expensive private school. The Brexit vote included a wide range of socio-economic groups, and had the highest proportion of voters in manual occupations. Your average Brexit voter tended to live in a traditional Labour Party constituency. So where do the Eton-educated Tories come into it?
For all their radical, anti-Tory poses, Harris and others are suggesting that the mass of voters were easily misled by public-school Brexiteers. That they blindly followed their social superiors to the illusory Brexit promised land. That they lacked the independence of thought to see that leaving the EU is a 'stupid' idea. If only old Etonians hadn't corrupted the masses, with their appeals to flag-waving British nationalism, then Remain would have won in June 2016. Or so goes the logic.
It is an odd position to put forward. On the one hand, these commentators are bemoaning Etonians for feeling entitled to political leadership, and on the other they are suggesting that the plebs simply fell into line. In a sense, Harris is agreeing with the public-school idea that there are those who rule and those who are ruled over; that Etonians set the agenda while the great unwashed unthinkingly go along with it.
In many ways, handwringing both about posh Tories and uncouth, uneducated proles has defined Third Way politics. Attacking the upper echelons of society provides a radical cover for their scorn and ridicule of the working classes, who they look on with fear and loathing. This is also what drives Corbynistas' obsession with tabloid newspapers – when they attack the 'powerful' Rupert Murdoch and other tabloid magnates, they are really bemoaning the stupidity of Sun and Mail readers.
Third Way social democracy has always counterposed the respectable middle classes to the corrupt upper classes and the ignorant working classes. The middle classes are seen as the harbingers of a more woke and enlightened mindset that will supposedly prevail over the other two major classes. From this perspective, old Etonians and the working classes are stuck in the values and beliefs of Old Britain, and are probably racist to boot. It is therefore up to the middle classes to play a civilising role in politics and public life.
This is why Brexit has proven to be such a nightmare for the people in the 'decent' middle classes. Although many of them rarely voted in European Parliament elections, and are still a bit hazy on how the European Commission works, Brexit for them was a hideous echo of Old Britain. It was a ghastly return of the reactionary and the unwoke. This is why so much energy has gone into overturning the referendum result. It is viewed as a vile threat to the consensus built up around Third Way values.
It is not the old upper classes who call the shots in Britain nowadays – it is the new woke establishment, those people who are busy trying to overturn Brexit. They are the ones who have an inflated sense of entitlement. And they are the ones who really think the masses should know their place.
Neil Davenport is a writer based in London.
Picture by: Getty.
To enquire about republishing spiked's content, a right to reply or to request a correction, please contact the managing editor, Viv Regan.