Is Harvard discriminating against Asians?
Affirmative action might benefit some groups but it harms others.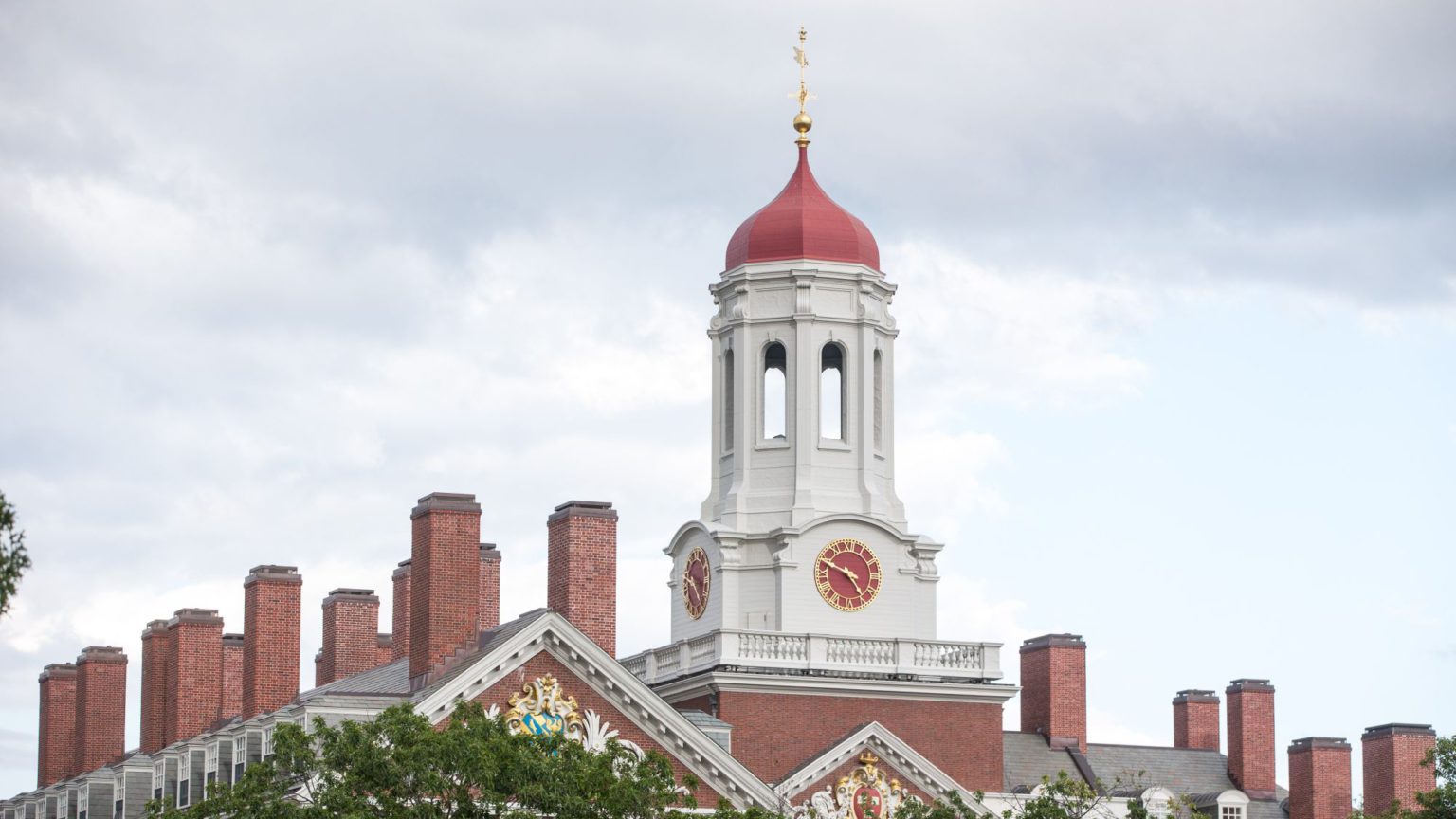 In 1969, Richard Nixon, discussing an article by Arthur Jensen on IQ differences between races with his then aide Daniel Patrick Moynihan, accepted Jensen's thesis that blacks were inherently less intelligent than whites. Nixon, who has been called the 'father of affirmative action', also observed: 'The Chinese are smarter than us, but we don't lose sleep over it.'
Admissions officers at Harvard University appear to be, if not quite losing sleep over the Chinese, then certainly concerned about them. Racial discrimination may be directed at those who are perceived as too strong as well as those who are perceived as too weak, and it looks as though that is currently happening at Harvard.
Affirmative-action programmes are at the centre of the court case Students for Fair Admissions v Harvard, which will be ruled on this week. These programmes were initiated by Nixon not to create equality, but to manage an assumed inequality between assumed 'races'. First conceived with the ostensible purpose of integrating African-Americans into the American mainstream, they might have had some positive effect as part of a much larger programme. But today, as this current case shows, their true purpose is to flatter the institution implementing them.
The court case exposes the fact that, in a zero-sum game, affirmative action produces racial losers. A group of Asian-American students who were rejected by Harvard are suing the university. While the number of Asian applicants has increased dramatically in recent decades, the number of admitted students has stagnated. In 1993, about 20 per cent of Harvard students were Asian-American, and that figure has barely budged over two decades, even as the Asian-American share of the US population has grown rapidly.
Harvard's admitted class of 2021 is 22 per cent Asian-American, according to data on the university's website; the numbers are roughly consistent with Princeton, Yale and other Ivy League schools.
In California, where affirmative action was banned by state plebiscite, Asians make up 42 per cent of the class in the University of California's flagship campus: the extremely competitive Berkeley. Critics of California's admissions system note that only two per cent of all admissions are black, where at Harvard, which considers race, the figure is seven per cent.
Two aspects of the case confront us. First, there is the curious racial designation of 'Asian-American' or simply 'Asian'. What does this mean? Jeff Yang, writing in the Wall Street Journal, notes that the panethnic definition of Asian-American is a unique American construct, lumping together South Pacific Islanders with Sri Lankans and Koreans.
The criteria set by the 1924 Immigration Act, which barred all Asians from becoming American citizens on the basis of race, survive in affirmative-action programmes. According to the US census, those from Afghanistan are white, whereas those from Turkmenistan, Uzbekistan and Tajikistan are 'Asian'. Racial categories that should long ago have been consigned to the dustbin of history survive in affirmative-action programmes.
Second is Harvard's 'holistic' approach to admissions, which takes account of many factors besides academic achievement. US students write a standardised admissions test – the SAT – which allows for comparisons between all prospective students. The factors considered include academic achievement, extracurricular activities, family background and personal character, as well as race. Such schemes have an official imprimatur: the Department of Education, under Obama, advised colleges to consider race as part of what it called an 'individualised, holistic review of all applicants'.
But this 'holistic approach' was first initiated at Harvard with the express purpose of preventing too many Jews from studying there. In 1920, Harvard selected students solely with an entrance examination. By the spring of 1922, the proportion of Jewish students at Harvard had reached 21.5 per cent. Harvard started asking applicants to identify their 'race or colour' and 'religious preference'. It adopted a system for identifying which students were Jews. Those who were suspected of being Jewish were identified as 'J.1', 'J.2', or 'J.3', depending on Harvard's determination of how likely they were to be Jewish.
In 1926, Harvard president Lawrence Lowell said: 'To prevent a dangerous increase in the proportion of Jews, I know at present only one way which is at the same time straightforward and effective, and that is a selection by a personal estimate of character…' The system has been in place since then.
Though the restrictions on Jews no longer exist, not least because Jews increasingly came to be regarded as 'white folks', the 'holistic approach', evidence shows, now keeps out Asians. According to a 2013 report by Harvard itself, Asians generally outperformed other candidates on all criteria except one: the 'personal rating'.
According to Harvard, this rating 'reflects the wide range of information… that bears on applicants' personal qualities' and which 'may shed light on the applicant's character'. Jeannie Suk Gerson, writing in the New Yorker, pointed out the unfortunate conclusion: 'For Harvard to be right, it must be true that Asian applicants really did have worse personal qualities than white applicants.'
Harvard defends itself by talking about the goal of 'diversity', the most important justification for affirmative action since the 1980s. 'Student-body diversity in all of its dimensions, including racial diversity, is essential', says Rakesh Khurana, the dean of Harvard College. 'It's the oxygen by which our institution progresses. It's how our research progresses. It's how our teaching progresses, and it's how ultimately we are able to do our part to contribute to society.' Many others agree with Khurana. 'The impact on students of colour would be profound' if affirmative action were undone, said the the NAACP in a court filing.
But the trial's exposure of Harvard's admissions system shows that diversity often means the opposite. Instead, admissions officers admit those who, they flatter themselves, are like 'us'. Two Asian Harvard students who defend Harvard's admissions procedure are clearly the 'right' type of Asian.
Thang Q Diep has been mentioned several times in the trial for its defence. Diep, who moved from Vietnam to California when he was eight, did not have perfect SAT scores but he wrote movingly about his determination to learn English, though he was mocked for his accent as a child. In summing up Mr Diep's personal essay, one reviewer highlighted his 'immigrant Vietnamese identity' and that Mr Diep was 'grappling with sexual identity'. The interviewers who determined Mr Diep's suitability for Harvard evidently approved of this story.
Another successful Asian applicant at Harvard who has featured in many articles is the 21-year-old Sally Chen. She described in her personal statement how, as a child, she translated for her parents, who weren't fluent in English. 'I wrote about having the privilege of being born here', said Chen, who is from the San Francisco Bay area. 'I spoke about how I'd basically grown up seeing these kinds of injustices and acted as a go-between and interpreter for my parents.' She said: 'If you remove race, it means that for students of colour, their stories don't matter or aren't significant.'
The 'right type' of Asian reflects the therapeutic story that the elite tells itself is their story – overcoming personal challenges to achieve. This is simple self-flattery. In truth, the children of the elite have an automatic ticket into the best universities through legacies, alumnus (the notoriously dim George W Bush was a seventh-generation Yale man), and other schemes. But there still seems to be a racialised view of the world, of the wrong type of 'Asian' who has simply outworked and outperformed his compatriots.
Just as Americans sometimes fear that blacks are not as able as whites, many still fear that Asians are more able.
Kevin Yuill is author of Richard Nixon and the Rise of Affirmative Action: The Pursuit of Racial Equality in an Era of Limits (Rowman and littlefield, 2006). He is currently writing a book on the 1924 Immigration Act.
To enquire about republishing spiked's content, a right to reply or to request a correction, please contact the managing editor, Viv Regan.