Leave Guinness alone
The Irish clampdown on alcohol sports sponsorship is yet more joyless nanny statism.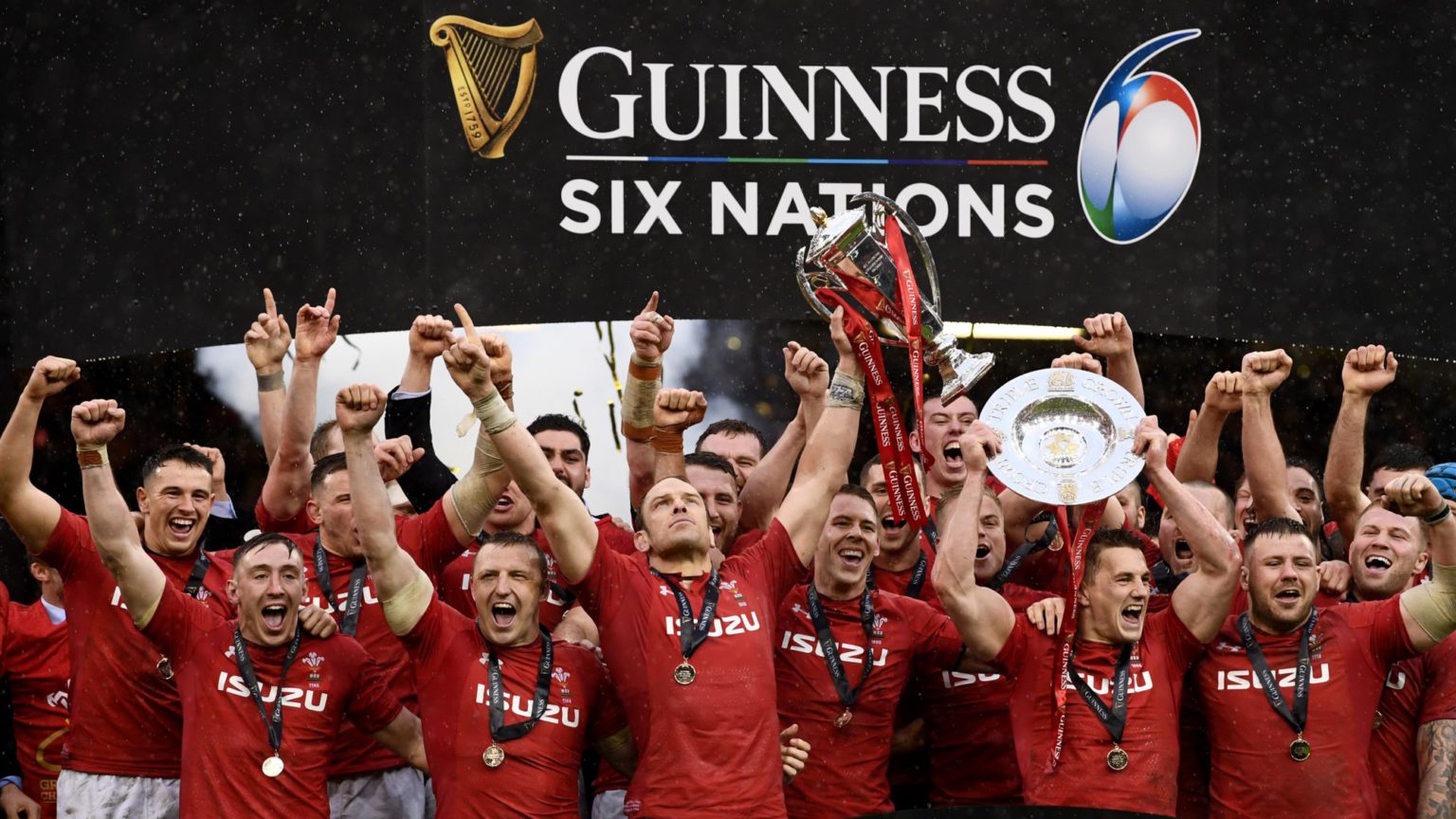 The health lobby knows best. And how do we know the health lobby knows best? Why, because they tell us, of course. As I write, next to me sits a crisp, revitalising pint of Guinness. I shall probably have another after this, and another – at which point my prose will start to tail off, but I shall be content; safe in the knowledge that I'm sticking it to the man. A pint of Guinness is an innocent pleasure – well, a pint of pretty much anything is an innocent pleasure, from beer to ice cream (or beer ice cream). And the pettifogging, joyless, beige, health fascists hate them all.
The problem is these boredom-mongers are now having a very real and restrictive effect on public policy, and thereby our lives and freedoms. In Ireland, the Public Health (Alcohol) Bill will remove branding from Irish sports stadiums during events and restrict advertising during watershed hours, which will directly impact on tournaments such as the Six Nations, which concluded in a blaze of drama this weekend. There will also be the imposition of mandatory health warnings – something we in Britain saw as the anti-tobacco lobby began to take hold. In the end, everybody knows that vast amounts of booze consumed regularly is dangerous. But, what is the danger from a few occasional pints, during big national events? Ultimately, everything is dangerous. Rugby is potentially very dangerous – as my school friend who was rushed to hospital with a scrum-induced testicular torsion can attest to. 'This rugby ball could seriously damage your health.'
According to a new survey by Brand Finance, Guinness remains Ireland's top brand, due to its ability to diversify, its witty and innovative digital marketing – and, of course, its sponsorship of the Six Nations. The Six Nations is an important part of our national life. It brings us together; at home, in stadiums, and – perhaps best of all – in the pub. During the final on Saturday, the branding was everywhere. But so what? Are we really meant to believe that just seeing the word 'Guinness' is detrimental to our health? Do we really want to sever the link between Ireland, rugby and a few pints of the black stuff? Will that really make life better?
The truth is, sport and booze go together. Football – beer. Rugby – Guinness. Darts – anything really (though I miss the days when the players also drank copiously, and threw their darts through a rich fog of tobacco smoke). We can't let these pleasures be taken away, as we have with so many others. First, they came for my cigars and I said nothing. Well, now they're coming for just about anything you won't find in a gym bunny's breakfast smoothie. And who will sponsor our major sporting events if these lobbyists have their way? Are players going to be giving their post-match interviews against backdrops festooned with adverts for iceberg lettuces? It seems unlikely.
You could argue that what goes on in Dublin is not something we Brits should concern ourselves with. It is, after all, Ireland's decision. But there are strong links between the UK and Ireland in sports such as horse racing, rugby, golf and football. This may lead to different regulatory requirements for teams within the same league or teams that span both jurisdictions. For instance, the Irish Rugby Football Union may find itself in a situation where alcohol sponsorship is banned in Ireland while it is not banned in Northern Ireland, creating a clear separation in how it can market to supporters of one team. Furthermore, it will put wind in the sails of 'health campaigners' in the UK.
We are already buckling under the weight of new laws controlling 'junk food' advertising, and campaigners want to go further – using government to restrict how much fat you can have in, say, a pizza, for example. I mean, really – what business is it of Theresa May or anybody else how much pepperoni I have on my Mighty Meaty? Perhaps what I object to most of all is how infantilising this all is. It's treating us like children, who cannot make informed choices and therefore have to be dictated to by 'nanny'. What about a new consensus, where we stop trying to regulate everything and allow adults to make their own choices? I'd certainly drink to that.
Tim Dawson is a writer and journalist. Follow him on twitter @Tim_R_Dawson.
Listen to the latest episode of Last Orders, the spiked podcast on all things nanny state:
To enquire about republishing spiked's content, a right to reply or to request a correction, please contact the managing editor, Viv Regan.