No, the tabloids don't treat white terrorists differently
Jihadi John was also described as an 'angelic' child by the press.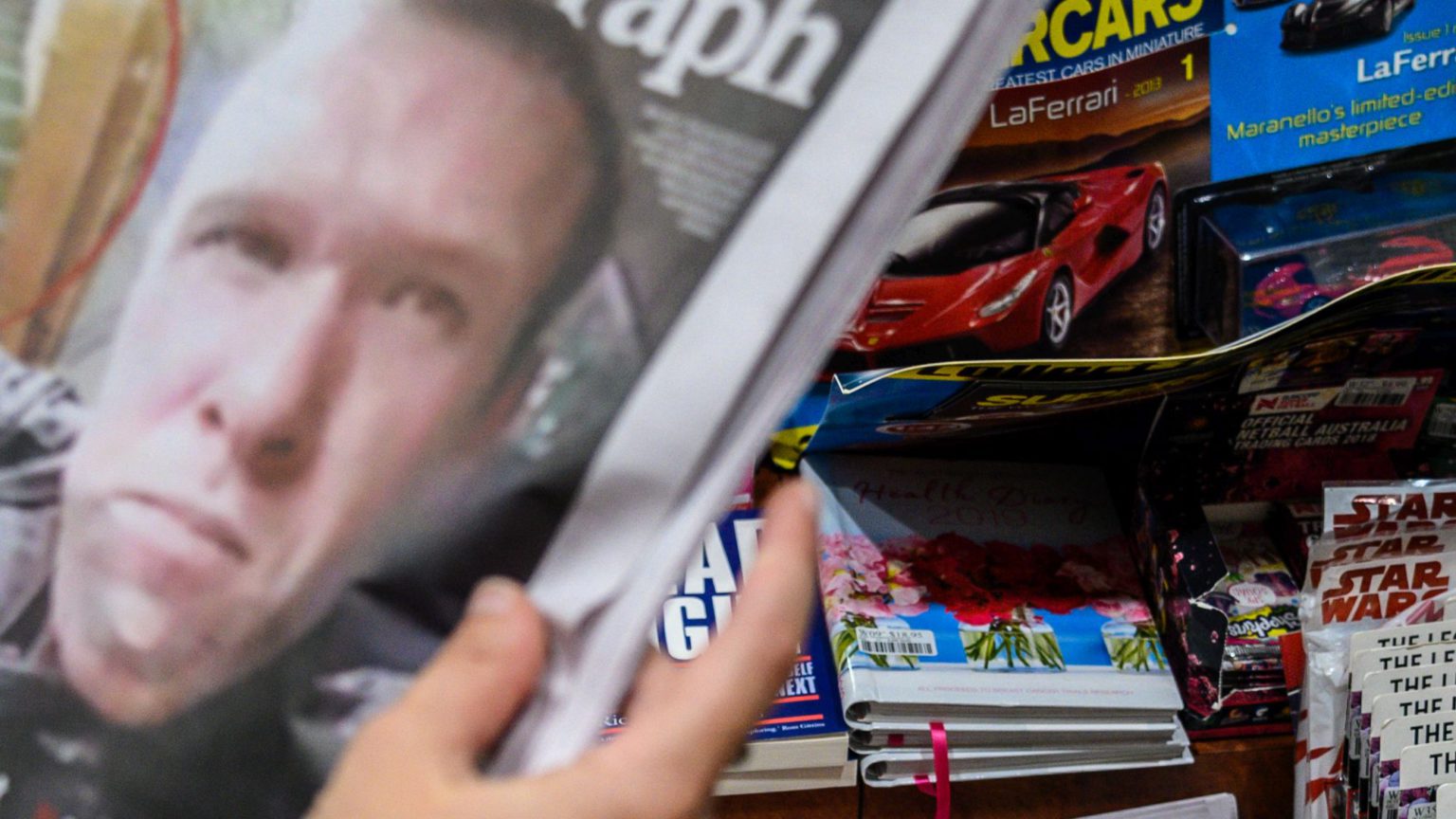 Some of the press coverage of the racist terror attack in New Zealand – and the man, Brenton Tarrant, responsible for it – has raised eyebrows. Over the weekend, British tabloids the Mirror and the Mail asked how an 'angelic boy' and an 'ordinary white man' (respectively) could become a warped killer. Another Mail article suggested he was picked on as a child because he was 'chubby'.
Many have taken to social media to argue that this coverage has humanised the racist mass murderer. For many on the left, this points to a double standard – the supposedly Islamophobic, low-rent press is only interested in displaying the human side of the New Zealand killer because he is white, they argue.
There is absolutely no chance a newspaper would splash a childhood photo of an Islamist terrorist who murdered 49 Christians in a church as an "angelic boy". Displacing focus from the victims to oh how could such a sweet WHITE boy become a terrorist is abhorrent pic.twitter.com/pcQCOBzMpT

— Owen Jones (@OwenJones84) March 16, 2019
49 Muslims were massacred in 2 mosques during prayers.
But enough about them! Do tell us about the "Angelic boy" and the "ordinary white man" who mowed them down… @DailyMirror @MailOnline where to begin…#NewZealandMosqueAttacks #ChristchurchShooting pic.twitter.com/QiQG5IT9Jt

— shaimaa khalil BBC (@Shaimaakhalil) March 16, 2019
But however objectionable this kind of coverage might be, it does not point to any double standard in how the press treats different types of terrorist. For instance, back in 2015, Jihadi John, infamous ISIS executioner, was revealed to be Mohammed Emwazi, a British Muslim from west London. And, as one tweeter pointed out, a headline in the Mail described him as a 'polite' and 'angelic schoolboy'. The Sun published a childhood photo of Emwazi on its front page, and quoted a charity boss describing him as 'a beautiful man'. A Mirror headline described him as a 'caring friend who brought Haribo sweets and ice cream to friends in hospital'.
No time to Google it first to make sure… pic.twitter.com/yhzwoun9DB

— Rory Meakin (@rorymeakin) March 16, 2019
The real double standard in response to terrorism is not to be found in the tabloid press, but more often on the left. Take the response to ISIS bride Shamima Begum, who was complicit in the genocide and mass rape of Yazidis. Many on the left humanised Begum and downplayed her responsibility for her actions, claiming she was groomed and perhaps even a victim of ISIS. Some admitted being nearly moved to tears by the public's justifiable anger with Begum and her horrific crimes. How's that for humanising terrorists or their sympathisers?
Picture by: Getty.
To enquire about republishing spiked's content, a right to reply or to request a correction, please contact the managing editor, Viv Regan.