Brexit was a working-class revolt
The idea that Leave was an elite-led coup is a convenient fiction.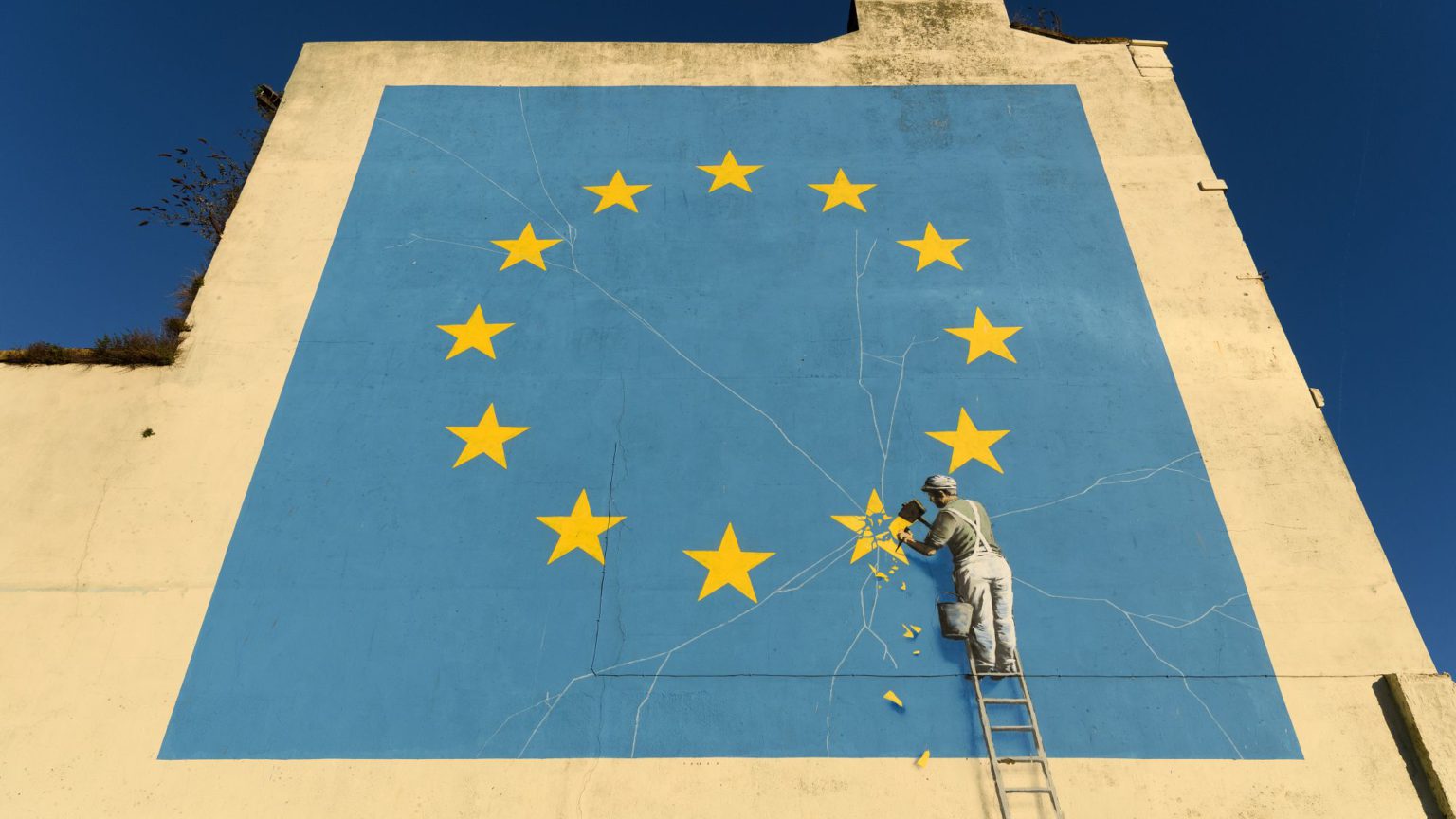 Those of us who voted to leave the EU have become all too familiar with the insults. For almost three years now we've been labelled as parochial and lizard-brained, ignorant, racist, gullible, xenophobic and sexist. Sofa-psychologists diagnose us as being driven by imperial fantasies and nostalgia for the British Empire. To the supposedly more sympathetic, ignored, left-behind and forgotten voters backed Brexit in 'a cry of pain'.
Now, in the Brexit endgame, when it looks increasingly likely that Article 50 will either be extended or revoked altogether, there's a new story taking shape. The insults are certainly still there, although the pity has long since dried up. Now, attempts to justify reneging on Brexit write working-class people out of the vote to leave the EU altogether. The line being pushed by Remainer commentators is that Brexit was all down to a white, male elite and nothing whatsoever to do with the rest of us.
Paul 'man of the people' Mason uses his New Statesman column to declare that, contrary to popular belief, the working class actually backed Remain and is 'defined by its opposition to Brexit'. To reach this conclusion Mason has first to convince himself that the working class is not comprised of 'white, low-skilled people who live in small English towns', but a much larger group that includes junior doctors, millions of students, people who holiday in Ayia Napa and have grandparents with bungalows on the Costa del Sol. In fact, the only thing seemingly uniting this diverse group is that they do not support Brexit. In Mason's increasingly fevered imagination, Brexit was brought about by 'an alliance of the Tory elite and embittered white nationalists, drawn from all classes, around a rival project of ethnopopulism'.
Mason is not the only one trying to write 17.4million Leave voters out of history. To Alastair Campbell, such a fan of democracy he wants us to keep voting until we get it right, the idea that Brexit was 'a battle won for the people against the elite is right up there with the big fat lie on the big red bus'. Fintan O'Toole likewise turns reality on its head with claims that Brexit is an 'upper-class jest' and 'a social-class drag act'. To some, Brexit was less to do with the working class than with that most loathed of all groups: men. 'It was dick-swinging that got us here, so it might as well be dick-swinging that finishes us off', argues another New Statesman columnist, echoing Sophie Walker, former leader of the Women's Equality Party, who claimed, 'overconfident men brought us Brexit'.
For die-hard Remainers, it is far easier to contemplate ignoring or overturning the vote to leave the EU if it can be decried as an expression of male privilege, white nationalism, elitism or, even better, all three. Unfortunately for these people, the fact that 17.4million of us backed Brexit gives the lie to the shameless attempts to divide and rule.
A record number of us turned out to vote in 2016's referendum and so, unsurprisingly, the 52 per cent who voted to leave represent every demographic of the population. Brexit is often portrayed as a specifically English oddity, conveniently overlooking the fact that a majority in Wales also backed Brexit. Northern Ireland's border may have become a focal point for those looking to stop Brexit but 44.2 per cent of voters there also backed Leave. Scotland is portrayed as being dragged out of the EU against its will, only because so few speak up for the more than one million Scots who voted Leave. It is also a lie that the vote to leave was driven by men. Overall, 49 per cent of women backed Leave and the older and poorer a woman was, the more likely she was to have voted Leave.
It is a myth that Brexit was exclusively backed by white people. In particular, as Rakib Ehsan has pointed out, regions with
large South Asian populations voted to leave the EU, including Luton (56.5 per cent leave), Hillingdon (56.4 per cent leave), Slough (54.3 per cent leave) and Bradford (54.2 per cent Leave). Data from the West London boroughs of Ealing and Hounslow, Ehsan writes, similarly suggests that many Asian voters were not averse to backing Leave: while the borough of Ealing voted overall Remain by 60.4 per cent, wards in Southall – with a large South Asian population – voted only very narrowly Remain (50.5 per cent and 50.9 per cent respectively), while the more prosperous, predominantly white wards such as Southfield, Northfield, Walpole and Ealing Broadway all voted over 70 per cent in favour of Remain. Of course, Yasmin Alibhai-Brown still wonders how on Earth, 'people who have moved across continents turn into small, introverted, scared, little islanders?', before concluding, 'too many South Asians and Caribbean people I met were taken in by false Brexit promises'.
So, despite what Mason, Campbell and Co might want us to believe, social class was one of the biggest determiners as to how people voted. Social classes A and B voted 59 per cent to Remain whereas social classes D and E backed Leave by a massive 64 per cent. Despite their efforts to portray leaving the EU as a narrowly elite, white, male project, the beliefs and ideas that drove so many of us to vote Leave – a desire for greater democracy and national sovereignty, to take control of our own country and destiny – do not favour one particular demographic. They are universal values and working-class people have most to gain by fighting for them.
Presenting Brexit as an elite, white, male project allows those now intent on strangling it at birth to present themselves as valiant underdogs. We can't indulge this fantasy. Those telling us to vote again or arguing for Article 50 to be extended or revoked are not radicals defending the interests of ordinary people against a privileged minority – they are the exact opposite. 17.4million people can't be written out of history so easily.
To enquire about republishing spiked's content, a right to reply or to request a correction, please contact the managing editor, Viv Regan.