Voters, not quangos, should pass judgement on Corbyn's Labour
Labour's anti-Semitism problem is serious. But the EHRC should butt out.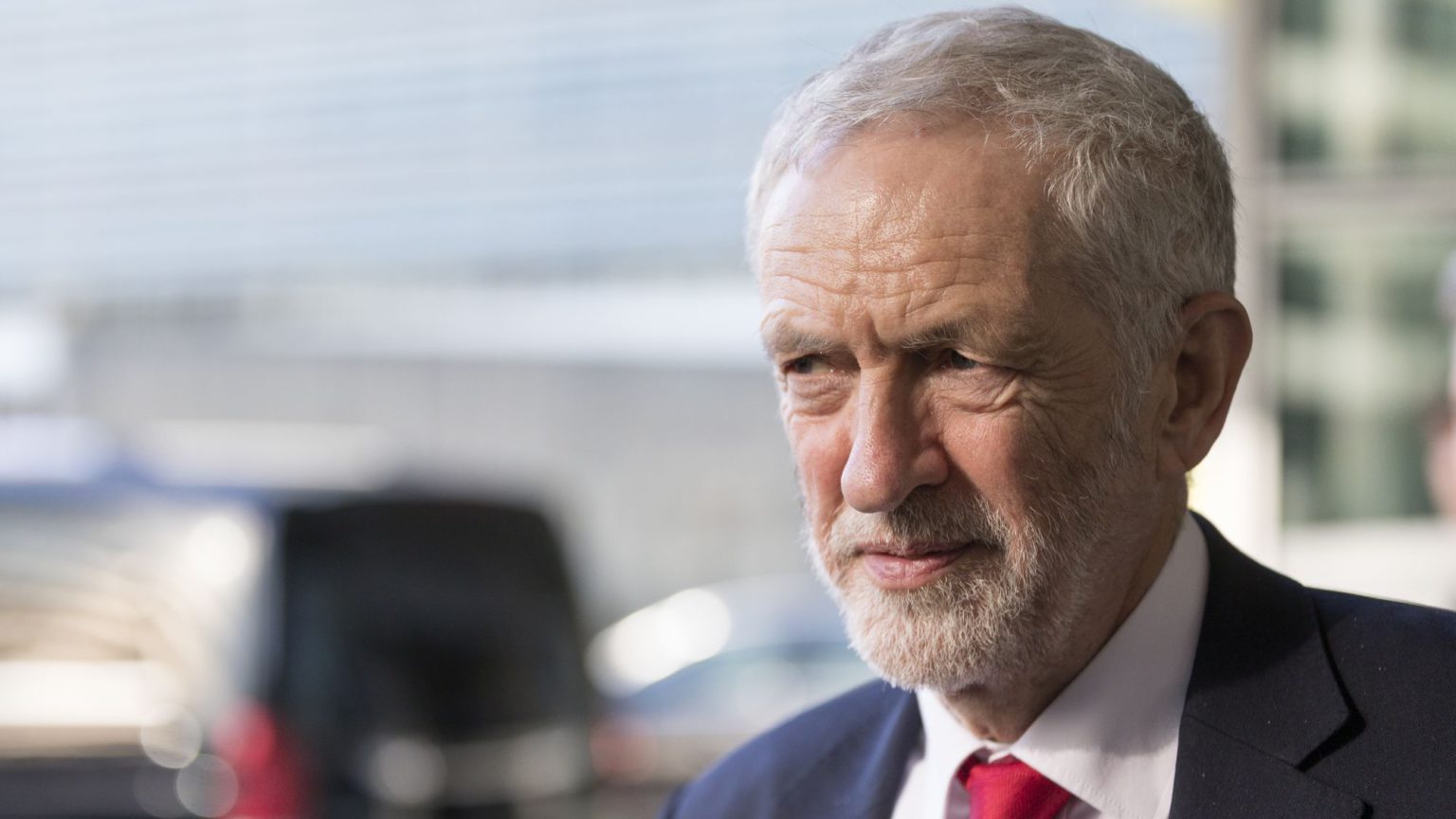 Following complaints by Labour members of the party's failure to address anti-Semitic bullying, the Equalities and Human Rights Commission is investigating Labour for 'institutional racism'.
The move follows months of allegations and denunciations in the press made by Labour members and MPs against Jeremy Corbyn's office and the general secretary, Jennie Formby. The former MP and peer, Dame Margaret Hodge, says the leader's office has lost her trust in dealing with the issue of anti-Semitism.
This is not the first time the party has struggled to rebut allegations of being soft on anti-Semitism. In April 2016, Corbyn ally and former London mayor Ken Livingstone was suspended from the party for claiming that Hitler was a Zionist. Just as Shami Chakrabarti's report cleared Labour of institutional racism in June 2016, the Jewish MP Ruth Smeeth was denounced for working 'hand-in-hand' with the right-wing press – a charge that led to longstanding left-wing activist Marc Wadsworth's suspension. In March 2018, Luciana Berger and other Labour MPs addressed a rally in Parliament Square denouncing anti-Semitism in the party.
The defensive reaction by Corbyn's supporters has tended to affirm the belief that the party has a problem with anti-Semitism. For the most part, the left-wing Momentum group has responded by rubbishing the charges as manufactured and groundless and inspired by 'centrist' or right-wing supporters of Israel. Hodge, Berger and Smeeth have all been sent anti-Semitic images on social media, featuring Jewish octopuses, allegations of receiving 'Rothschild money', and talk of the hidden hand of Israel. Some of these were sent by Labour activists and Corbyn supporters.
Corbyn's supporters are particularly outraged that they should be charged with racism because they see themselves as the best opponents of racism. The allegations, they think, must be part of a campaign by 'centrists', the Tories and the press to derail Corbyn's leadership. Anti-Semitism allegations have been 'weaponised' in this view. It is true that Corbyn's critics have seized the opportunity to show that this saintly anti-racist is in fact a vicious anti-Semite. But the problem is nonetheless a very real one.
The Momentum supporters around Corbyn have dragged their heels over the anti-Semitism charge mostly because they do not understand how it could apply to them. But it sometimes does.
The German socialist August Bebel called anti-Semitism the 'socialism of fools'. He was explaining how anti-Semitism took the socialist case against capitalism and redirected it into a hate campaign against Jews, playing on the prejudice that Jews were in control of big business.
The Labour left has long been guilty of an unthinking radicalism that fails to see the problem of capitalism as one of production, and instead paints it as one of a handful of super-rich people manipulating things behind the scenes. Whether it was pillorying wealthy bankers or media magnates, the Labour left always warmed to the idea that capitalism's real problem was one of conniving individuals.
When the left met the limits of its own popular appeal, it mostly preferred to pin the blame on unfair press coverage and other underhand tricks rather than ask itself what was wrong with its own message. These were the kinds of attitudes that would go on to fuel the prejudice that there was a secret cabal of Jews thwarting the left's forward march.
The other issue that blindsided the left to its own problems with anti-Semitism was the question of Israel. After the Second World War, Jewish refugees from the Holocaust set about building a new country in what was then British Palestine. The Zionist nation-building project led to conflict with Arab leaders, and with the British. But American support helped Israel to carve out a state in the Middle East.
American and European support for Israel was tied up with their policy of subjugating Arab nationalist movements. Western sponsorship of Israel was answered with Arab and Soviet support for the Palestine Liberation Organisation (PLO). The conflict was intense, and few people would doubt that Palestinians in the Occupied Territories, as well as Arab citizens of Israel, have suffered oppressive conditions under Israeli domination.
Throughout most of the postwar period, Labour, in keeping with the mainstream view, was sympathetic to the Israelis' aspiration for statehood. For the Labour left, though, the Palestinian cause was where justice lay. With Jeremy Corbyn's election, Labour's policy shifted to a more critical attitude towards Israel.
However, the problems in the Middle East were never just about Israel. It was the West's overall strategy in the region that was the main destructive influence. To Labour activists, though, the easier way to address this complex issue is to talk about 'Apartheid Israel' and treat the Palestinians as the main victims in the Middle East. This is a morality tale that makes Jews who support Israel into the main problem. In this account, Western policy went astray because of the 'Zionist lobby'.
Labour's anti-Israel policy has helped it to keep Muslim voters in the UK's larger cities onside. Having faced rival campaigns led by George Galloway's Respect coalition, and the Tower Hamlets First party, Labour has offered a strident policy on Israel, if not much else, to its Muslim voters. Many of the Momentum leaders were previously activists in the campaign against Tony Blair's Iraq War in 2003, when they learned the habit of painting anti-imperialism in broad, simplistic strokes.
Pointedly, when Momentum organised training sessions for new recruits, it tended to focus on technical questions of canvassing and suchlike rather than risk too much serious debate about pressing political and international issues. What activists learned was a snappy comeback to their critics – 'Anti-Zionism is not anti-Semitism!' – rather than a thought-out approach.
These two Labour left preoccupations – the super-rich conspiracy of capitalism and the hidden hand of the 'Israel lobby' in global affairs – are the ingredients for a demotic anti-Semitism of the left. The reason so many Labour supporters bandy around accusations of 'Rothschild money' and 'Jewish influence' is because that is how their leaders understand much of the problem with capitalism today.
Labour MP Barry Gardiner said on TV recently that it was particularly difficult to accept the anti-Semitism charge because 'the Labour Party has always stood up for minorities and we should be the home for people who recognise those values'.
Labour's claim to stand for minorities irritates some people who feel that their votes are being taken for granted. Also, there's the fact that there are many instances in Labour's history when it has endorsed outright discrimination against minorities. There is a point, however, to Gardiner's claim – but it isn't one that will offer much solace to Jeremy Corbyn's office.
The great irony of Labour being investigated by the Equalities and Human Rights Commission is that this body was created by a Labour government, in 2007, as indeed were its predecessors the Equal Opportunities Commission (EOC) and the Commission for Racial Equality (CRE).
When I researched the history of the EOC and CRE for my book The Equal Opportunities Revolution (2017), it jumped out at me that some of the key figures in promoting equal-opportunities policies at work were longstanding allies of Corbyn. Ken Livingstone trailed equal-opportunities policies in the Greater London Council. His deputy was John McDonnell. His press officer was Diane Abbott. You can understand why Corbyn's team feel cheated when they are accused of race discrimination. As they see it, they were at the forefront of fighting it.
But there always was a problem in the kind of anti-discrimination policies that Livingstone and the Labour left promoted – and it has come back to bite them. The 'equal opportunities' approach was always a top-down one. The policies that Livingstone and left Labour councils – including Islington, where Margaret Hodge was leader and the local MP was Jeremy Corbyn – introduced were all about putting the employers in charge of the problem.
In 1986, the EOC found that the printworkers union Sogat 82 had discriminated against women – just as all its members' jobs were being destroyed in the shift to digital. The way it was posed was that the problem of discrimination was all about bad behaviour by individuals. The equal-opps policies had strict clauses to discipline those members of staff who did not take on board the new policies of diversity.
One of the chief outcomes of the equal-opportunities revolution was a growth in the 'call-out culture', where those who make racist or sexist remarks are pilloried for their behaviour. The whole exercise of handing the struggle against discrimination over to employers turned it into a disciplinary matter. No longer was it a struggle for equality; rather, it was a moralistic outlook imposed from on high.
The Labour left has never shied away from weaponising allegations of prejudice or policing people's poor choice of words, in order to characterise its opponents as racist or sexist. Nor has it resisted the use of quasi-official investigations to underscore such allegations of prejudice. Now an investigation by the Equalities and Human Rights Commission is being used to seal Labour's reputation as irredeemably prejudiced.
Labour should put its own house in order. The anti-Semitism problem is real, not a trick put up by its 'enemies'. But the EHRC ought to have no role telling political parties how to conduct their affairs. Members of parliament ought to be responsible to the voters, not to the machinations of quango bureaucrats.
James Heartfield is author of The Equal Opportunities Revolution, published by Repeater. (Buy this book here.)
Picture by: Getty.
To enquire about republishing spiked's content, a right to reply or to request a correction, please contact the managing editor, Viv Regan.