Those Birmingham parents are right
Teaching primary-age schoolkids about sexual matters is weird.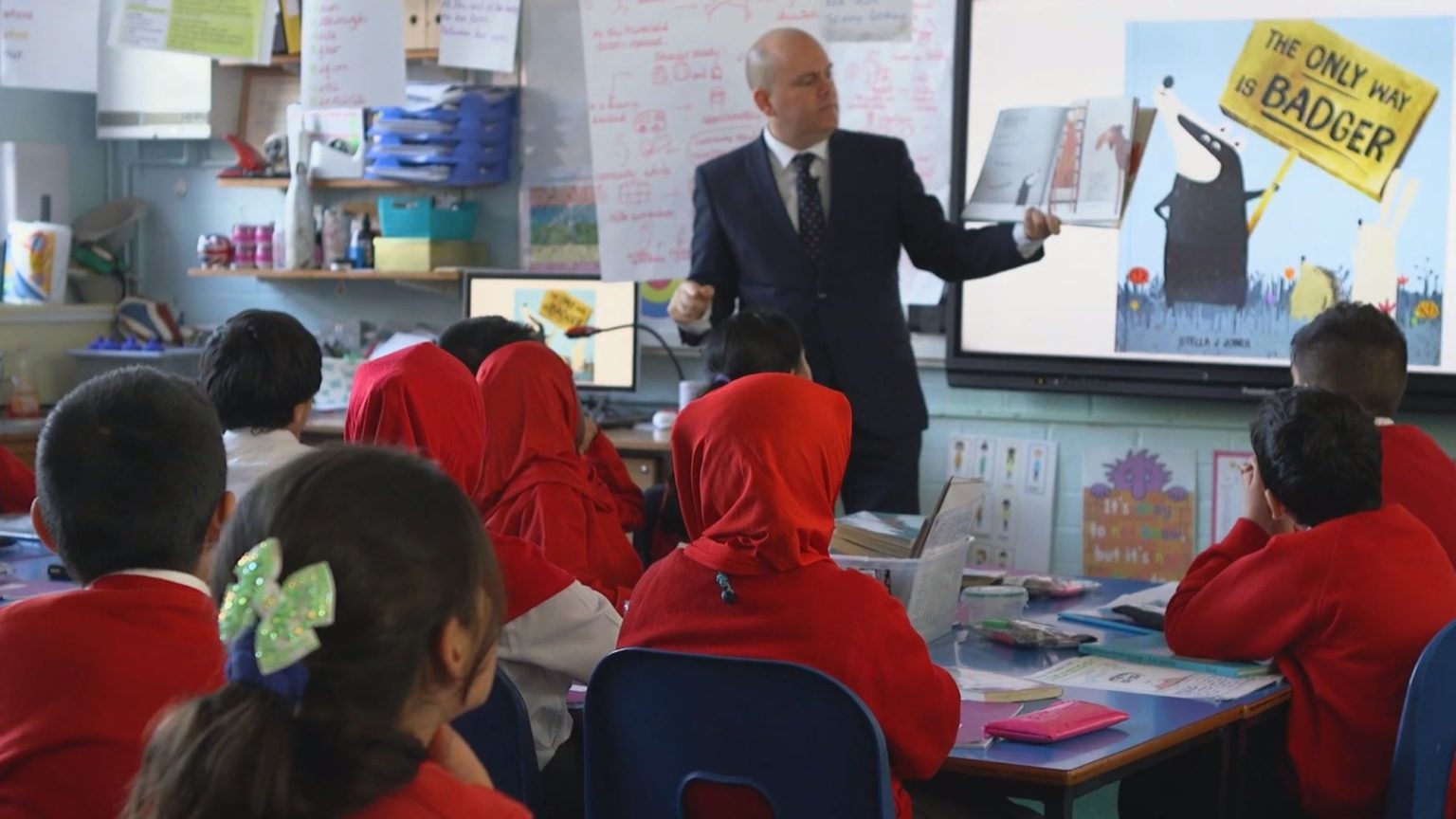 Liberal and left-leaning observers have found themselves doing something they never normally do: criticising Muslims. Specifically Muslim parents in Birmingham who have successfully pressured the local primary school to stop teaching their kids about homosexuality and transgenderism. Apparently it is outrageous for parents to exercise moral authority over their very young children and instead they should trust the state to impart the correct moral wisdom to their offspring. That's the undertone of the coverage of this controversy: that officialdom knows better than a child's own parents how that child should be raised and morally instructed.
The school in question is Parkfield Community School in Saltley, Birmingham. The school has a very large number of Muslim pupils. The parents of these pupils have been kicking up a storm over the school's 'challenging homophobia' programme, which involves teaching the kids about gay relationships and the transgender lifestyle. They have protested outside the school with placards saying 'No to the promotion of homosexuality to our children' and 'Education not indoctrination'. On Friday, 600 Muslim children aged between four and 11 were withdrawn from school for the day in protest. The school has reportedly given in to the parents and says it will no longer make it mandatory for all pupils to engage in discussions on homophobia.
Cue fury among the commentariat and in humanist circles. State-funded institutions should not capitulate to backward religious views, they say. At least we now know there is one group of people who come above Muslims in the chattering classes' sympathy stakes: gay and trans kids. We are told that the right of gay and trans kids to feel safe and loved at school should override the right of parents to object to the teaching of certain sexual matters and ideas. This is wrong. Let's leave to one side the problem of referring to kids as young as six and seven as 'gay' or 'trans' when such children are not sexual beings, far less au fait with the eccentric genderfluid thinking behind the transgender ideology – the more important point is that parental rights over children's moral lives are incredibly important and must be defended.
Horrendous as this may seem to those who think they are right about everything, the fact is there are people out there who disagree with you about numerous moral and personal matters. There are communities that do not think same-sex marriage is morally equal to traditional marriage. There are people who do not believe a man can ever become a woman, no matter how many hormones he takes or surgeries he undergoes. There are fairly significant numbers of people who don't agree that their kids should be taught about gay sex or any kind of sex for that matter. Biology lessons are one thing – every teenager should be taught the scientific reality of penises, vaginas, babies, etc. But sexual education, relationships education, education which seeks not only to provide children with scientific facts, but also to shape them morally, to make them view everyday life through a particular PC lens – many people disagree with this. They would rather their kids were taught maths, English, science, history and sport, not why it is outrageously wrong to refer to a trans-woman as 'he'.
When it comes to moral and religious matters, parents should exercise the greater authority over their children. It is crucial for the sovereignty of the family and the rights of parents that their moral purview is not casually traduced by officials who presume to know better. Does this mean parents who don't believe in the Big Bang can take their kids out of physics lessons? Nope. This is an established piece of scientific knowledge and a rounded education demands the teaching of it. Does it mean Muslim parents can demand gender-segregated classrooms? Again, absolutely not. Female equality is a long-established norm in the United Kingdom and it is right that nothing is done to undermine it, including in schools. But sexual-relationships education is something new. Transgenderism even newer. The idea that children as young as five should be educated about gay and trans people is an idea that didn't exist just a few years ago – and as such it is parents' right, everyone's right in fact, to push back against it. It is their right to say: 'This is a moral step too far and it undermines what my kid learns in the home.'
Something sinister is happening in both official and campaigning circles: people are using children, very young children, to try to reshape adult thinking and society more broadly. Perhaps fearing they will not be able to convince actual adults that transgenderism is a good idea or that children as young as six can be 'gay', instead the new moral instructors seek to inculcate kids with these ideas in the hope that the ideas will then filter into the home and into stupid adults' brains. It is a highly undemocratic and sly way to try to bring about social change. If you want that school in Birmingham to teach children about gay and trans lifestyles, then convince the parents first – don't use the kids as moral shields against what you clearly view as the imbecilic, backward adults they tragically have to go home to every night.
What a strange situation Britain finds itself in. When backward Islamist ideas are expressed on campus or in public life, liberals and leftists say very little and sometimes even accuse the critics of these ideas of 'Islamophobia'. And so today's growing and genuinely problematic Islamist outlook is never really confronted. But when Muslim parents demand something that is reasonable, something that many Christian and Jewish parents also desire – that is, the right to oversee their children's internal moral lives – there is uproar. Islamist ideology goes unchallenged; appropriate Muslim concern with the state indoctrination of young children causes fury. Everything is turned on its head.
To enquire about republishing spiked's content, a right to reply or to request a correction, please contact the managing editor, Viv Regan.