Believe all women? Not so fast
The #MeToo movement's demand for instant belief is a threat to the ideals of justice.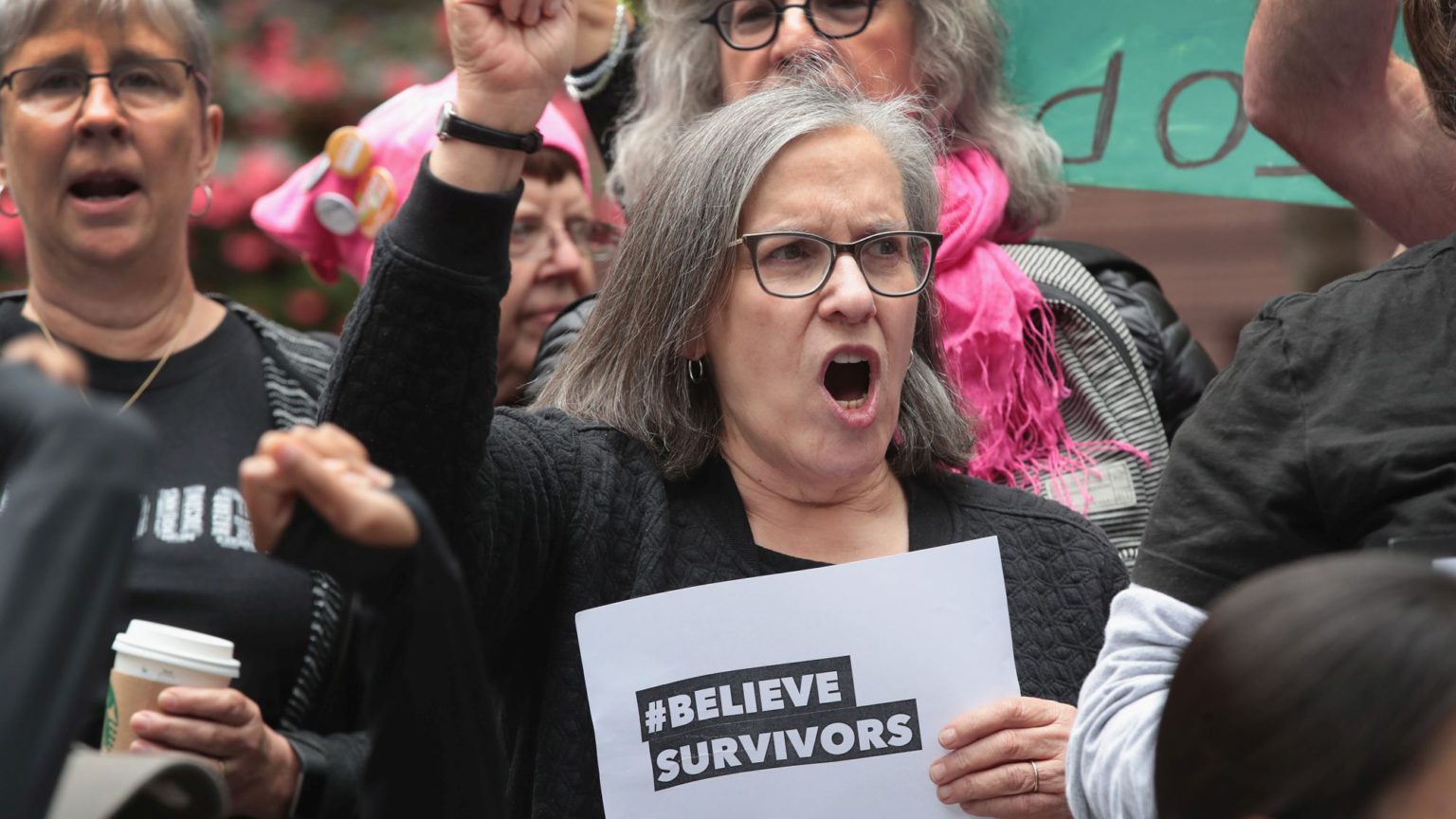 One of they key slogans of the #MeToo movement has been 'believe women'. It is a challenge to the traditional ideals of justice. It effectively says, 'You must believe all allegations, even those that are untested and unproven'. The dangers of this mantra were highlighted during a recent court case in Canberra, Australia.
In 2014, a former prison guard found himself the target of a false rape allegation. Sarah-Jane Parkinson had been in a relationship with the man she accused of rape for two years. She was engaged to him. She then broke it off and proceeded to stage a violent rape scene, fabricating evidence and accusing her former fiancé of raping her in her home.
The accused was arrested. He spent four months on remand at Goulburn Correctional Centre, a maximum-security prison. He lost his job, his financial security and his reputation. As a former prison officer he was at daily risk of assault while he was incarcerated. Parkinson's lies were eventually exposed and she was charged with making a false rape allegation. She's now serving three years in jail.
This isn't the only questionable case that has played out in the Australian Capital Territory (ACT) recently. There have been trials of Australian Defence Force cadets, in 2017 and 2018, that have raised serious questions about how rape allegations are handled. Again, two men had their lives, careers and futures put on the line, only to be acquitted later on. The acquittals made the #MeToo crowd angry. They seem to believe that every allegation of sexual assault should be taken as true.
The ACT police and courts have had serious questions to answer in relation to these cases. Yet politicians seem keen to keep on watering down the legal definition of sexual consent, which means that more men could find themselves falsely accused of serious crimes.
Consider Caroline Le Couteur, the Greens' member of the legislative assembly in the ACT. Le Couteur is a vocal advocate of reforming the criminal law around consent. Her proposal, made to the ACT assembly, is for a 'more affirmative definition of consent', in order to 'shift the focus from no means no to yes means yes'. Sexual encounters would require 'enthusiastic consent'. In short, it wouldn't be enough for men to say that the woman they slept with did not say 'no' and actually consented – they would have to show that she consented enthusiastically. How many sexual encounters could be swept up in this new definition of sexual crime?
The ACT's director of public prosecutions dismissed Le Couteur's proposal. It was a very welcome dismissal, because the proposal, if enacted, would effectively have institutionalised 'believe women' into law. Undeterred, Le Couteur continues her crusade to bring the patriarchy to heel, as she sees it.
Not content with using social media and public forums to trash men's reputations, now some supporters of #MeToo want to bend the law itself to the insistence that we believe all women who make accusations. We have to resist this. The right to a fair trial must be defended.
Stephen Knox is a writer.
Picture by: Getty.
To enquire about republishing spiked's content, a right to reply or to request a correction, please contact the managing editor, Viv Regan.