James Whale vs Ofcom
A new ruling sets a dangerous precedent for broadcasting.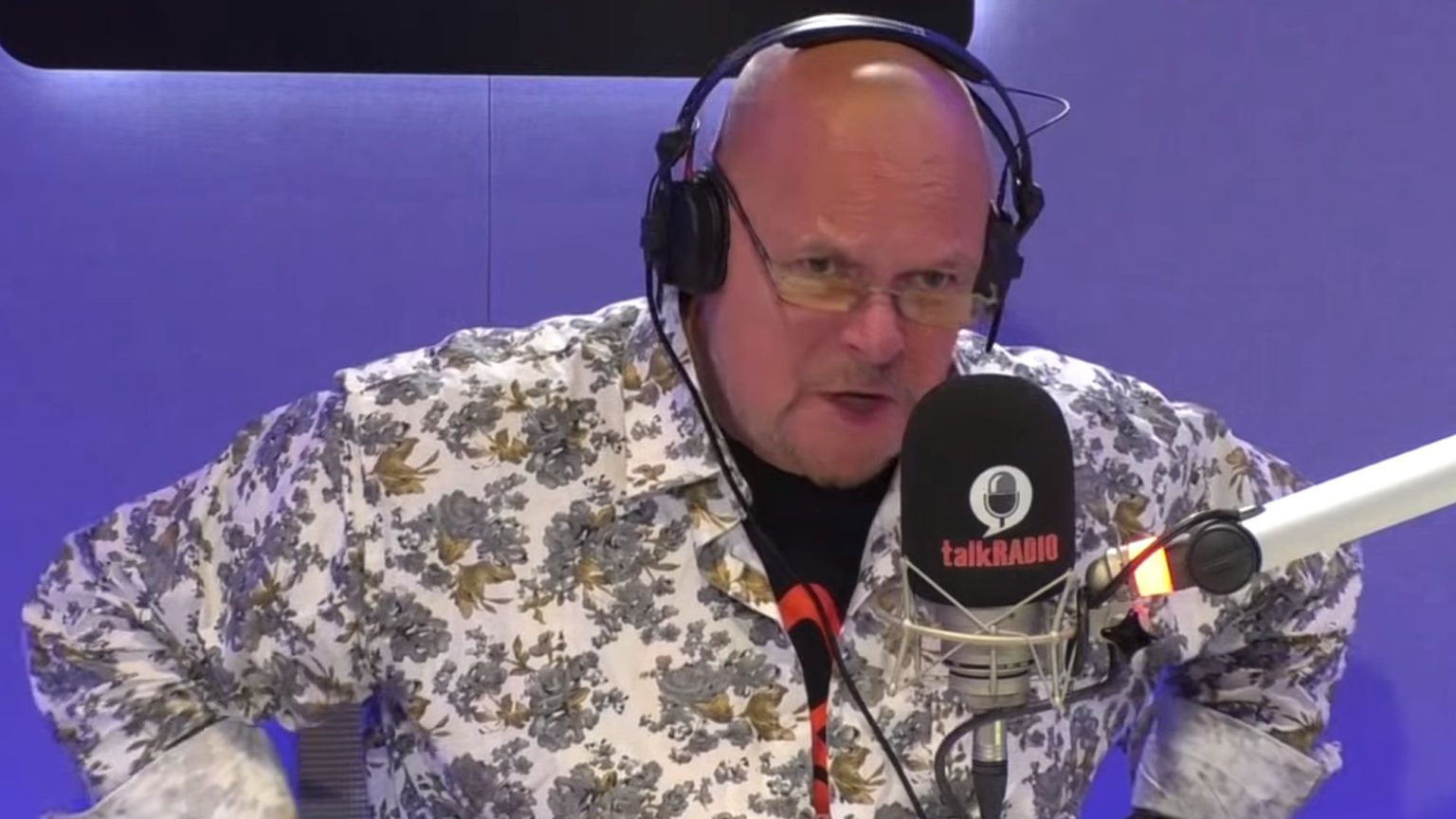 In Britain, you cannot run a TV or radio station without getting a licence from Ofcom, on terms set by Ofcom. Last year, the head of Ofcom, Sharon White, had a great deal to say about the need for diversity on UK radio.
We now know, however, that in Ofcom-speak diversity does not seem to include the rather more important matter of diversity of opinion. This was something Talk Radio found out the hard way last week.
Last year, Nichi Hodgson, a sex and relationships broadcaster, was interviewed on Talk Radio by James Whale about #MeToo and dating. She turned the conversation to sexual assault, saying that a man had got into a taxi earlier that year and sexually assaulted her, but that the police had been unable to do much about it without further details.
Whale did not give her an easy ride. Asked whether she had taken the number of the cab, she replied that she had been drunk. He said the police could hardly be blamed for their inability to catch an undescribed culprit in an unidentified cab, and that if she felt strongly about being let down by the police she could always have taken matters further.
Hodgson went on to say that men should be constantly re-evaluating whether they are doing the right thing with women. Whale accused her of being patronising. Challenged over concerns voiced by the author Jilly Cooper that #MeToo might make men wary of interacting with women, Hodgson said she thought this was a good thing. The discussion lasted 20 minutes.
Hodgson complained to Ofcom. It published its report on the incident last week. Whale, Ofcom said, had been 'unsympathetic to Ms Hodgson's own experience, liable to discourage other victims of sexual assault to talk publicly about their experiences, and likely to cause a high level of offence'. Pressing her on her experiences was victim-blaming, and accusing her of being patronising was 'dismissive and undermining'. It ruled that Talk Radio was in breach of section 2.3 of the broadcasting code, regarding 'harm and offence'.
It's difficult to know where to start here. Hodgson is no shrinking violet. On the contrary: she is an outspoken, opinionated and highly media-savvy woman. She has her own YouTube channel. She chose to appear entirely voluntarily on a primetime radio slot, presumably knowing what sort of show it was, and forcefully advanced her point of view on it. Note, too, that it was she who chose to raise the subject of her own assault, a means of argument that some might regard as unfair and intended to win the day by trying to elicit sympathy.
Of course it might be that Ofcom was really worried not for Hodgson, but for the listening public as a whole. But only 39 complaints were sent to Ofcom, and just one — yes, one — of these outraged people complained spontaneously after listening to the programme. The other 38 joined in after Hodgson wrote a piece in the Guardian about the episode.
In the name of preventing offence, Ofcom is straying close to saying that certain sentiments simply cannot be expressed in the broadcast media. The Ofcom report lambasted Talk Radio because Whale 'focused primary responsibility for finding the perpetrator' for a sexual assault on the alleged victim. But this is a matter of opinion. You personally may object to what you see as victim-blaming, but to regard the expression of such a view as itself cause for censure is worrying. The same goes for the statement that the content of the interview had the potential to discourage future victims from discussing their experiences on air: scepticism towards victims' accounts may be anathema to some, but to demand that there should be no scepticism of alleged victims is going far too far.
The day the ruling was made public, Hodgson said that 'interrogating victims of sexual assault and compelling them to defend themselves and their actions in the aftermath will not be tolerated in mainstream broadcasting', before adding, of course, that 'this is not a matter of crushing free speech'. But there are some kinds of views she clearly doesn't want to be heard. Unfortunately, it seems more than likely that Ofcom, concerned as ever with giving us the radio and TV that it thinks is good for us, agrees wholeheartedly with her.
Andrew Tettenborn is a professor of commercial law and a former Cambridge admissions officer.
Picture by: YouTube.
To enquire about republishing spiked's content, a right to reply or to request a correction, please contact the managing editor, Viv Regan.