In defence of Stacey Dooley
She isn't to blame for the West's patronisation of Africa.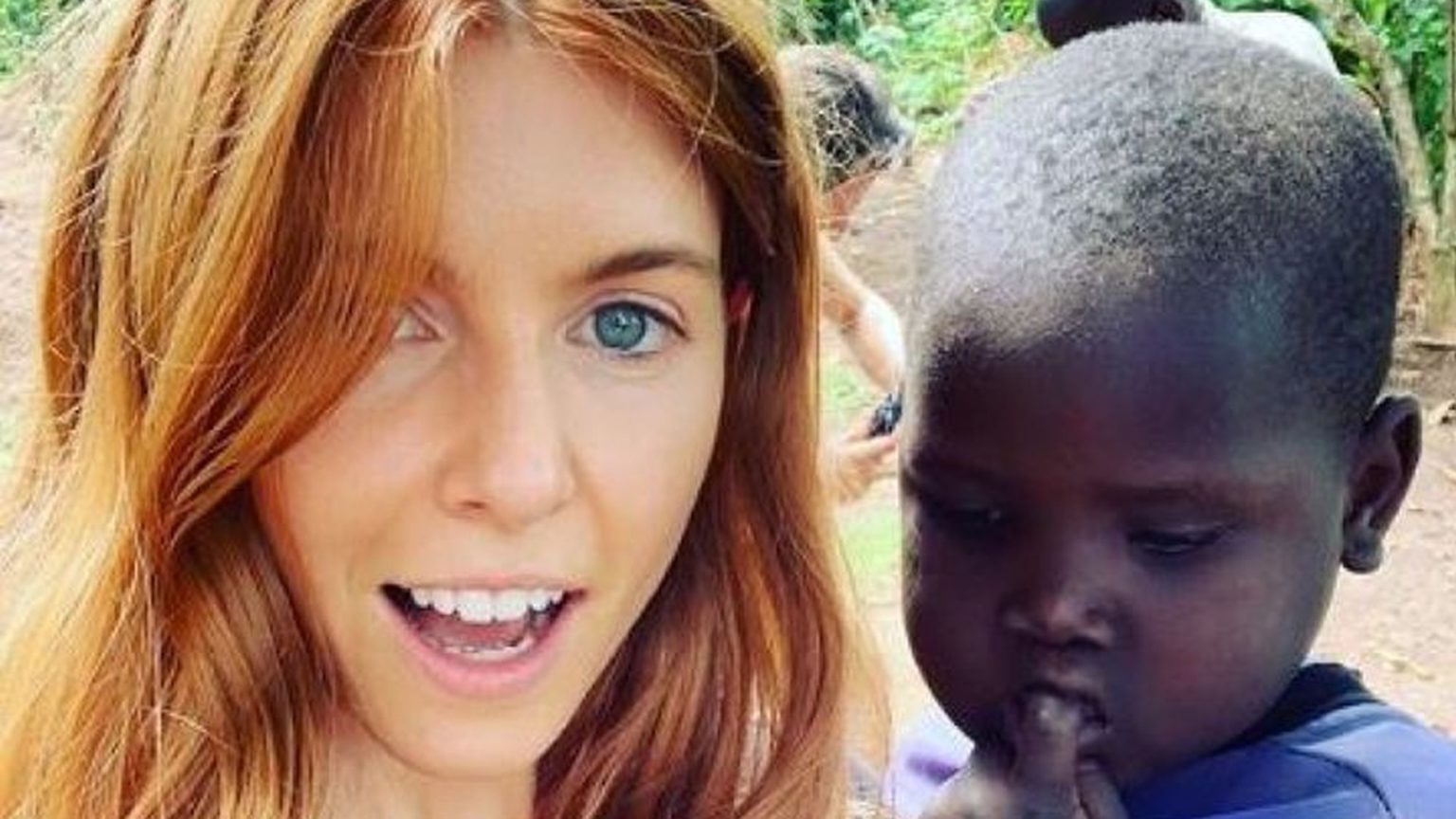 Stacey Dooley is the latest celebrity to visit the continent of Africa on behalf of Comic Relief, to 'raise awareness' of the problems and prompt charitable donations at the annual Red Nose Day event on 15 March. Yet Dooley's trip has attracted criticism from Labour MP David Lammy, and many others, who feel she is reinforcing what Lammy referred to as 'tired and unhelpful stereotypes' of the continent. His comments were prompted by her sharing pictures of herself with a Ugandan child on Instagram. Lammy accused her of encouraging a 'white saviour' complex.
He explained his position on the BBC's Victoria Derbyshire show: 'The image that she wants to tweet conveys an age-old trope that's her as the heroine, the black child as victim… The image is a perpetual image of people who are impoverished who need white celebrities who are largely uneducated about the context… It's supine.'
Lammy has argued this point before, as have others. Last year, Ed Sheeran faced similar criticisms.
Dooley responded to Lammy's comments unapologetically: 'Comic relief have raised over one billion pounds since they started. I saw projects that were saving lives with the money. Kids lives.' She also questioned why Lammy raised the issue of her colour.
Lammy has a point here. The image of the poor African child – innocent, helpless, in need of support – plays a role in reaffirming prejudices associated with the colonial past. Pictures of starving children during the Nigerian civil war (Biafran War) in 1968 prompted a growth of non-governmental and charitable interventions in Africa. Bob Geldof's Live Aid in 1984, with its emphasis on the tragic images of starving Ethiopian children, played on similar themes.
Tragic issues were highlighted, but a continent was misrepresented. Helplessness, tragedy and the need for assistance were upheld over ambition, economic possibilities and independence. And such images have come to influence perceptions of the continent. Portraying Africa in this way legitimises Western meddling and patronage, and the consequences of that have been far from positive.
But Lammy's attack on Dooley is unfair. For Dooley, and for the millions campaigning for and watching Comic Relief, charity involves a personal commitment to make a difference, to do something at a time when politics doesn't seem to provide that possibility. Stacey Dooley's Instagram post isn't to blame for the paucity of discussion on Africa's problems and its potential.
Since Live Aid, poverty in Africa has been presented as a question of personal morality, and increasingly associated with charity and lifestyle. Telethons, rock concerts, 'charity challenges' and calls for ethical consumption have become prominent, and also popular with politicians and campaigners looking to associate themselves with private altruism. One study claims that the Fair Trade movement – lauded for urging us to make small changes to our consumption habits that aid development – became by the 1990s the principal way people in the UK related to the question of development.
Development itself has also been redefined in recent decades. Once it meant economic and social transformation, today we offer developing countries the low horizons of 'sustainable development'.
Very significant development has taken place in many parts of Africa in this period – economic growth often outstrips that of Europe and North America. It has brought many benefits. But rather than celebrating these developments, and promoting more and better, Western commentators and development experts often seem keen to problematise development in environmental and cultural terms.
Projects that are small-scale, community-based or organic frequently get mainstream approval as 'sustainable'. Transformative projects such as big dam developments, by contrast, are often seen as a threat to the environment, as unsustainable.
'Post-development' and 'alternative development' thinkers have long promoted a wariness of large-scale development. They deem it 'Western' or 'colonial'. Advocacy of 'pro poor' and 'community-led' development reproduces the 'small is beautiful' outlook pioneered by critics of economic growth. This often amounts to arguing that rural societies should stay as they are.
In effect, thinking about development in Africa – in the media, development agencies and in universities – has moved away from the large-scale infrastructure and industry projects that have historically transformed nations, and boosted science, health and wealth. As economist Ha-Joon Chang argues, actual development has disappeared from today's development discourse, it is akin to 'Hamlet without the Prince of Denmark' – a narrative that omits its central character.
Mainstream political thinking in the West offers a lack of vision for transforming poverty into wealth, and no political channels through which to show solidarity with poorer people in Africa. A picture of Stacey Dooley and a Ugandan child is not the issue. Lammy's desire for more serious debate on and understanding of Africa is important. Images of 'saviours', white or otherwise, hardly help. But nor are they the problem.
Jim Butcher is a lecturer at Canterbury Christ Church University, and the author (with Pete Smith) of Volunteer Tourism: The Lifestyle Politics of International Development.
To enquire about republishing spiked's content, a right to reply or to request a correction, please contact the managing editor, Viv Regan.