How to deal with Shamima Begum
She betrayed her fellow citizens. We should decide what happens next.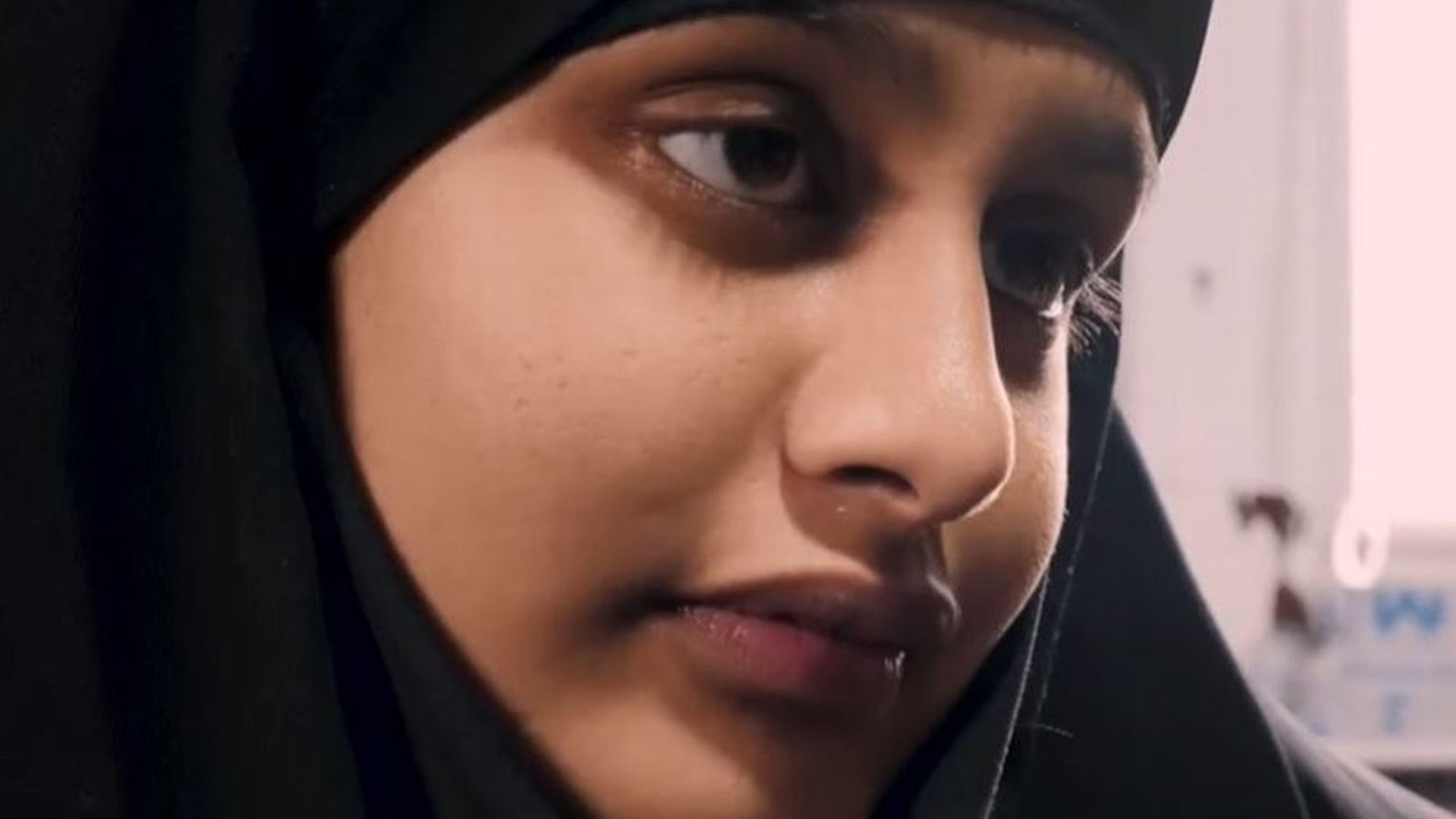 On Tuesday, ITV News broke the story that the family of Shamima Begum had received a letter from the Home Office indicating that their daughter, the 19-year-old girl from Bethnal Green who fled to Syria to join ISIS four years ago, had had her British citizenship revoked. The Bangladeshi authorities have since confirmed that she does not hold dual citizenship (her parents are from Bangladesh), meaning she may now be stateless. In a TV interview, Begum said that the letter had left her heartbroken and the Home Office should have more sympathy for her. She is hoping to return to the UK so that she can bring up her newborn child here.
Since The Times first found Begum in a Syrian refugee camp and published an interview with her last week, she has far from covered herself in glory. In another interview she said the Manchester Arena attack was 'justified'. She also said she was unfazed by the sight of severed heads.
What's more, the commentary around this case has been alarming in its tacit endorsement of Begum's sentiments. Article after article has described her as a 'victim'. Deploying the language of childhood sexual abuse, some have claimed she was 'groomed' into joining ISIS. Some have seriously argued that she must be 'traumatised' by her experience of seeing removed heads. Some have gone so far to say that her morally confused ramblings in front of the camera have something valuable to say about Western foreign policy.
Last week I wrote that Begum should be allowed to return and that she may be redeemable. But if Britain pursues this course, it shouldn't be out of sympathy. Begum is not a victim. She made a decision that she does not appear to regret. But we, the British people, must make sure she is held accountable for her actions. This is why revoking her citizenship is the wrong thing to do. It is a gesture of profound moral weakness. Worse, it denies us – the people Begum betrayed – the chance to pass judgement on her.
Begum should not be treated like a normal criminal. No one who flees the UK to join ISIS deserves the dignity of an ordinary criminal trial. Criminals transgress the rules of the community they live in. Begum is a traitor. She left our community and elected to join an organisation that aims to destroy our community, to destroy Western values. She should not be treated as if she has merely broken a criminal law.
But that does not mean she should escape the judgement of the British public, either. Our response to her actions cannot be simply to leave her to wander the globe. There will, after all, be more Shamima Begums. These cases present us with new and complex moral considerations which we should not avoid by making these people stateless.
First, we should update and reform the law of treason to place the public at the heart of how these issues are resolved. Sentencing criminals is usually done by a judge, using precedent. Here there is no precedent. A judge has no greater moral ability to determine Begum's fate than anyone else. We need, at least, for the tribunal that tries Begum to be formed by a jury with the power both to convict and sentence her. This would be a new kind of court, but these are new kinds of adjudications.
We should go further. This process should involve the public as much as possible. It was reported this week that pieces relating to Begum are the most-read articles on news websites at the moment. This is hardly surprising. Her case is fundamentally about what consequences should flow from apparent betrayals of our national community. We could even open Begum's punishment up to a referendum. These are profound questions of public morality, which demand public input.
This means ripping up the rulebook. The law as it is cannot tell us how to proceed. It may be that detaining Begum without charge is appropriate. We may have to take extraordinary steps to manage her once she has returned. It may be that we take steps with respect to her which appear to roll back on hard-won civil liberties. But civil liberties are accorded to citizens, not traitors.
Revoking Begum's citizenship was a mistake not because it violated her human rights, but because it robbed the British people of the right to pass judgement on her. Bringing her back is not a gesture of sympathy. It is the only way to ensure that justice, in the name of the British public, is properly done.
This case has revealed the moral confusion of many commentators, who have sought to paint Begum as a hapless victim. It has also revealed the moral weakness of our government, which has chosen to keep her at arm's length rather than deal properly with her case. But most of all it has revealed how the legal system can be used to keep the public out of important decisions. The British public needs to regain ownership of these questions. We must be trusted to decide what happens next.
Luke Gittos is a spiked columnist. His new book, Human Rights – Illusory Freedom: Why We Should Repeal the Human Rights Act, is published on 22 February. Pre-order it here.
Picture by: YouTube.
To enquire about republishing spiked's content, a right to reply or to request a correction, please contact the managing editor, Viv Regan.