Shamima should be allowed to come home
She joined ISIS as a child – we have a duty to try to rehabilitate her.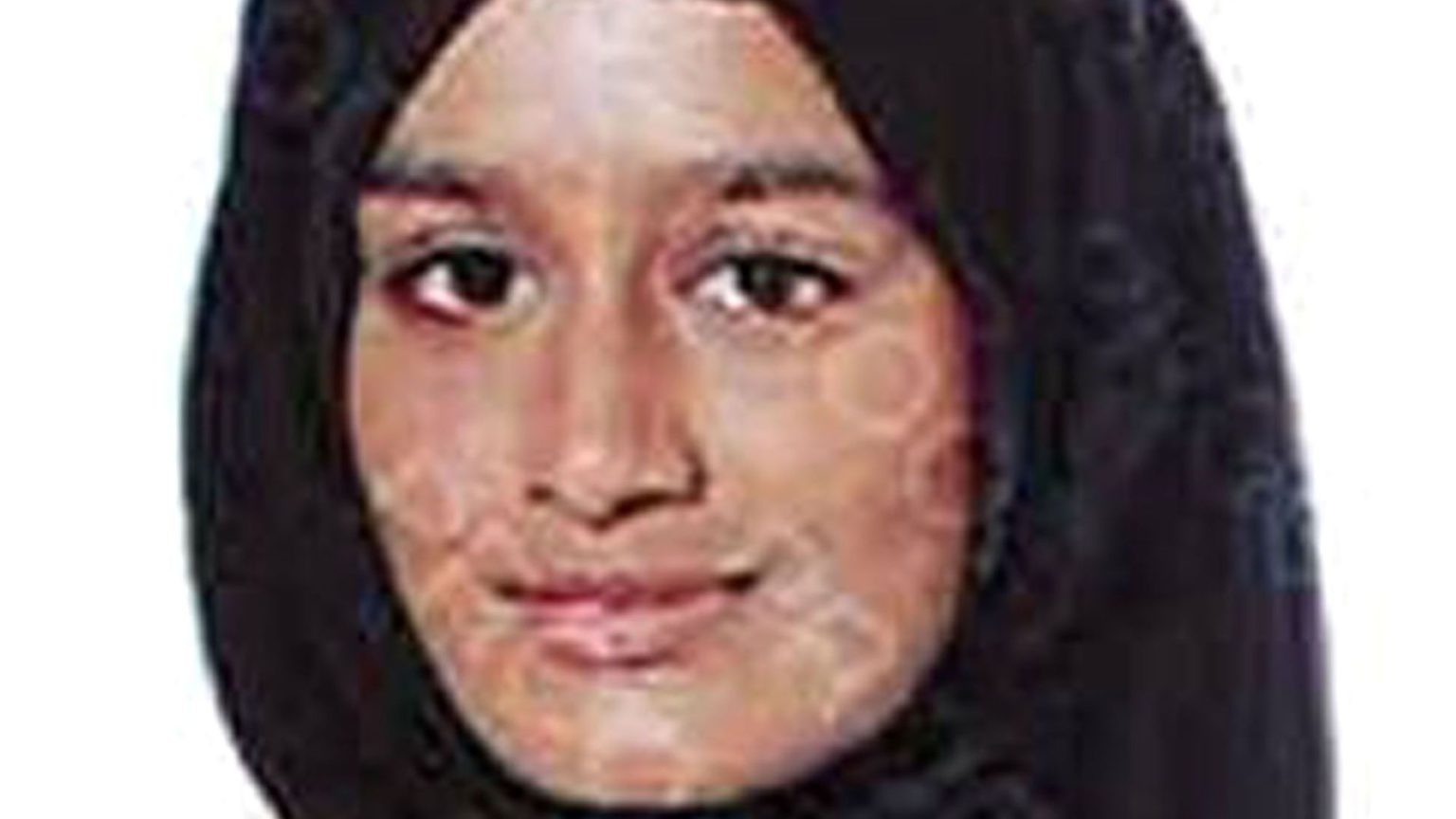 Yesterday The Times broke a story about Shamima Begum seeking to return to England. Begum left Bethnal Green, east London, in 2015 to join the Islamic State. She was one of three girls from the area who left at the same time. One of the other girls has since been killed. Begum has had two children with a Dutch jihadist, Yago Riedijk, who she married 10 days after arriving in Raqqa. Both babies died of an unknown illness and malnutrition. She now wants to return to the UK to give birth to her third child.
Those returning from Syria present us with complex moral problems. Each case is deserving of separate consideration. This is particularly true in cases involving children. Someone who travelled to Syria aged 15 deserves to be treated differently to adults who make the same journey. Begum has not renounced her citizenship. She has not, that we know of, actively engaged in violence against Westerners. Travelling to Syria cannot in and of itself be read as an act of war, or as an irrevocable renunciation of her citizenship.
There are clear factors which set her apart. First, most importantly, is her age. The 'White Widow' Sally Jones, the ISIS propagandist who was killed in 2017 by drone strike, travelled to Syria in 2015 in her early forties. She renounced her British citizenship and actively engaged in ISIS propaganda. The ISIS 'Beatles' all travelled to Syria as adults before publicly executing Western citizens for the sake of ISIS publicity. These adults made decisions that they should be judged by. We have heard nothing of Begum since she left Bethnal Green, as a child, in 2015. There is a significant gap in her story. We should be uncompromising in the face of ISIS terrorism. And The Times interview suggests Begum has no regrets about joining ISIS. But this alone is not sufficient to render her irredeemable.
It should count against Begum that she appears to show no remorse whatsoever. She appears to want to come back to Britain so that her baby will receive good medical care. That cannot be allowed. If she is allowed to return, her life cannot simply return to normal, and nor will it. No one is arguing she should be allowed to return to Bethnal Green and set up shop as though nothing has happened. She is likely to face a lengthy prison sentence. Her child will probably be taken away from her. When she leaves prison she will not live a normal life. But her own lack of remorse is not in and of itself a sufficient basis to renounce our responsibility to rehabilitate her.
Her decisions as a child should not taint her throughout her adult life. This is not how a humane justice system should work. It is true that, today, she appears completely comfortable with her decision to leave. But we should try to rehabilitate British citizens whose decisions as children continue to shape their lives as adults. This woman is still only 19. The important moral question is whether our duty to her, as our fellow citizen, fell away when she left east London as a teenage girl. I do not believe it did. The second important question is whether she is redeemable. I believe, at 19, that she is. This is partly an act of faith. But believing people are redeemable is always an act of faith. We should be more willing to believe in Begum's ability to change than those ISIS combatants who came before her.
I understand and respect the view that women like Begum should be left to face the consequences of their actions. But we should recognise that the decisions taken by children are, to some degree, the responsibility of the society that raised them. Begum is not the same as others who have sought to return from Syria. The case does not raise the same practical problems raised by the ISIS Beatles or the White Widow. We do not appear to be considering an 'enemy combatant' in any meaningful sense. It is a difficult case and there are no easy answers. What exactly we could do with her once she is back is an open question. It would be a huge challenge to rehabilitate her. But I am not convinced that the difficulties outweigh our duty to her as a British citizen. On balance, I say let her come home.
Luke Gittos is a spiked columnist and author of Why Rape Culture is a Dangerous Myth: From Steubenville to Ched Evans. (Buy this book from Amazon(UK).
Picture by: Metropolitan Police.
To enquire about republishing spiked's content, a right to reply or to request a correction, please contact the managing editor, Viv Regan.