Keith?: an intersectional farce
Patrick Marmion's new play is a darkly funny romp that skewers modern Britain.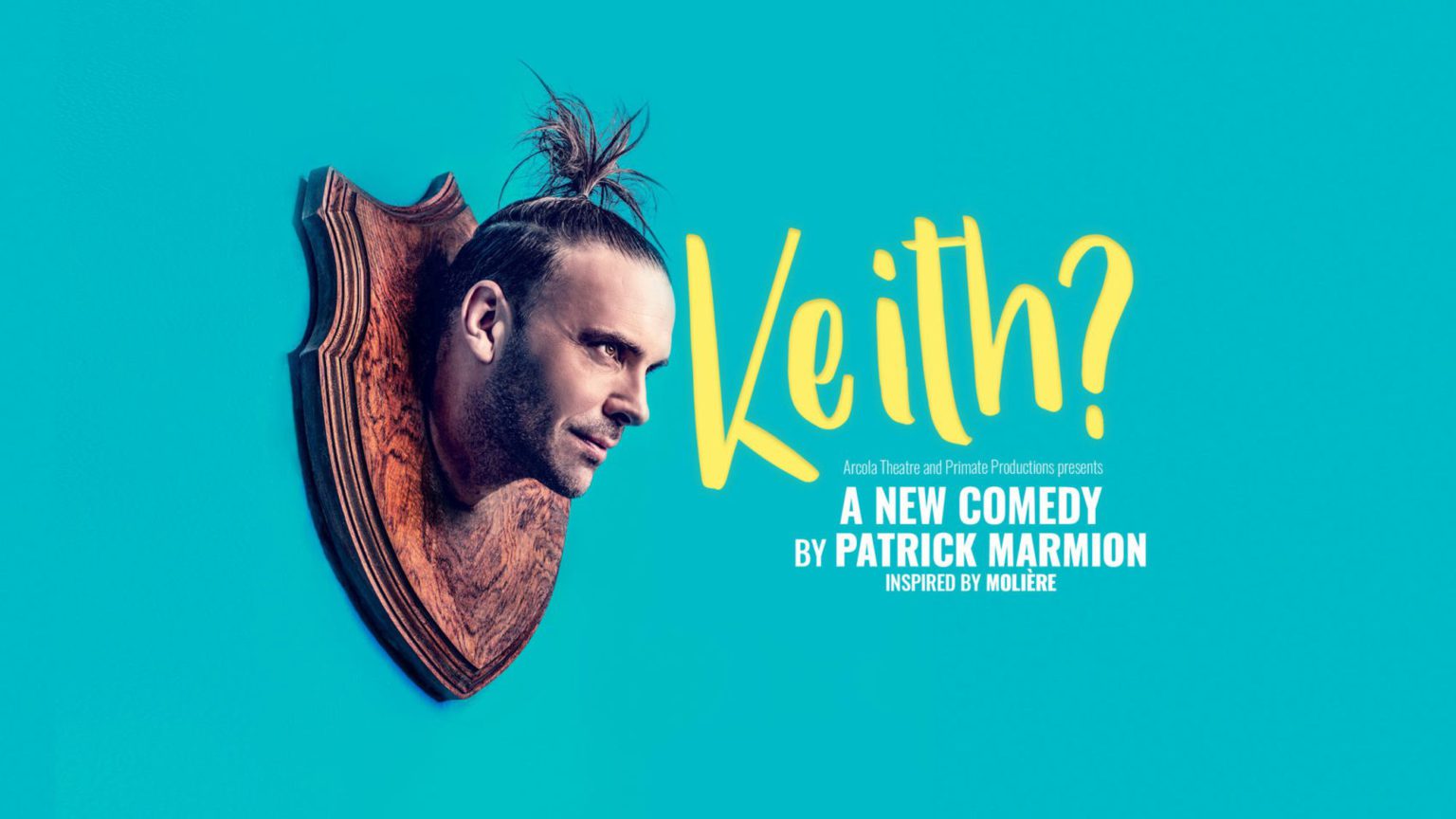 #MeToo, Brexit and the Culture Wars provide the backdrop for Patrick Marmion's Moliere-inspired farce, Keith?, currently running at the Arcola Theatre in east London.
In Keith?, the moral confusion of modern multicultural Britain is transposed into a single upper-middle-class family. Morgan, an overly credulous startup millionaire, is being conned out of his wealth by the Greek god Dionysus, who has disguised himself as a white South African gunrunner, who has, in turn, disguised himself to Morgan as a Buddhist guru. Morgan's need for meaning and purpose in the modern world is so great that he continues to go along with Keith's new-age teachings, even when the con becomes clear.
The different value systems of the characters keep coming into conflict. There are even conflicts within value systems. Mother Veena and her daughter Roxy are both feminists. And yet Veena's leftism leads her to vote Brexit ('for the right reasons'), an outrageous betrayal of the younger generations! She is also an academic whose old-school feminism makes her a TERF (Trans-Exclusionary Radical Feminist) – for which she is demonised and no-platformed by campus censors.
Roxy, on the other hand, is the stereotypical millennial: entitled, fragile and woke. Thanks to her confused intersectional outlook, she is willing to champion modern causes like transgenderism and, at the same time, to convert to Islam to become the traditional housewife to Mo, who she met in Syria.
The family's Brazilian cleaner manages to get away with doing no work (she is allergic to dust), but is so confused by the chaos of the household that she yearns to trade an easy life in Britain for the order offered by a military dictatorship.
The family struggles to hold it together, even before the intervention of Keith (aka Dionysus, god of chaos). But Keith's presence forces all of the characters to confront their PC traits. Among the most memorable is a scene in which Roxy, staunch #MeToo advocate, tries to seduce Keith, who now claims to be a recovering sex addict, to save her father's fortune.
Marmion's witty script touches on nearly every of-the-moment culture-war flashpoint imaginable, without revealing where his sympathies lie. The characters trade on crude stereotypes and the acting is bombastic and larger than life. The climax is brilliantly funny.
Keith? successfully brings a Moliere-style farce to modern Britain. It prompts us to ask if perhaps the bigger farce is happening outside the theatre.
Keith? Or Moliere Rewired is at the Arcola Theatre in London until 9 March.
To enquire about republishing spiked's content, a right to reply or to request a correction, please contact the managing editor, Viv Regan.