The culture war over Winston Churchill
Yes, he was a villain. But this rage against history is infantile.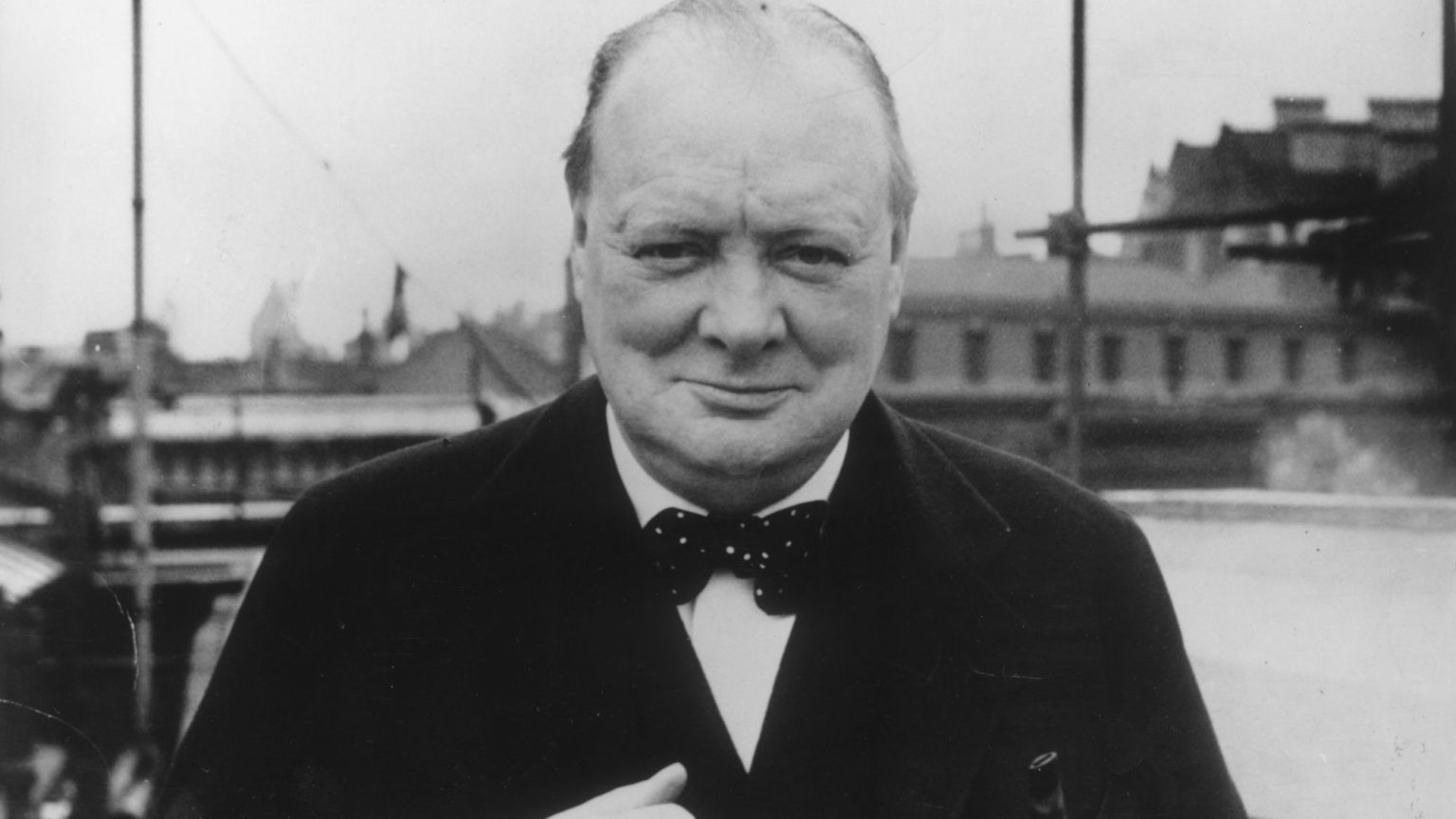 Winston Churchill – hero or villain? That was the question put to Labour shadow chancellor John McDonnell at a recent Politico event, as part of a quickfire round of questions. 'Tonypandy – villain', he replied, referring to Churchill, then home secretary, sending troops to south Wales during the miners' strike in 1910.
McDonnell, who is a keen student of history, was thus thrown into a media row over Churchill that had been raging for weeks. Churchill's grandson, Nicholas Soames, dismissed McDonnell as a 'Poundland Lenin' who would have no impact on the great man's reputation.
But as broadcasters desperately searched for people to defend Churchill's reputation, they found people queuing up to denounce him. Academic Adam Elliott-Cooper called Churchill's actions in Bengal 'genocidal', while others pointed to his role in recruiting the Black and Tans to suppress the national movement in Ireland.
If they had gotten around to it, some of them might have pointed out that Churchill's statue overlooks Parliament Square, where, on his orders, police battered Suffragettes on 10 November 1910, known thereafter as Black Friday.
Even those who defended Churchill, like Times columnist Daniel Finkelstein or the BBC's Andrew Neil, felt obliged to preface their arguments with careful acknowledgments of his prejudices against black people ('Keep Britain White' was Churchill's idea for the Conservatives' 1955 election slogan).
Back in 2002, I did my bit to burst the bubble of the Churchill cult here on spiked. Later, in 2011, I wrote An Unpatriotic History of the Second World War, which makes the case more strongly. In 2002, Churchill won the BBC's Greatest Ever Briton poll, but since then his reputation has been tumbling.
Madhusree Mukerjee's brilliant 2010 book, Churchill's Secret War, told the full story of how Churchill (and his scientific adviser Frederick Lindemann) oversaw the Bengal famine of 1943, in which more than three million people died. Mukerjee showed that the famine was not just a natural disaster, as Niall Ferguson and others had argued. Rather, it was greatly exacerbated by the seizure of grain supplies from Bengal to feed other parts of the Empire.
Moreover, as Mukerjee argued, Churchill loathed Indians and Bengalis for their 'disloyalty'. British authorities did not just seize grain — they destroyed bicycles, boats and pots in Bengali villages to defeat opposition. The policies that Churchill called for, and which the British-Indian government carried out, with the support of the British Army, were repressive and destructive and helped to create a famine that could easily have been overcome.
Still, the characterisation of this infamous chapter in history as 'genocide' is a sleight of hand. Churchill did not organise death camps, nor racial extermination. Those who say so are trying to say that he was 'like Hitler', which is false.
Churchill was often attacked in his lifetime (he lost the 1945 election, straight after the war). But after his death he became something of an icon. Until quite recently, open criticism of him tended only to come from marginal figures, like the imprisoned, 'whistleblowing' civil servant Clive Ponting (who wrote an anti-biography, Churchill, in 1994) or the Nazi apologist David Irving (who published Churchill's War in 1987).
But more recently, the floodgates have opened on Churchill criticism. And though there is plenty to criticise, it is hard not to see it all as part of the more general trend for tearing down historical figures. Indeed, this tendency has led many reputations to be trashed recently, including those of America's founding father, Thomas Jefferson (over his secret relationship with Sally Hemmings, his slave); architect of the League of Nations Woodrow Wilson (over his retrograde views on race); and Admiral Horatio Nelson, who has been wrongly accused of promoting slavery.
All of these are real debates about history that deserve to be considered in their own light. But they are also oedipal reactions against the heroes of the past. It is easy to strike a radical pose by attacking these 'great men' for holding views that are at odds with what is acceptable today. It is certainly far easier than challenging power in the present.
Plus, the purging of 'racist monuments' shows a curious moralism towards history, as if history is there to be sorted into 'bad' and 'good'. And tilting at the statues of the past is a way of ridiculing those older generations who still see these people as role models.
It is great that people today better understand the history of the British Empire, its destructive side as well as the patriotic stuff. But it is a mistake to think that the point of history is to award moral brownie points from the standpoint of the present.
We can appreciate the importance of historical figures without having to endorse their judgements and views. The phrase 'great man' is often applied to people like Churchill. But it is worth bearing in mind that those who use that term are making a different order of judgement than you might make about someone you admire in the present.
Thomas Carlyle was the great proponent of the 'great man' theory of history, in which great historical figures are seen as having transformed the course of events. (He recovered Oliver Cromwell's reputation as a 'great man', among others.) Social historians have understandably been sceptical about this school of thought. As Bertolt Brecht wrote: 'The young Alexander conquered India. Was he alone?'
All the same, there are pivotal figures in history. Events are not only natural processes of growth, but human dramas, too, in which real choices are made about which route to follow. In that sense, figures like Churchill, Cromwell or Lenin are historical figures who changed the course of events by their dramatic interventions.
Did Churchill change things for the worse or for the better? That is hard to say. His bitter attempts to crush progressive social movements, like the Suffragettes or the nascent anti-colonial movements in Ireland and India, were destructive and barbaric. But they also failed. 'I have not set out to dismantle the British Empire', he told Roosevelt, but the struggle he fronted against Germany and Japan did indeed dismantle the Empire.
Most importantly, Churchill did galvanise British society in the struggle against Nazi Germany, and in doing so set the Special Operations Executive to work overthrowing reactionary governments across Europe. We do not know what would have happened if Britain had not fought against Germany in the Second World War.
Few people would think that Hitler's fascist regime would have gone unchallenged. But what people see in Churchill's story is an example of stoicism and determination against the odds — and that is a good example for today.
Churchill's great contribution to British history was that he pushed the Empire to its ultimate conclusion, and that meant its collapse. 'It is the bad side that produces the movement which makes history, by providing a struggle', wrote Karl Marx in The Poverty of Philosophy. He was chiding Proudhon for wanting to write history by cutting out all the bad stuff and leaving the good.
Without a doubt, Churchill is an historic figure. You could not write the history of Britain in the 20th century without him right at the centre of it. Much of the instinct today to diminish his role is borne of a rejection of the older generations, not a serious historical assessment. Winston Churchill is a hero to the 'gammon', and therefore he must be torn down.
James Heartfield is author of The Equal Opportunities Revolution, published by Repeater. (Buy this book from Amazon(UK).)
Picture by: Getty.
To enquire about republishing spiked's content, a right to reply or to request a correction, please contact the managing editor, Viv Regan.