We need to stop calling it 'political correctness'
That tired phrase fails to capture the severity of the threat to free speech.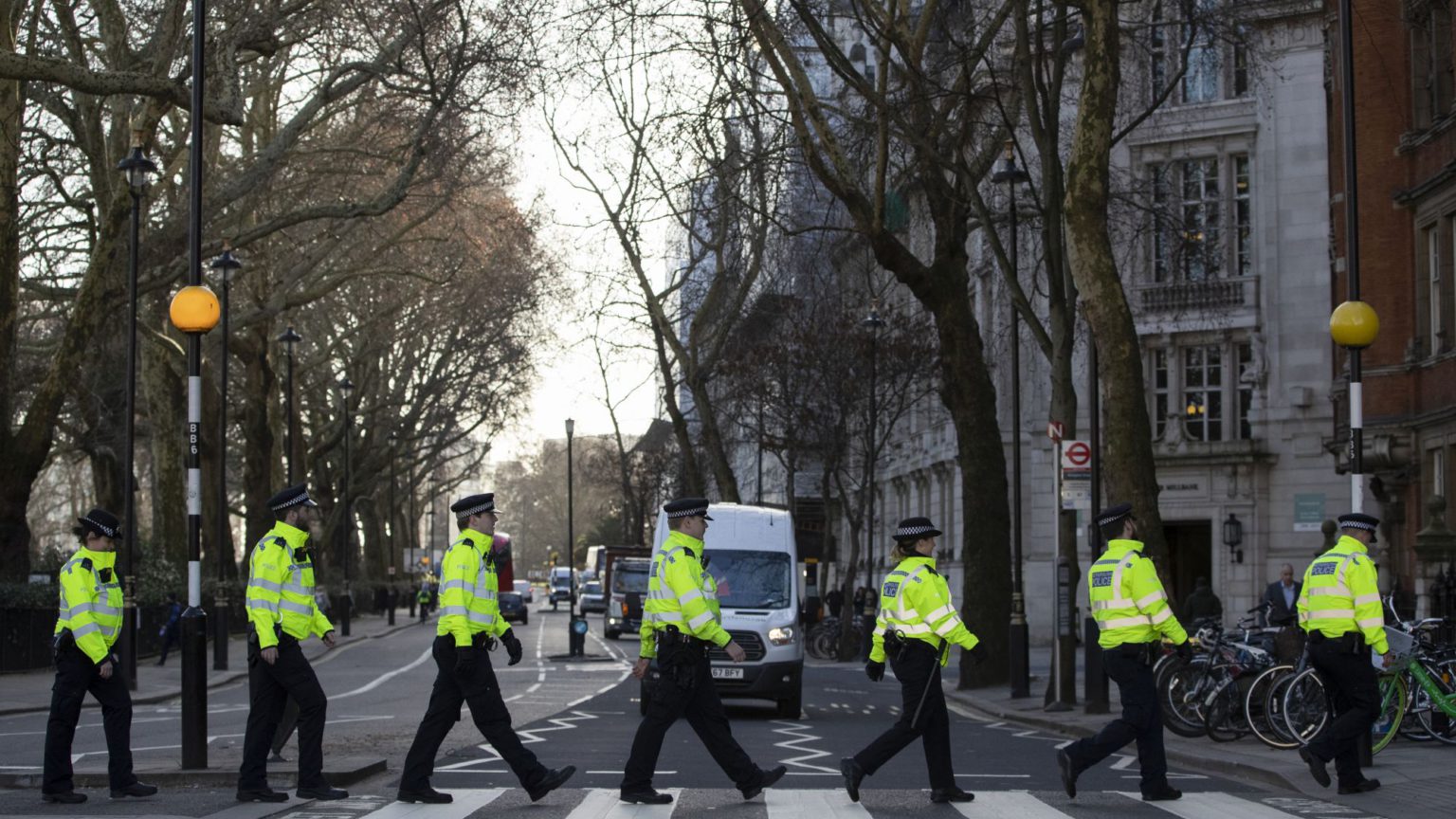 In November 2011, the Daily Mail published a correction in which it acknowledged its error in previously stating that Christmas was being renamed as 'Winterval' in some areas of the UK. As the paper now made clear, 'Winterval was the collective name for a season of public events, both religious and secular, which took place in Birmingham in 1997 and 1998'. In spite of the Daily Mail's apology, the misconception that Winterval had replaced Christmas persisted for many years in the right-wing tabloids. The fantasy of 'PC gone mad' was too appealing to dismiss.
The correction is quoted in Yasmin Alibhai-Brown's new book In Defence of Political Correctness. It is a debate that somehow never seems to advance, with both sides of the argument growing more and more entrenched. Alibhai-Brown's book takes the standard approach of those who have reservations about unfettered free speech, which is to merge the concept of a social contract with institutionally policed speech codes. According to this view, 'political correctness' is nothing more than a synonym for 'politeness'.
This gets to the heart of why this dispute is seemingly irreconcilable. Alibhai-Brown conflates the political correctness of the 1990s – the 'Winterval' era – with the creeping authoritarianism that we currently face. But although the latter has developed out of the former, it is by no means the same thing. This current phase is not 'political correctness', as once understood, and the confusion arises because we insist on using the same term. This enables PC advocates to elide important criticism of authoritarian speech-policing with Daily Express columnists who complain about 'PC gone mad' and 'snowflakes'.
The word 'correctness' connotes nicety, in the sense of both precision and politeness. But there is nothing remotely 'nice' about imposing criminal penalties for making offensive jokes, or destroying careers on the basis of a misjudged utterance. This kind of response is essentially dogmatic, insofar as it is based on principles that are not open to dispute. Quite how we got from one state of affairs to the other is a difficult question, but the truth is probably captured well enough by that old adage about the road to hell being paved with good intentions.
In any case, it is clear that the age of political correctness is over, and we are left struggling with its ugly offspring. It would be far more accurate to describe this phenomenon as 'political dogmatism', but such a cumbersome phrase is unlikely to catch on. That said, for the sake of sheer whimsy there is something attractive about the alphabetical progression from PC to PD.
At some point, no doubt, we will settle on a more appropriate term to describe the threat we now face to our fundamental liberties, but for the time being we should stop using the term 'political correctness'. It is as outdated as the arguments that Alibhai-Brown advances in its defence. From the outset, her book indulges in curious strawmen. She repeatedly invokes the publication of criminal material to make her point, as though restrictions against child pornography or violence are in any way connected to the issue of free speech. She claims that those who defend free speech 'tend to be white, middle-class, heterosexual and secure', while at the same time citing free-speech campaigners who do not fall into these categories. Worse still, she consistently intuits the motives of her detractors. As I have argued on spiked previously, this is the most common failing on the part of those who peddle identity politics and uphold the faith-based ideology of intersectional power structures.
Alibhai-Brown sees the PC debate as a 'confrontation between advocates of uninhibited communication and those who believe in self-restraint and fairness'. But the two positions are by no means mutually exclusive. Most of us who support free speech also support the idea of etiquette and the social contract. We simply do not believe that such parameters should be legally enforced by censorship or compelled speech diktats. She laments the passing of 'a civilised consensus about sensible, flexible limits' to what is 'acceptable in public discourse', even though such a consensus still exists. As individuals in a free society, we should all be at liberty to breach the etiquette of social norms without the threat of criminal prosecution, but that doesn't mean that we should expect such incivility to be deemed morally sound.
Like many of the more vocal identitarians of the left, Alibhai-Brown believes in the concept of 'verbal violence'. As she writes in her introduction: 'Words, I believe, hurt, wound, incapacitate and cause mental distress. Worse than all that, they intimidate and silence certain voices.' Nobody would deny that we all face social pressure to conform. But it is patronising in the extreme to assert that robust criticism, or even rudeness or ridicule, is tantamount to a form of censorship. I do not wish to be protected from the unreconstructed views of anti-gay activists who would condemn me for my sexual orientation. I would much rather be free to argue, mock, or ignore as I see fit.
Alibhai-Brown is right to point out that the PC movement of the 1990s did succeed in ensuring that 'truly obnoxious statements and behaviours have become unacceptable'. Few of us would wish to return to a time when racist and homophobic slurs would pass without comment or rebuke. One thinks of the Tory campaign in Smethwick in 1964, in which the MP Peter Griffiths was elected on the slogan: 'If you want a nigger for a neighbour, vote Labour.' As Edward Stourton shows in his book It's a PC World, the movement did achieve some genuinely progressive outcomes in terms of social consciousness.
This is why we need to draw a clear distinction between the PC era of the 1990s and the opposition to free speech that has since been enshrined in hate-speech laws, often now abused by the state to clamp down on distasteful jokes or unfashionable opinions. The mark of a liberal society is that it is able to reach a consensus regarding civility, without having recourse to criminalisation or mob pressure to enforce such terms. The belief of the social-justice activists – that all our problems will magically disappear once we outlaw certain points of view or words that cause offence – is a utopian delusion. The price we pay for living in a free society is that not everyone will agree to the generally agreed standards of decorum. We are all uncomfortable when malicious people speak their minds, but allowing them to do so also provides the free thinkers among us to articulate the heresies of today that will become the norms of tomorrow.
Andrew Doyle is a stand-up comedian and spiked columnist. He is also the co-founder of Comedy Unleashed, London's free-thinking comedy club.
The next Comedy Unleashed show will be on 12 March at the Backyard Club in Bethnal Green. The line-up includes Geoff Norcott, Jay Handley, Francis Foster and Rosie Wilby. Tickets are available here.
Picture by: Getty.
To enquire about republishing spiked's content, a right to reply or to request a correction, please contact the managing editor, Viv Regan.