Academics anonymous
Will the Journal of Controversial Ideas help or hinder the fight for academic freedom?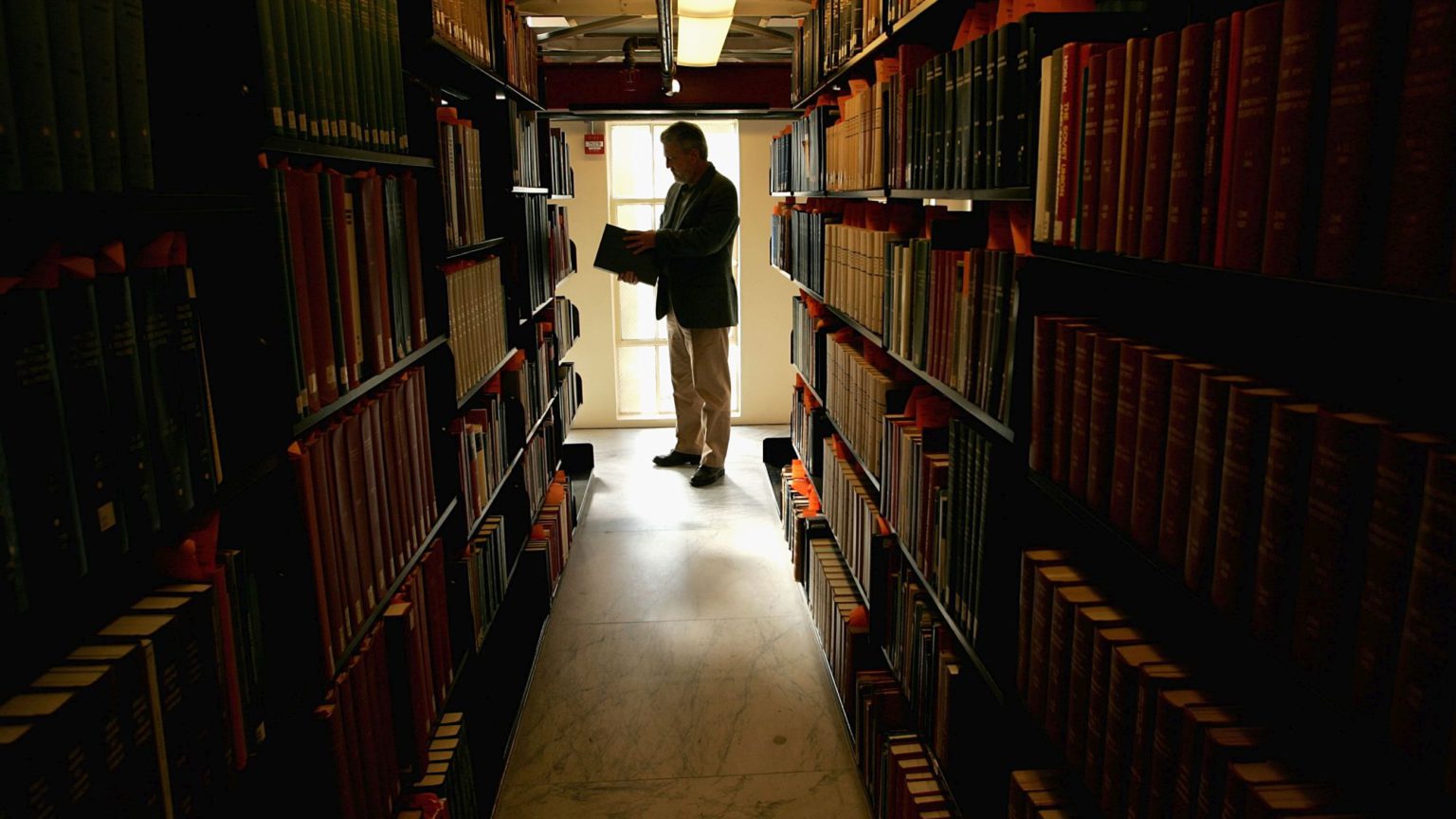 We have all become unpleasantly familiar with the frequent attacks on academic freedom and free speech on campus, ranging from social-media mobs, intent on ousting academics whose ideas they don't like, to real-life mobs, physically hounding professors. Students' unions, meanwhile, are forever banning and disinviting speakers they deem too controversial.
The Journal of Controversial Ideas – an academic journal that publishes anonymous articles on challenging topics – seems, then, to have arrived at the perfect time. I spoke to the three academics behind it – Peter Singer, Jeff McMahan and Francesca Minerva – to find out what they aim to achieve.
All three are critical of campus culture, but are keen not to overstate their case. I ask Singer if he thought there was anything inherent to modern campus culture that is stifling open discourse. He pushes back slightly. 'Stifling' is too strong a word, he says – 'restricting', 'limiting', or 'making life more difficult' are more appropriate. 'I think developments external to the university – social media, for example – have played an important role. But confused postmodern thinking about truth and objectivity has also contributed, and that has come from within the university.'
McMahan feels that he is able to speak freely on campus, but he can see that 'people are becoming inhibited'. 'There are repeat incidents of censorship' at Oxford, his own university, he says. He cites the recent case of Woman's Hour presenter Jenni Murray, who was forced to withdraw from a talk following accusations of transphobia. He tells me that he was himself shouted down at an event at the American University in Beirut because he is an adviser to Hebrew University in Israel.
You get the impression that they are reluctant to get dragged into the culture war, which is understandable. Indeed, their own experiences make clear that free speech is not a left/right issue, as it is often portrayed.
Singer and Minerva specialise in bioethics, an area of research that has come under vicious attack, particularly from Christian groups. Some journalists have dubbed Singer, a distinguished moral philosopher, 'the most dangerous man in the world', for arguing, among other things, that 'killing a newborn baby is never equivalent to killing a person'. He has faced protests in the US, Australia and Germany.
Similarly, in 2013, Minerva published an article in the Journal of Medical Ethics titled, 'After-birth abortion: why should the baby live?'. It was picked up by a few anti-abortion websites and generated an unexpected firestorm on social media. Minerva and the journal were subjected to a torrent of abuse, including death threats. 'The article was situated in a long debate in philosophy and ethics. It was misleadingly presented', she tells me.
Minerva believes that the furore affected her career, and she has been told in private that other academics have objected to working with her. She says that as a result of incidents like this, academics in her field have become more cautious and afraid. Younger academics, in particular, who are already working in an unstable job market, will inhibit themselves much more, she says. But then she adds an interesting clarification: 'I'm speaking about academics working within an academic context. I'm not sure it should extend to all people who wish to speak on campus. Perhaps there is a distinction to be made between the two?'
I'm not so sure. Academic freedom and free speech more broadly surely go hand in hand. In order for free inquiry to flourish on campus, there needs to be a very strong culture of open debate. This is why the University of Chicago has made a very firm and explicit commitment to both free expression and open inquiry. This seems to me to be the most effective way of protecting the careers of young academics.
This question of tactics and approach brings us to the distinctive feature of the Journal of Controversial Ideas – that it allows its authors to publish under pseudonyms. Does this risk harming the cause of free inquiry, by reinforcing the notion that some ideas are simply unsayable? 'On the contrary', says Singer: 'Having peer-reviewed articles published in a journal with high standards shows that controversial ideas are sayable, whether they carry the name of the author or not.' Minerva accepts that pseudonymous publishing is not ideal, but says that it is a necessary means to an end. Indeed, given the current constraints on academic discourse, it may be the only way to get people to publish their research and open up discussion on contentious topics.
Singer, McMahan and Minerva are currently focused on working out their funding model and assembling an editorial team. They plan to be highly selective, publishing just one edition per year. Minerva wants to create 'a global map of controversial ideas' from around the world: 'We have no political agenda. I am curious to see what type of articles we receive.'
Pseudonymous publishing may be less than ideal, but the Journal of Controversial Ideas is still an interesting and forward-thinking attempt to broaden academic debate, and challenge the culture of fear that hampers intellectual life in universities.
Candice Holdsworth is the founder and editor of Imagine Athena.
Picture by: Getty.
To enquire about republishing spiked's content, a right to reply or to request a correction, please contact the managing editor, Viv Regan.