Yes, Brexit will be difficult…
But that's why we must pursue it.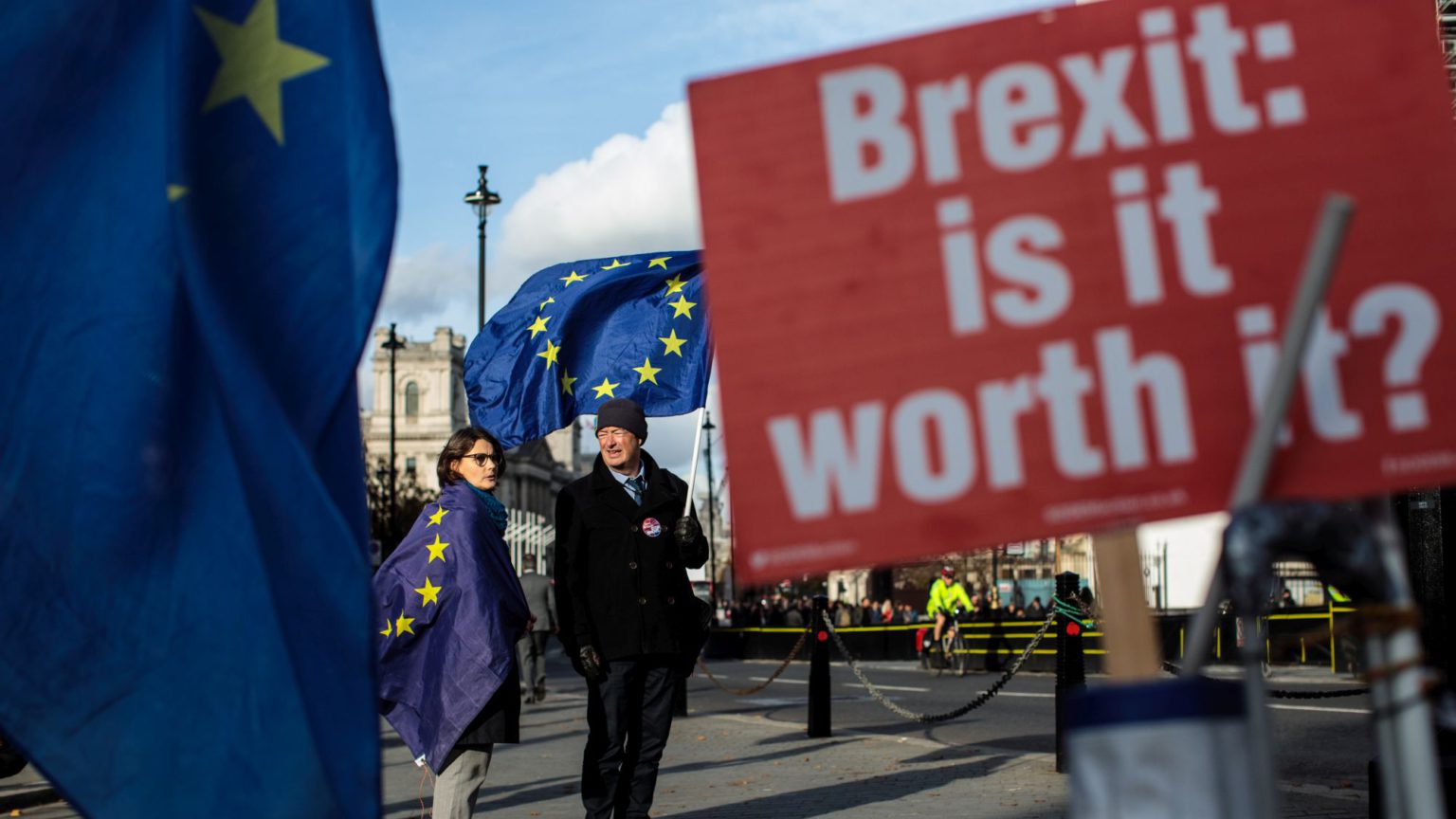 It is often argued by hardcore Remainers that leaving the European Union is 'too difficult', too much of a chore, causing too much upheaval. At their most intemperate and irrational, these Remainers maintain that to leave would cause starvation, food riots, drug shortages, while Northern Ireland would descend once more into violence.
Guy Verhofstadt, Brexit coordinator for the European Parliament, even said this week that Brexit campaigners could end up on the guillotine like the leaders of the French Revolution. We have become well-accustomed to such sanctimonious high drama.
I don't buy any of it. Sure, leaving was always going to involve overcoming problems. But if we hadn't had a government that dragged its heels, or a selfish Remainer class that has stifled the enactment of Brexit for two-and-a-half years, these problems would not now be presenting themselves.
Only a free-market fanatic or ideological Brexiteer believed the process would have been effortless. Most reasonable people who voted Leave assumed that leaving the EU would be akin to moving house. For the first year or two it would be quite painful, disruptive, or even traumatic, but in the long term it would be to our benefit. This is how pragmatic people think.
But the problem with the unbending Remainer class is that it doesn't think in the long-term. Hailing mostly from the business or wealthy class, they are unable to think beyond the short term or medium term when it comes to future risks. Business historically hates risk and uncertainty. Better to hobble along, cross one's fingers, and pray it all works out.
Being generally richer than Brexiteers, Remainers have more to lose. This is why they are more susceptible and credulous when it comes to scare stories. On account of their myopia, or state of denial, they are unable to accept that one day the EU will disintegrate in disarray. Twenty-eight people having a joint bank account was always going to end in tears. How calamitous or violent this disintegration will be is anyone's guess. If it comes to that scenario, let's hope it resembles more Czechoslovakia's and less Yugoslavia's. In any case, we've seen the signs of this dissolution already in Britain, France, Italy and Hungary.
It's irrelevant if something is difficult. The status quo dictates that we have to do it. The 'too difficult' line is feeble and defeatist. Preserving sovereignty and democracy is now our priority. Britain not surrendering in 1940 was difficult, but it was the right and difficult thing to do. Firefighters ascending the World Trade Center in 2001 had a necessary task on their hands.
An acceptance that something is 'too difficult' would have meant America would never have been discovered. Human beings would have never walked on the Moon. We would have no difficult, life-saving operations in hospitals if we were so universally risk-averse.
If leaving can be done, it can be done. It just needs the will and determination (no one in Europe wants unnecessary trade disruption). As John F Kennedy put it in 1962: 'We choose to go to the Moon in this decade and do the other things, not because they are easy, but because they are hard.'
---
Advertising diversity
Have you noticed that white men are disappearing? No, I don't mean literally. I mean disappearing from television advertisements. It is a process that has been going on for years, and today you can now turn on the television and see adverts from Samsung, Sainsbury's, the NHS, the Royal Airforce or the Army where white men are either rendered peripheral or non-existent. An increasingly common template now is to have a couple consisting of a white woman and a black man.
The reasons for this are easy to guess. For years the advertising industry was been accused of under-representing ethnic minorities, on the belief that 'black people don't sell'. But in this decade the advertisers woke up to the fact that there's no truth in this. The industry realised that to have more ethnic minorities and fewer white males – the only demographic it is perfectly acceptable to slander with impunity – was good for one's image as a 21st-century, woke liberal outfit.
A survey of 500 companies in August 2017 by Shutterstock showed that advertisers were 'so worried about being accused of racism or homophobia' that they were shying away from using images of white people and straight couples. According to the survey, a third of advertisers questioned said they had used fewer white models and heterosexuals over the past year, and that they were taking this approach to 'prevent perceived discrimination'. Diversity? Kerrching!
This was why the notorious Gillette advert from last month generated such outrage. White males are sick of being denigrated on account of their skin colour and sex. To add insult to injury, all the sexist men in that advert were white, and all the caring men telling them to behave correctly were ethnic-minority.
It is right that a multiracial society should have a multiracial cast in its adverts. But it has become woefully disproportionate. The advertisers are overcompensating. Blameless white males are now maligned or rendered invisible as a matter of routine. We're sick of it.
---
'Time To Go'
Venezuela Times, 15 February 2019
The best outcome for the European Union, in its ongoing travails this year, is that those who have been taking to the streets should have their wishes respected.
The EU is a failed state that is no longer fit for purpose. There have been tumultuous scenes on the streets of France. Sweden is in chaos. Italy is in turmoil. The far right is on the rise in Germany and Hungary. We have seen police brutality in Paris and the Catalan region of Spain.
The EU is patently in crisis. Many EU economies threaten to dip into negative growth, as unemployment remains stubbornly high. The manufacturing sector is already contracting in many EU nations. Even the Italian current-affairs magazine Panorama could proclaim on its front cover this week 'the twilight of Germany'.
Cosmetic reforms are not enough, though. The EU is beset by structural deformities. There is systemic corruption, and it is riddled with crony capitalism. There is a grave democratic deficit. Consider: the EU has an eye-watering five presidents and 28 commissioners, none of whom is elected.
Such unaccountable autocracy cannot continue. It is time for regime change. It is time the EU joined the modern table of civilised nations. This is the 21st century, after all.
To enquire about republishing spiked's content, a right to reply or to request a correction, please contact the managing editor, Viv Regan.