Gordon Banks: working-class hero
The legends of 1966 were treated like serfs in shorts.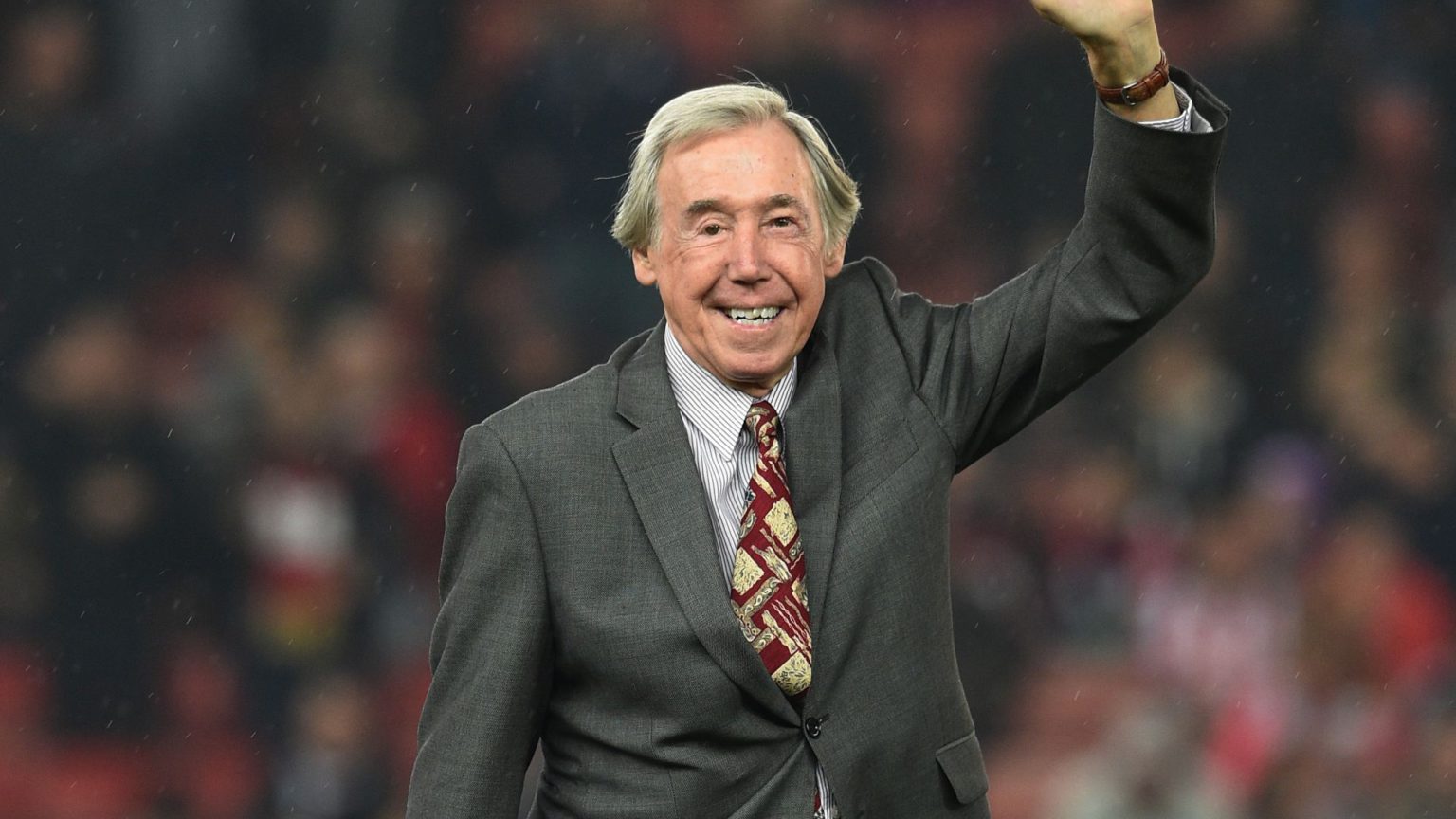 The sad death of Gordon Banks, England's World Cup-winning goalkeeper, has understandably prompted a wave of national football nostalgia. For those of us of a certain age (the World Cup final of 30 July 1966 is my earliest memory with a definite date attached), he will always be a hero, the golden-shirted goalie immortalised in the headline 'As safe as the Banks of England'.
Banks was one of three genuine world-class players in the England team that won the World Cup at Wembley that summer, along with captain Bobby Moore and Bobby Charlton. (The fourth world-class Englishman, Jimmy Greaves, was left out of the final 11, and there were no substitutes in 1966.) Banks should have played in a second World Cup final in Mexico 1970 – where he made that impossible save from Pele's header in a group-stage match. But Gordon missed the quarter-final against West Germany due to food poisoning (some of us old football conspiracists still suspect he was got at), and England blew a two-goal lead to lose 3-2, partly thanks to the efforts of his replacement in goal, Peter Bonetti.
Amid all the tributes, let's just be sure we're getting teary-eyed about the right memories of 1966 and all that. Since he died aged 81, many have emphasised what a decent, humble person Banks always remained despite his fame. 'A legend and a gentleman', as one obit rightly summed him up.
A clear if unspoken contrast is being drawn between the decent Banks generation and the overpaid, overpampered flash young gits who pass for footballers today. It has not gone unnoticed that Banks died in the same week that an unexceptional Arsenal midfielder, Aaron Ramsey, signed for Italian champions Juventus in a deal reportedly worth £400,000 a week – yes, that's over £20million a year. Banks had to sell his World Cup medal years ago, to help his children afford deposits on their homes.
The real contrast here, however, is not between the character of the generations, but the times in which these footballers lived and played. Banks and his team-mates were the last generation of working-class footballers who could still be treated like serfs in shorts.
When he started his part-time professional career at Chesterfield in 1953, having originally left school at 15 to work filling sacks with coal, he was paid £3 a week. Even when he signed for First Division Leicester City in 1959, Banks' wages were only £15 a week. At that time the football authorities enforced a maximum weekly wage for all players of £20, to ensure their bonded serfs did not get ideas above their station. The maximum wage was only abolished in 1961, after the footballers' union threatened national strike action.
Banks and his contemporaries were down-to-earth working-class heroes, with whom fans could truly empathise, because of their material circumstances as much as their characters. The world was clearly changing in the swinging London of 1966. Yet even when they won the World Cup that summer and became England legends, the players / tradesmen were patronised and patted on the head by the blazers of the Football Association hierarchy; begrudgingly given bonuses of £1,000 each (just under £20,000 at today's prices) and treated to a quick celebration dinner in a hotel to which their wives were not invited. Banks later recalled that 'We had a suit for the World Cup final and when we won they gave us the coat to keep'. The fate of the trousers is not recorded.
By then, the incomparable George Best was already becoming Britain's first pop-star footballer, paving the way for the celebrity and wealth that attaches itself to even ordinary players today. But the boys of '66 saw few of the benefits.
Banks was forced to retire from football in 1973, after losing an eye in a car crash. He was not the only ex-England star to reflect that the FA had 'done nothing' for the World Cup winners. There might be a statue of Bobby Moore outside the new Wembley Stadium today, but when he died of cancer in February 1993, the titan Moore was almost forgotten, and was so hard up that he was still working as a radio commentator on a winter night at the old Wembley a week before his death. Geoff Hurst, the hat-trick hero of the final, is now a Sir, but when he stopped playing, the future football knight sold insurance to make ends meet. In the Seventies I recall Banks the legend turning up to open a sports shop in Woking, where I went to school.
Football is one area in life where I think a bit of nostalgia is all right, even though it risks becoming a 'small boys, jumpers for goalposts' caricature. But let's not get too misty-eyed about the good old days when footballers were expected to go humbly cap-in-hand and be grateful for what they got – or hold it against today's working-class players that they can earn more than £20 a week and spend it as they see fit.
Gordon Banks should be remembered as an all-time great who pulled himself up by his footballing bootstraps and did much to invent the modern goalkeeper, from positional play to commanding his area; a true goalkeeping giant even if, at under six feet tall, he would probably not have got a game among today's soccer colossuses.
Last word to Pele, who remembers how he was certain he had scored that day in Mexico in 1970. 'But then this man, Banks, appeared in my sight, like a kind of blue phantom… He came from nowhere and he did something I didn't feel was possible. He pushed my header, somehow, up and over. And I couldn't believe what I saw. Even now when I watch it, I can't believe it.'
Mick Hume is spiked's editor-at-large. His latest book, Revolting! How the Establishment is Undermining Democracy – and what they're afraid of, is published by William Collins.
To enquire about republishing spiked's content, a right to reply or to request a correction, please contact the managing editor, Viv Regan.