The curious conservatism of Roma
The Oscars favourite is warmly nostalgic for the old class certainties.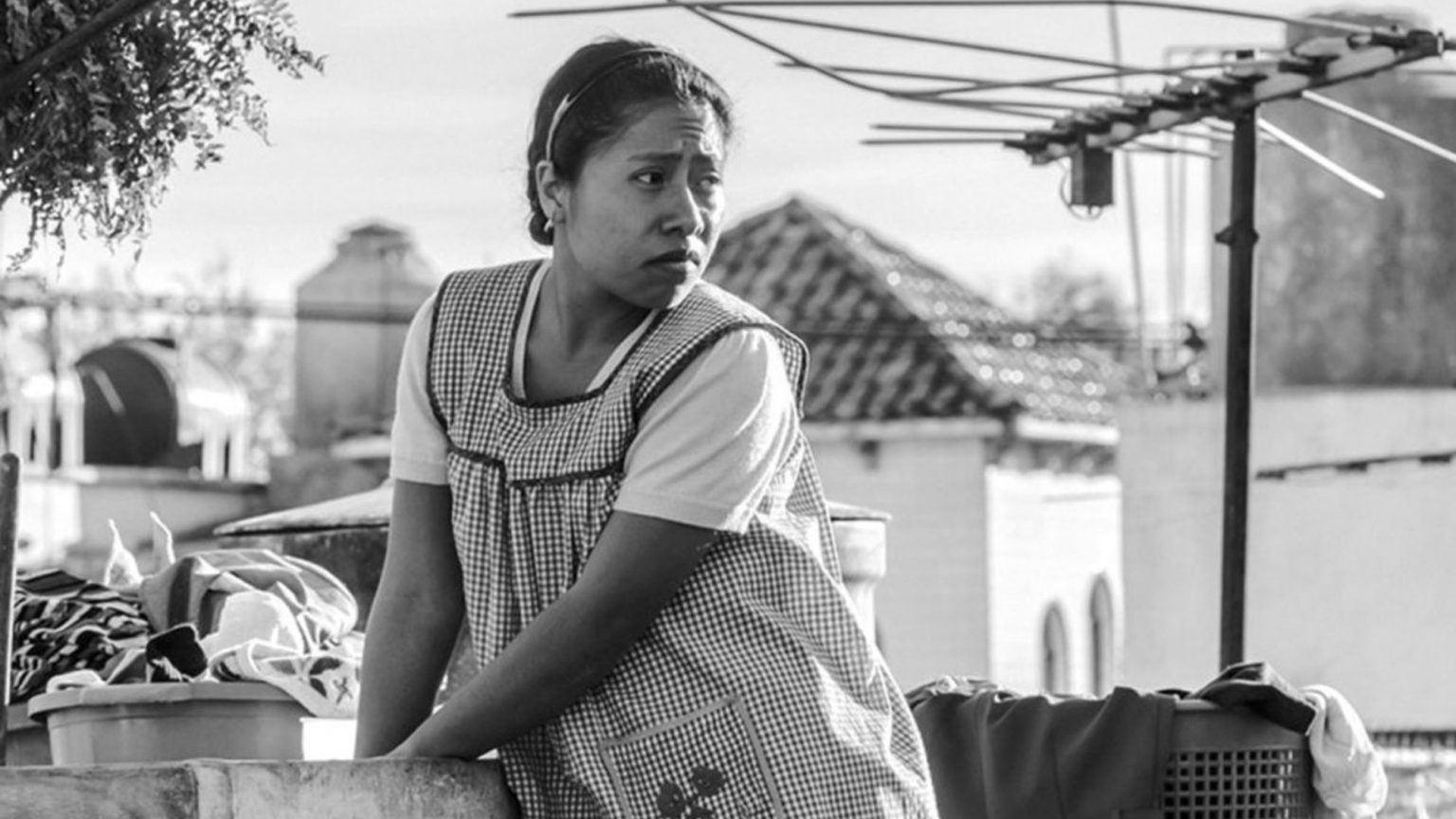 That Roma – a black-and-white foreign-language film, featuring no stars, and released straight to Netflix – has been nominated for Best Picture at the Oscars suggests this is a pretty progressive moment for film. But despite the gorgeous cinematography of Mexican director Alfonso Cuarón's latest, there is a deep conservatism that lurks beneath its surface.
Cuarón is perhaps the greatest talent to emerge from the New Mexican Cinema, the Mexican film movement that started in the 1990s, which also introduced Alejandro González Iñárritu and Guillermo del Toro to international audiences. The trio, who have been somewhat crassly dubbed the 'Three Amigos' by the press, each made distinctive films in Mexico before finding even greater success in Hollywood.
Over the past few years, at the very same time that the press and social media were denouncing the Oscars for being too white, each of these three Latino directors won awards for Best Director and Best Film.
Cuarón is the least pretentious, most entertaining and most original of the Three Amigos. His love of long takes follows him into every genre he works in. There is his highly explicit coming-of-age movie, Y Tu Mamá También; his dystopian action movie, Children of Men; and his sci-fi survival flick, Gravity. Each of these superb genre films features a scene of pleasant quietness that suddenly erupts into intense drama, all contained in one fluid shot.
After 2013's Gravity grossed $723.2million at the box office, Cuarón had the clout to return to Mexico and to arthouse cinema, to tell a more personal story with Roma. His curious bedfellow in this enterprise is Netflix.
Success at the Oscars is a key part of Netflix's strategy for gaining more subscribers. It spent upwards of $25million on its movie-awards campaign this year, before the Oscar nominations were even announced. Netflix already has a reputation for producing quality television. Roma winning big at the Oscars would bestow a huge amount of legitimacy on its in-house film productions, too.
Set in Mexico City in 1970, the film tells the story of Cleo, an indigenous Mexican, played by Yalitza Aparicio in her debut role. Cleo works as a maid for an upper-middle-class family, led by the family's mother, Sofía, played by Marina de Tavira.
The story is highly autobiographical. The character of Cleo is inspired by a maid who worked for Cuarón's family when he was a child, living in the Roma district of Mexico City. He has recreated his memories with obsessive detail here, even putting authentic items from his childhood into drawers that are never opened on screen. The film was shot in a house across the street from Cuarón's actual childhood home.
Some critics say the film's class commentary is subtle. But I would say it is non-existent. The film paints a pleasing portrait of a servile ethnic-minority woman working for an upper-middle-class family. Cleo's defining quality is how well she serves her bourgeois masters. The film has no interest in the problems of her poverty or her indigenous origins. We gain very little psychological insight into her and there is no character development. She is portrayed as little more than 'the help'. In fact, the film feels warmly nostalgic for the master-servant relationship, in a way reminiscent of Driving Miss Daisy.
The film's high emotional points do not come from a well-told story, but via intrusions into the plot that are designed to evoke sympathy. In one sequence, the main characters witness the Corpus Christi massacre – a massacre of student protesters during Mexico's Dirty War. It is depicted in a classic Cuarón long take: the banality of a shopping scene is interrupted by the slaughter, which the characters see out of their window. But this horrific event has no real relevance to the plot. The characters barely react to it and it is never mentioned again.
Cuarón obviously intends to place Roma within the pantheon of neorealist cinema, a film movement which began in postwar Italy. Neorealist films sought to tell the stories of working-class people contending with the harsh realities of everyday life. And Roma shares the style of the neorealist classics, with its black-and-white cinematography and use of unknown actors. But while the composition of Cuarón's cinematography is exquisite, his gaze feels detached and distant.
His position comes off as one of privilege rather than solidarity.
Christian Butler is a reviewer for spiked. Follow him on Twitter: @CPAButler
Watch the trailer for Roma below:

To enquire about republishing spiked's content, a right to reply or to request a correction, please contact the managing editor, Viv Regan.