Serhiy Zhadan: Ukraine's magical realist
Mesopotamia showcases a genuine literary talent.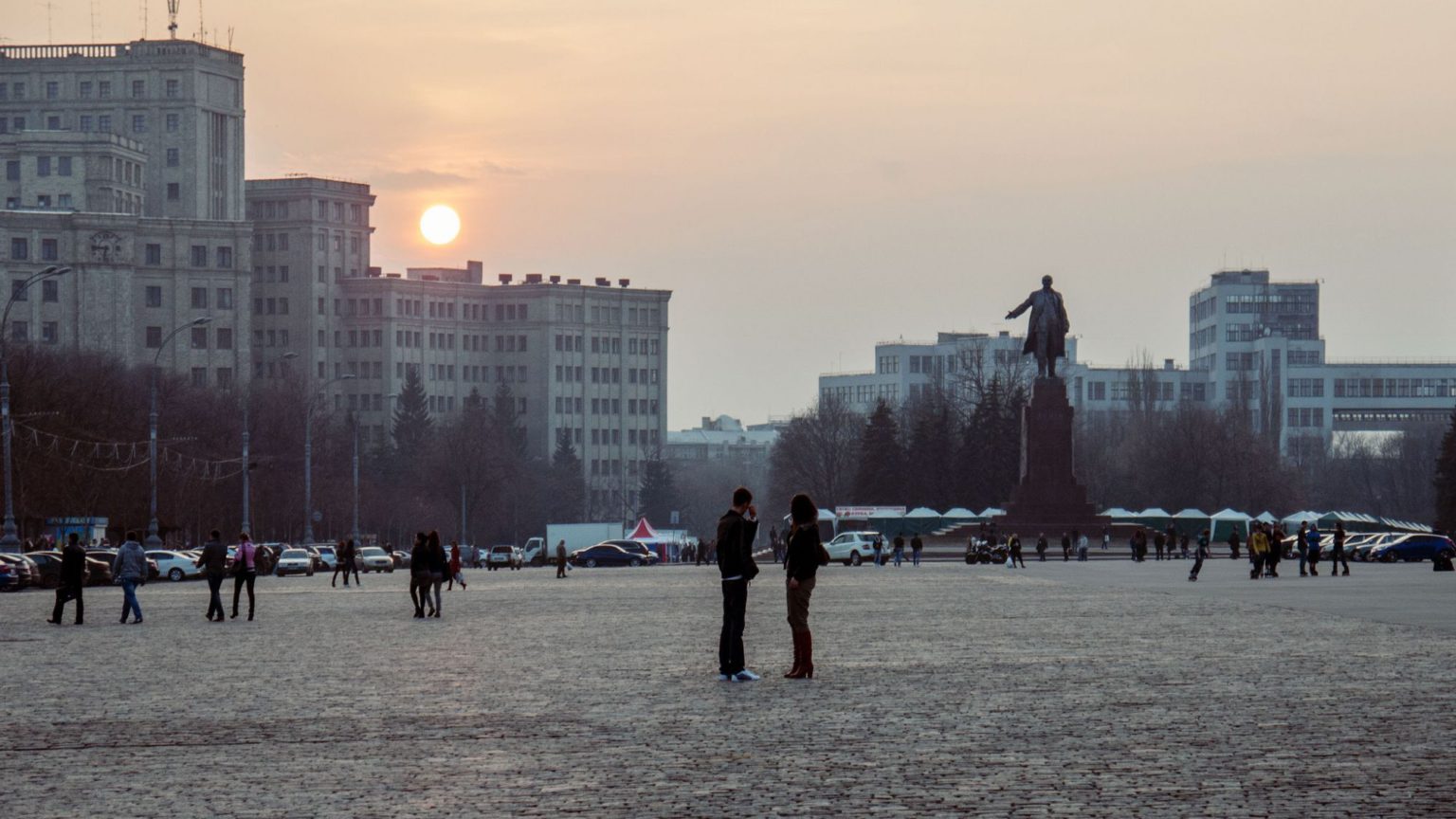 Ukrainian literature remains something of a blackbox for Western readers. Which is why the appearance in English of Mesopotamia by Ukrainian literary rock star and one-time Euromaidan activist, Serhiy Zhadan, is so welcome, showing us that contemporary Ukraine provides a rich seam for novelists to mine.
Mesopotamia is a collection of loosely connected short stories and poems set in Kharkiv, a predominantly Russian-speaking city in Eastern Ukraine. Despite Zhadan's involvement in the Euromaidan protests, there is little politics on show here. Instead, Zhadan is interested in laying bare the soul of his city, which, like Ukraine itself, sits on a borderland between East and West, Russia and Europe.
Zhadan's Kharkiv, re-made as Mesopotamia, is a place of ancient, almost mythical power, where the old persists amid the new:
'Trucks rolled out of the night… Some of the tankers had fresh milk sloshing around in their innards, some had stolen oil, some hid slaves being transported from market to market, singing their sorrowful songs, wondering who would buy them and where they would ultimately end up… Beyond the airport began the lines of bread factories and meat-packing plants that woke up in the dark to feed the residents of the city, followed by the gallows where they would hang local witches…'
This slip into an almost magical-realist register, with factories waking, and witches being hung, is as close as Zhadan comes to political commentary. Yet if magical realism was (in part, at least) a strategy designed to dream up political alternatives, Mesopotamia is more concerned with demonstrating the strange, dream-like quality of a world without alternatives. It is as if he is seeking to enchant the dreary post-Soviet world, bringing a wealth of simile and metaphor to bear on the everyday. A plate is 'held under his arm like a fallen halo'; a woman's hair in a bun 'looked like an array of vegetables a chef had selected with exacting skill for the soup of the day'; and then there's this memorable account of someone blind-drunk confronting a kitchen:
'I could easily distinguish the smells of cinnamon and cloves, the hot aroma of curry, the piercing scent of black pepper, the overpowering presence of garlic and lemons, the dark spirit of chopped meat, the bright juice of sliced vegetables, the briskness of ice, and the weightlessness of flour, the bitterness, resignation, and irrevocability of steak, the ghostliness of vinegar, the daydreams of soy, and the delirium of tomato sauce.'
What lends Mesopotamia this almost magical, enchanting quality is his characters irrepressible desire to live, feel and love. Amid the ruin and decay of modern Kharkiv, they refuse to give in. They march, fight and, above all, love. As one of the characters reflects:
'Spreading love is [men and women's] vocation; the gods have opened the heart of each of them, making way for both love and hate, setting them up for endless joy and suffering, so all they can do is love and hope, believe and lose faith, wait and never retreat, express their gratitude and profess their views, lose everything they've accumulated and start anew, hoping this time around love won't betray them, that death will retreat.'
In Zhadan's focus on the dance of the sexes, male characters dominate – each chapter is named after one. But his female characters are just as vividly drawn. They are also, almost without exception, strong, defiant and singular. One description is typical: 'She was resilient enough to never go running back to [men] and smart enough not to forget them forever, hiding some memento of each and every one of them under her skin – their brimming faith in themselves, their impetuosity, weakness, and unreliability, their caution, fickleness and piety, their susceptibility to new love.'
For Zhadan, the sexes exist for each other, to draw love out of one another:
'[Our Ukrainian women] grow up to love… Our men know this, so they prepare to take on women whose tenderness is inexhaustible and whose passion is unmanageable. There's so much love where I live. The men see no point in leaving their women, because they'll fall in love with them sooner or later anyway, so why bother?'
Indeed, the imperative to realise one's love and desire for another is a key theme of Mesopotamia. In one particularly memorable passage, a group of mobsters known as the 'tax collectors' announce their amorous mission: 'We don't just collect money and other valuables… We collect all this city's unpaid love, every morsel of it, every last gasp of love.' To love and be loved is portrayed as citizen's public duty:
'All of us in this city are essentially love collectors. We collect it… because there simply can't be unpaid love, love bottled up inside, because all that love belongs to the city, because the city is held up by that love, filled with it, like streets soaked with rain in the spring, warmed by it, like homes heated by coal in the winter. The city would die of cold and thirst without it.'
Perhaps that is Zhadan's greatest achievement. Transforming Kharkiv into Mesopotamia, he renders it as a place of irrepressible life and inexhaustible love. And, in doing so, he urges us out and into the world, to be with and for each other. His Ukraine is a republic of love.
Jacob Reynolds is a writer based in London.
Mesopotamia, by Serhiy Zhadan, is published by Yale University Press. (Buy this book from Amazon(UK).)
To enquire about republishing spiked's content, a right to reply or to request a correction, please contact the managing editor, Viv Regan.