'White guilt is failing black kids'
Katharine Birbalsingh on race in education and the knife-crime debate.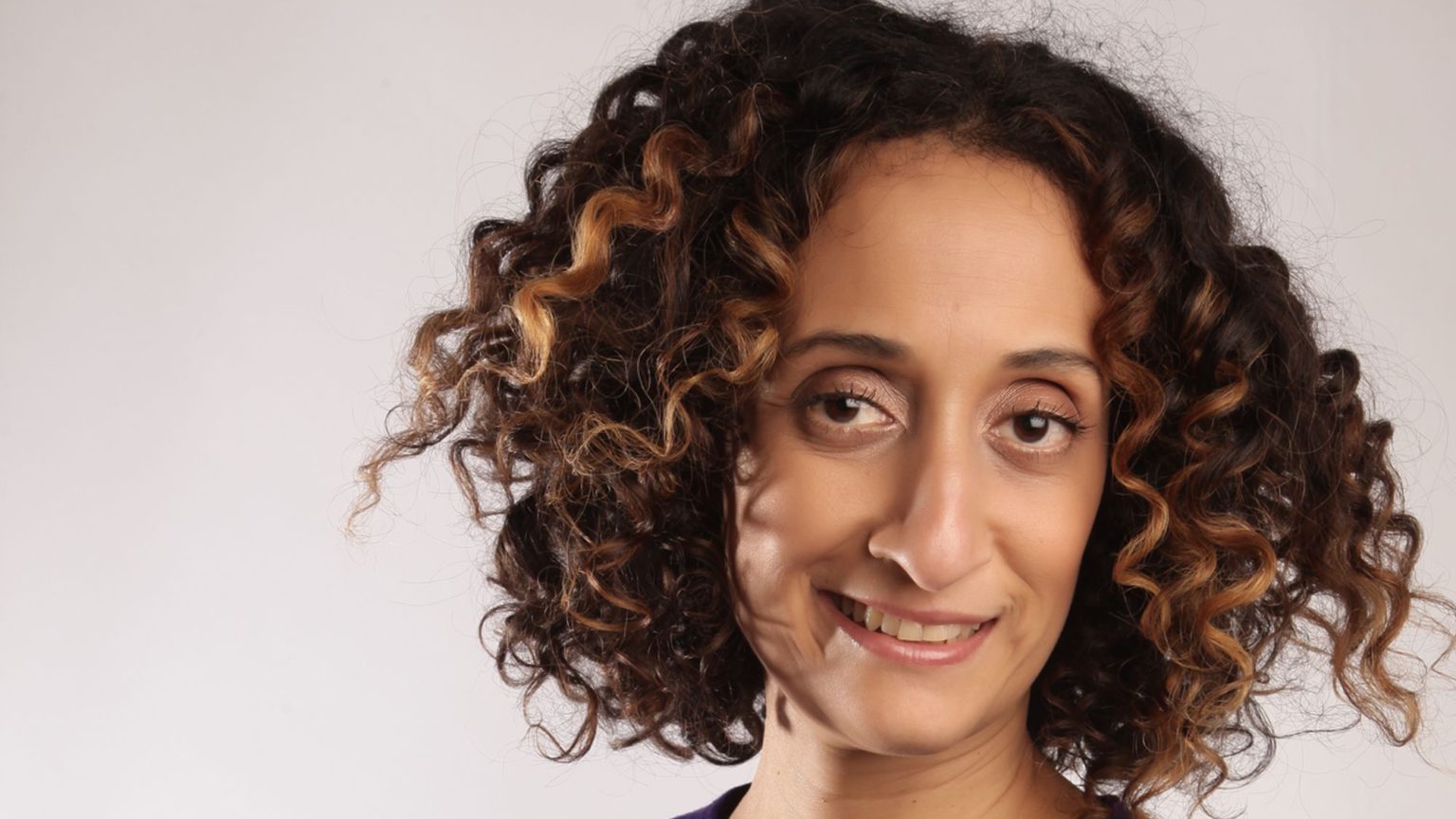 A school in Newham, London's poorest borough, recently revealed that 41 of its pupils had been given offers to study at Oxford or Cambridge – nearly all of the pupils are ethnic minorities and half of them are on free school meals. Around the same time, a teenager was charged with the murder of 14-year-old Jaden Moodie. While the first story illustrated the potential of inner-city children to reach immense heights, the other was a stark reminder of the challenging environment many grow up in.
It is increasingly difficult to have free and frank conversations on these issues. Last weekend, Sunday Times columnist Rod Liddle was branded a 'national disgrace' after he suggested that absent fathers were to blame for rising knife crime. spiked caught up with Katharine Birbalsingh, headmistress of the Michaela Community School, a free school in Wembley Park, to get her views on race in education and the causes of knife crime.
spiked: What do you make of the claim that Oxbridge is racist?
Katharine Birbalsingh: When it comes to Oxbridge offers, recently we've seen a number of black children getting into Oxford and Cambridge from new academies and free schools. Brampton Manor, London Academy of Excellence and Harris Westminster, for example, have all been in the press getting a number of black children into Oxbridge.
There are a number of factors behind their success. They have excellent teachers and excellent leadership. Also, they're sixth-form colleges so they can be selective. Because they're selective they can get all these very high-achieving people into one place. These colleges can make up very quickly for what might have been lacking in their students' secondary education. And then they get their kids into Oxbridge.
Sadly, there has been a narrative that says Oxbridge is racist when it's precisely the opposite. Oxbridge want to bend over backwards to get black kids in. The statistics show that 1.9 per cent of Oxbridge is black, but black people make up three per cent of the general population. People see this discrepancy and put it down to racism.
What is not considered is that black kids often apply for the oversubscribed courses like law and medicine. Because those courses are so popular, you're less likely to get in than if you applied for chemistry. What's more, many able black kids just don't apply in the first place.
The key problem is that instead of addressing the ills of the education system, which is letting kids down, we shout at Oxbridge. But what can Oxbridge do? They cannot and should not lower their standards.
spiked: How does this narrative of racism affect schooling?
Birbalsingh: There is a lot of white guilt in the school system (if not necessarily in individual teachers). The powers-that-be look at statistics and jump to conclusions. When there are more black boys in detention at a school, it is interpreted as a sign of racism. But maybe those boys deserved that detention? And if they don't have any discipline they could spin out of control, they could fail their GCSEs and then they're not going to be contenders for Oxbridge. All these things are connected.
There is far too much defeatism in the education system. Whole communities are tarred as underachievers. Of course, it is not just black kids this affects. The white working class are treated similarly, especially outside of London. There's this expectation that they can't achieve and that's just the way it is. I'm always baffled, whether we're talking about black children or white children, that people can't see that they are just children. It doesn't matter what colour they are.
The people pushing the racism discourse don't mean any harm, but they don't realise how harmful it is for black kids to be constantly told 'the world is racist, you're never going to get ahead'. It gives children an excuse. One of the big things we pride ourselves on at Michaela is there are no excuses. We won't let any children go around saying, 'I'm a black boy from an estate with a single mum so I couldn't possibly achieve'. The schools that have got all these children into Oxbridge show that if you look that nonsense in the eye, and insist that children can achieve when they are put in the right environment, then the sky is the limit.
spiked: What else is holding inner-city kids back?
Birbalsingh: I rail against social media a lot because it's so destructive for inner-city kids. It is usually right-wingers or libertarians who attack me for saying this. They think that if you have good parents, they can stop you from being on social media all the time. But if your mum has two jobs, or has five children or there is no father around – it's all well and good saying they should be around, but they are not – they can't.
Because it's normal now for everyone to have a phone, most kids get given a smartphone at 11 years old. But there's so much bullying on social media and kids are often in contact with people older than them, sometimes with grown men who are trying to get them into gangs.
These children have absolute freedom to do whatever they want online, that's where they meet undesirables that take them down the wrong path. Some people say kids have a right to have a phone. But they are on their phones, not doing homework, or they are on them until 2am. There is very little recognition from anyone in authority about what effect this is having on kids.
spiked: Why else do kids join gangs?
Birbalsingh: One reason kids join gangs is that they want to belong, they want to feel part of a family. This is where the question of absent fathers is relevant. But there are more levels of family you can find in society. There's your inner-family of your mum and dad, but there's also the family of your community and your school. And if your school is chaotic and doesn't give you a sense of belonging, then you're not part of that family, either. Then there's the biggest family of all: your country.
But inner-city kids are denied access to all of these levels of family: their fathers aren't there, the school is in chaos, their community is in chaos. And when it comes to their country, many people tell them their country is hostile to them or that they're not really British, but they are as British as any white child.
spiked: The columnist Rod Liddle found himself in hot water for linking knife crime to absent fathers. Is there a taboo around this subject?
Birbalsingh: Yes. Nobody's allowed to talk about knife crime. When Rod Liddle says what he says, you can disagree with him – I disagree, I think there are a whole host of factors at play. But I know that he and I could have a conversation about it and it would be interesting. However, there are a whole load of people who just want to shut these conversations down. It means that we never get to talk about the issues. And then who suffers in the end? The young black men killing each other.
This is my world. I see it first hand. And I know I've had thousands of conversations over my career with these kids. And what's really sad is most people commenting on this issue have no clue – they lead middle-class lives and are very detached.
For me, the best thing that we can do for all of our inner-city kids, whether black or white, is get them off social media. It exacerbates all their problems. It reduces the size of their world. Inner-city kids have always stayed within their postcodes, but now they won't even play a game of football. They're in a world that is so destructive, instead. Just around the corner from my school, a kid was knifed to death. Why? Because he put out a video on YouTube dissing another south London gang, who then killed him. It wouldn't have happened without social media.
spiked: How can the obstacles faced by inner-city kids be overcome?
Birbalsingh: There's no question that children at a school like mine will have a tougher time than the boys at Eton. But if all they see and talk about is the obstacles, then they will definitely fail. But if you pick yourself up and keep on going, you'll make something of yourself. You have to ignore the noise that comes from well-meaning people, ignore the barriers and plough on ahead.
Katharine Birbalsingh was talking to Fraser Myers.
To enquire about republishing spiked's content, a right to reply or to request a correction, please contact the managing editor, Viv Regan.