The Isle of Man's pro-choice revolution
If we trust women, we must decriminalise abortion in full.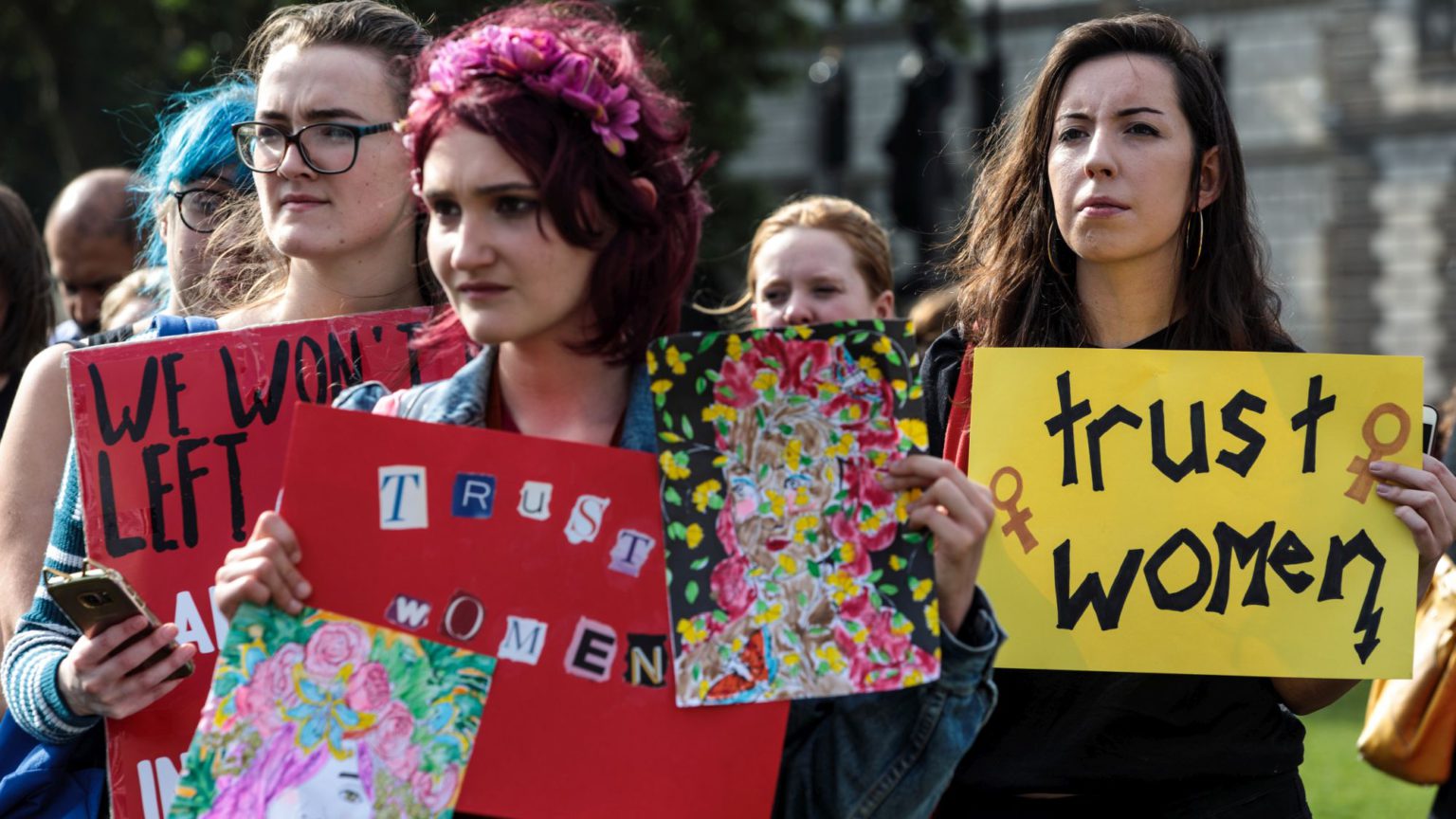 Though it has a population of just over 85,000 people, the Isle of Man has this week passed one of the most progressive reforms to abortion law in Europe. The Abortion Reform Bill, passed unanimously in the House of Keys (the Isle of Man's lower house), has decriminalised abortion on the island.
Previously, under the 1995 Termination of Pregnancy Act, abortion was only allowed on the Isle of Man in certain circumstances, like justifiable mental-health concerns or in cases of rape. As Dr Alex Allinson (also a member of the House of Keys) told the BBC, the new reforms mean that abortion has been taken 'out of the realm of the criminal-justice system', and have made it 'strictly a healthcare issue'. In practice, this means that women will be able to access abortion services on the NHS, without having to provide justification, for up to 14 weeks, and in certain circumstances, between 15 and 23 weeks. Abortions after 24 weeks will be permitted if the woman's life is endangered, or if the fetus is severely impaired or would not survive after birth.
This is inspirational news for anyone who is pro-choice, especially as abortion is still technically illegal in the UK. Under the Offences Against the Person Act 1861, it is a crime for a woman to 'procure her own miscarriage'. The Abortion Act 1967 provides a workaround to this Victorian law by allowing doctors to perform abortions, under certain conditions, without fear of prosecution. But women are still prohibited, by law, from making free choices about their own bodies.
One of the most exciting things about the Abortion Reform Bill on the Isle of Man is its stipulation that women who are up to 14 weeks pregnant can be prescribed abortion pills by a midwife or even a pharmacist – not just a doctor. This is a crucial step forward. Most abortions up to 14 weeks are carried out with pills nowadays. But in Britain, women are forced to attend a clinic to take them, which means they run the risk of miscarrying on their way home. But there is no medical reason for this. Women should be allowed to take the medication at home, in much the same way we take our antibiotics on the sofa under a duvet, rather than in a cold doctor's office.
Another important aspect of the Isle of Man's new law is that does not require women who are up to 14 weeks pregnant to justify why they need an abortion. This is a vital assertion of women's capacity to make their own decisions about their own lives. In Britain, it is still medical professionals who have to make the final decision.
One of the less scrutinised parts of the UK's 1967 Abortion Act is that it requires women to prove to two doctors that they are at risk from 'grave permanent injury to [their] physical or mental health' in order to have an abortion. Today, most doctors understand that this is not a medical necessity and will make it easy for women to access the services they need. But it wasn't always this way. Many women in their 40s and 50s will remember the often judgemental and sexist treatment they received from doctors who expected women to beg for permission to have an abortion.
The reforms on the Isle of Man arrive at a time when women across Europe are forcing lawmakers and politicians to wake up to the reality of our needs. Last year, the Republic of Ireland voted to repeal the Eighth Amendment to its constitution, overturning a decades-old reactionary law prohibiting abortion (even in cases of rape, incest and fetal abnormality). Pro-abortion protests in Northern Ireland would suggest that progressive reform isn't far off there, either.
But why not go further? Abortion should be made accessible to women at any stage of pregnancy. The abortion limit in the UK is 24 weeks, but there is no magic moment that takes place between 23 and 24 weeks that justifies this limit. And why should women have to justify their need for an abortion to doctors at 15 weeks, when just days previously they could have bought a pill from their local chemist?
The reforms on the Isle of Man should certainly be celebrated. But they also pose an important question: do we trust women across the UK to make their own minds up about when and if they have children? If so, nothing more than the total decriminalisation of abortion will do. That means women must be free to access abortion services as early as possible and as late as necessary, for any reason at all. If we trust women, we must decriminalise abortion fully and make the law reflect that trust.
To enquire about republishing spiked's content, a right to reply or to request a correction, please contact the managing editor, Viv Regan.