'Leave or Remain, voters do not want compromise'
Professor John Curtice on what the polls tell us about the Brexit divide.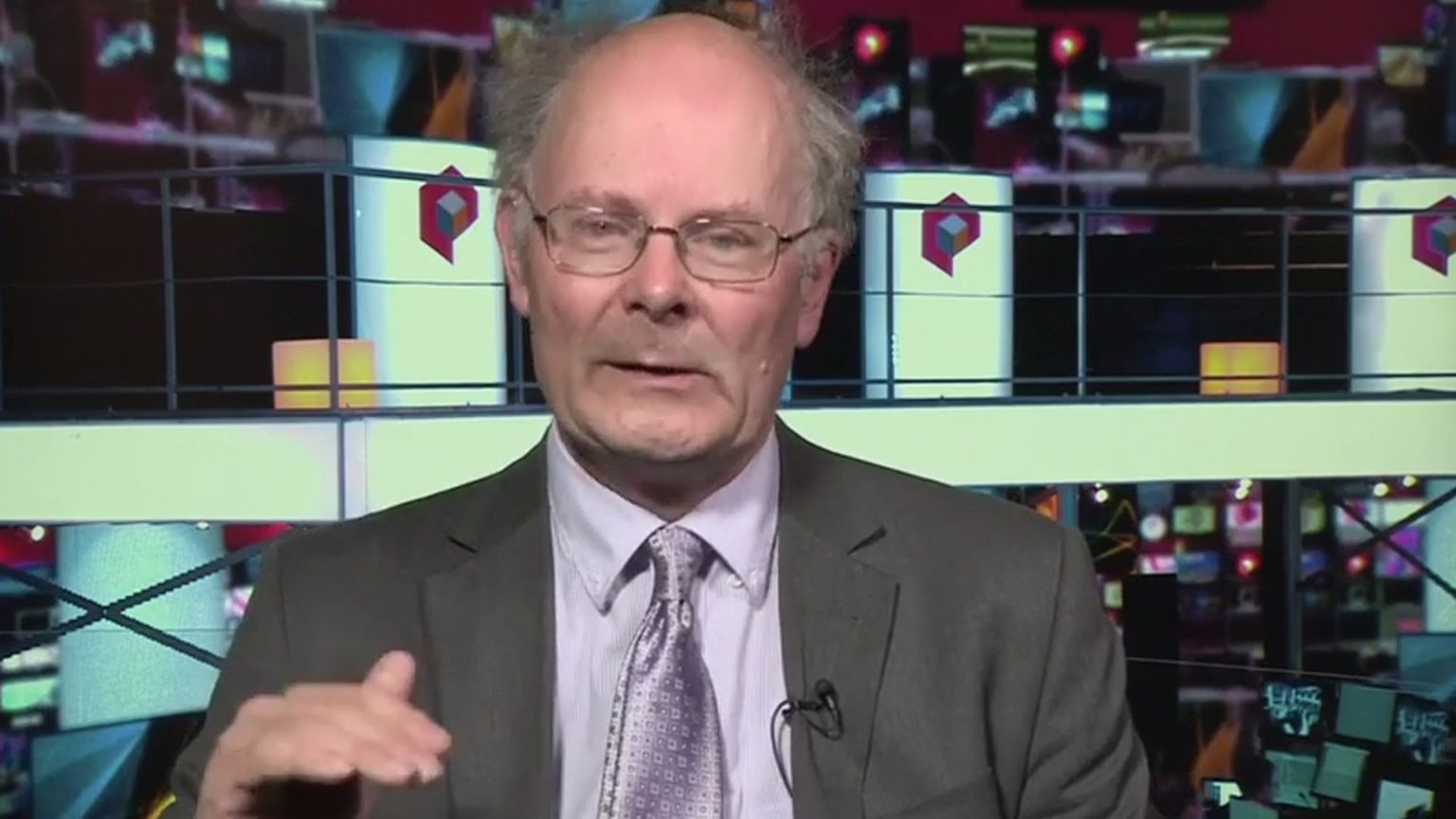 Theresa May's Soft Brexit deal suffered a historic hammering this week. It was rejected by pro-Remain and pro-Leave MPs in equal measure. She is now attempting to cobble together a compromise that might please a majority in parliament. But will such an approach please the public? What do voters think is the best way forward for Brexit? spiked caught up with leading pollster Professor John Curtice to find out.
spiked: Many people say Leave voters have changed their minds since the referendum. Is that true?
John Curtice: There have been about 10 or so polls conducted on how people would vote in a second EU referendum since 15 November, when May's Brexit deal was published. On average, 83 per cent of those who voted to leave say they would vote to leave again. This is only slightly lower than the 87 per cent of Remain voters who say they would vote the same way a second time. But the difference doesn't mean Leave voters are switching to Remain. It is that Leave voters are saying they wouldn't bother to vote again.
So there has not been any dramatic change. Brexit has polarised the nation. People have very strong views on either side and so we shouldn't be surprised that not many people have changed their minds. But there is an important need to distinguish between how many individual people have changed their minds and the balance of public opinion. These are not the same.
We do now have an average of Remain between 52 and 54 per cent. There has been some demographic change, but we don't know how much impact that is having. Polls of how people would vote in a second referendum started to become commonplace at the beginning of last year. People who didn't vote in 2016 — this might have been because they were 16 or 17 at the time, or for any other reason — are now pro-Remain by at least 2 to 1. I've got some data where I've been trying to track this over time. This group started off somewhat Remain-leaning back in June 2016, although not overwhelmingly so, but two years later it is very clearly pro-Remain. So yes, the balance of public opinion has shifted, but not because people have changed their minds but because some people have made up their minds rather late in the day.
spiked: So is there a public appetite for a second referendum?
Curtice: That depends entirely on how you ask the question! The People's Vote campaign claim they have overwhelming support for another referendum, but, frankly, that evidence is lacking. The polling is very consistent – even the polls that came out today are exactly the same. If you ask a question along the lines of 'Should there be a "people's vote" to accept or reject the prime minister's deal?', lo and behold nearly all those polls show at least a plurality in favour. If, on the other hand, you ask people 'Should we have another referendum?' and you make it clear that Remain will be an option, most of those polls show a plurality against it.
The difference arises because of how Leave voters react to different wordings. A majority of them are always against a second vote, but populist language like 'people's vote' plays well with them. The people running the People's Vote have been experimenting with different ways of presenting a second referendum and their polling discovered that 'people's vote' and 'final say' were popular. When you ask questions like, 'Should the people have the final say on whether we accept the deal or not?', some Leave voters say, 'Well, we are meant to be in charge, aren't we? So maybe that's not such a bad idea after all.' On the other hand, if you make it clear that it's a rerun of 2016, then Leave voters run a mile. Remain voters are consistently in favour of a second vote, however. There is no consensus on this question overall, reflecting the polarised nature of the debate.
spiked: Now that May's deal has been voted down, which way forward is most popular in the polls?
Curtice: Often, the polls find that proposals like Chequers, Theresa May's deal or Norway tend to be less popular than leaving without a deal or a second referendum. What is clear is that Leave voters will go for a free-trade agreement or leaving without a deal, but with anything softer than that the support dries up. Remain voters want to remain and will fairly readily embrace a second referendum. They might begin to think a bit about a Norway option but not that enthusiastically. In other words, we are polarised.
We have politicians who are used to seeking the centre ground. But this is a subject where the centre is thinly populated. The classic presumption behind centrist political theories is that public opinion is distributed along a unimodal curve, with most voters to be found in the middle. But actually we have a distribution where a lot of voters are at one end, a lot are at the other end, and there are not many in between. Searching for a compromise is going to be very difficult. I don't think I've found a single poll where, unambiguously, the majority support a particular Brexit outcome.
spiked: How has this split affected the parties?
Curtice: The reason why we are in this pickle is that both Theresa May and Jeremy Corbyn are trying to find a compromise. May doesn't want to lose her Remain voters and Corbyn doesn't want to lose his Leave voters, although these groups are both minorities in their parties. Both their parliamentary parties are divided, too. So as Theresa May has discovered, trying to keep everybody happy, the deal she has crafted has been thrown out of the court of public opinion. Leavers say it is too soft, Remainers say it is too hard.
Corbyn is doing the same. He talks about trying to bring the 52 per cent and the 48 per cent together. Well, good luck mate! Whatever mess this government gets in over Brexit, the Labour Party is unlikely to get far ahead in the polls. One reason for this is because if you are a Leave voter and you are pissed off at the way Theresa May is handling Brexit, you are not going to vote for the Labour Party. It's not an adequate explanation, I'll admit. But even the 'constructively ambiguous' Labour Party are too pro-EU for your average Leave punter, who would be willing to leave without a deal. If they go anywhere, they'll go to UKIP and some of them have done already.
Therefore, we end up with the Tories and Labour polling very closely to each other at 37.5 per cent (today we have one poll with Labour ahead, another with the Tories ahead). So the idea that a General Election would solve anything is very debatable, as we would quite likely still have a hung parliament. Although it might change the distribution of bargaining power in parliament. (It might be the SNP or the Lib Dems that hold the cards, rather than the DUP.) It is very difficult for either the Tories or Labour to get a majority in the current circumstances.
spiked: How strongly do people identify with how they voted in 2016?
Curtice: Political scientists have for a long time been asking people if they are Conservative, Lib Dem or Labour, and then if they are very strongly Conservative, or not very strong et cetera. These days only about 10 per cent of people say that they are strongly Tory or Labour. But if you apply the same question to the Brexit debate, around 40 per cent of people are either a very strong Remainer or a very strong Leaver.
However you wish to interpret that, we have a lot of people out there who feel very strongly about this subject and I suspect that many of them also have an emotional attachment to their vote. Those pictures on Tuesday of Leavers and Remainers standing outside parliament in the cold and the wet, and waving their flags, tell you a lot, even if it was only a small group of people. It is as if we have imported Southern European politics into wintry London. If you go to Greece or Italy at election time, that is what you'll see, and now we have it here. That people are willing to attend these protests shows we are living in a time where people feel very passionately about politics in one direction or another.
John Curtice was talking to Fraser Myers.
To enquire about republishing spiked's content, a right to reply or to request a correction, please contact the managing editor, Viv Regan.