Parliament has turned against the people
MPs' betrayal of Brexit will push the United Kingdom to the brink.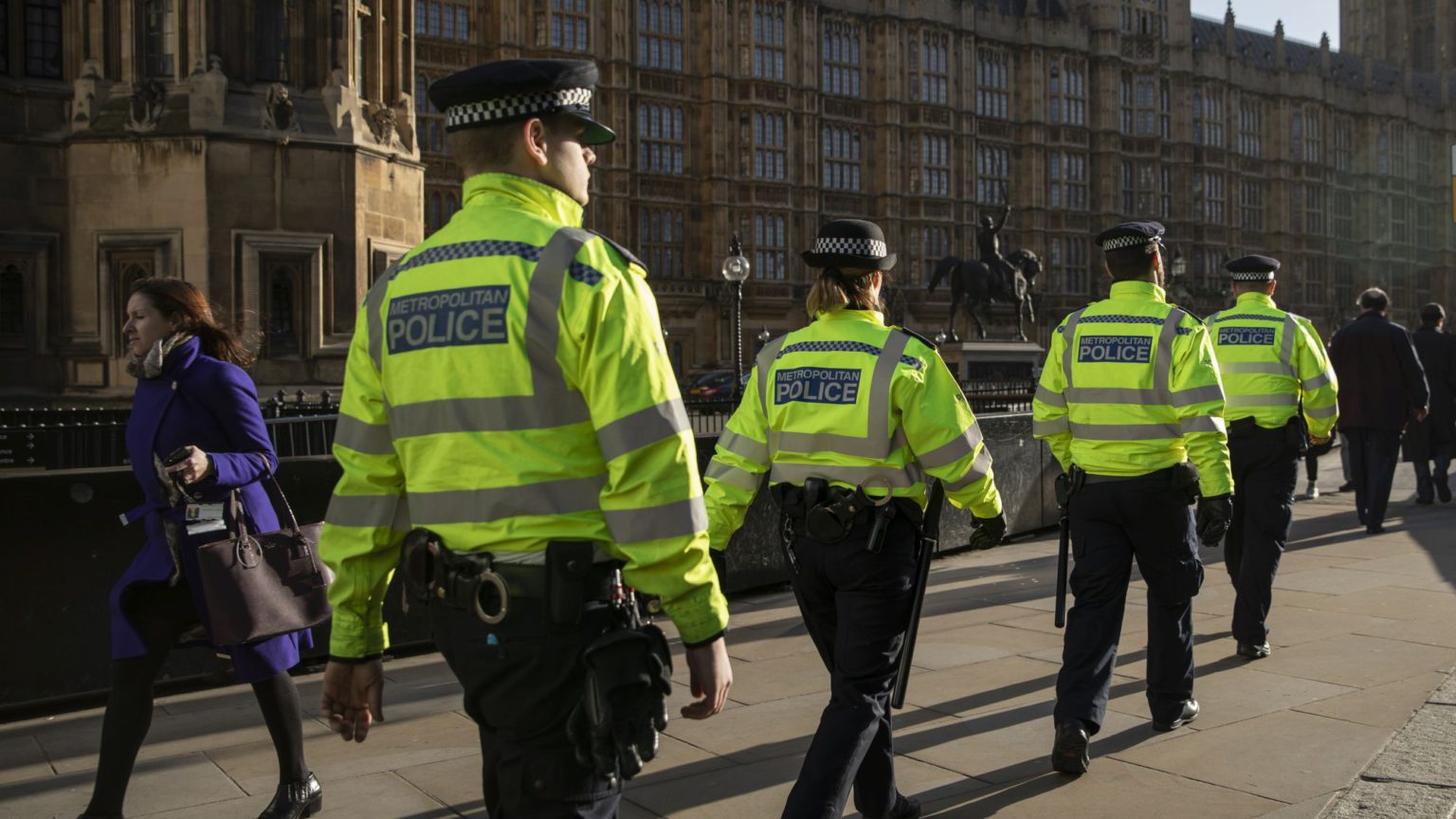 If you are more alarmed by what has happened outside the Houses of Parliament in recent days than what has happened inside them, then you need to have a serious word with yourself. Forget the seven or eight crude-mouthed blokes outside parliament who have been shouting silly insults at Tory MP Anna Soubry, Guardian columnist Owen Jones and various Sky reporters. Those imbeciles pose precisely zero threat to freedom and democracy in the UK. It's the people inside parliament you should be worried about. It is these well-educated, politely spoken political operators who threaten to devastate centuries of democratic tradition through their wilful agitation against the largest democratic vote in our history: the vote for Brexit.
Indeed, it isn't the gruff protesters that threaten public life – it's the overreaction to them that does that. Judging from the miles of newspaper commentary and ceaseless self-pitying comments from MPs who claim the protesters make them feel 'unsafe', you'd be forgiven for thinking an actual army of blackshirts had set up camp outside the Commons. Of course all that happened is that an infinitesimally small number of unemployable blowhards rocked up for a couple of days to chant 'Soubry is a Nazi' and call Owen Jones a tampon. Kristallnacht it ain't. And the more the media and political class hint that it is, the more they talk up this bunch of buffoons who could literally fit in a Mini as proof of resurgent fascism, the more they give the protesters the very glamour and menace they long for, and the more they denigrate the real historical experience of fascism. They flatter the protesters and demean the historic suffering of the past through conflating it with the absolutely insignificant, infantile behaviour of a gaggle of protesters in 2019.
Worse, the overreaction to the protesters looks likely to harm freedom in this country far more than the out-of-shape Soubry-haters ever could. There are calls to curtail the right to protest outside parliament. Even Corbynistas have cheered the use of authoritarian public-order legislation to clear the protesters away. The arrest this weekend of the protest leader James Goddard raises some very serious questions about liberty in 21st-century Britain. If he was arrested for calling Soubry a 'Nazi', then freedom of speech is in an even more parlous state than many of us suspected. Freedom must include the freedom to insult politicians. If he has been arrested for getting too close to Soubry and Jones as he barked criticisms at them for what he sees as their betrayal or hatred of Brexit, that is little better. Surely a free society maintains a distinction between words, however roughly delivered, and touch, assault, violence?
If the police arrested Goddard to appease establishment figures like Soubry and Jones, that will smack of political policing. And if that proves to be the case, the consequences will be dire. First, it will make a martyr of a prat. This is always one of the great follies of authoritarian censure, especially when aimed at people who are very minor figures but whose threat has been exaggerated for cynical political reasons: it delivers infamy and influence to these people. And secondly, it will send a warning signal to anyone else who is very angry about the establishment's betrayal of Brexit. Yes, your betrayal, your traitorous selling-out of the democratic vote to leave the EU, and all those other things we are no longer meant to say about you even though everyone – yourselves included – know that they are true. The Goddard arrest and the broader threatened clampdown on rowdy agitation outside parliament acts as a warning to everyone who is starting to feel furious with the elite's war on Brexit: don't get too angry, don't shout, don't insult. Don't protest.
And yet here's the thing: there is so much to protest about right now. What the people inside parliament are currently doing is genuinely, historically alarming. These MPs voted for the holding of the EU referendum. They promised to respect the result of that referendum. After the referendum they voted to trigger Article 50 and start the process of our leaving the EU. And last year, a vast majority of them were returned to the Commons on the basis of manifestos that said we would leave the EU, including the Single Market and the Customs Union. If they now backtrack on all of this – by blocking a No Deal Brexit, extending Article 50, or agitation for a second referendum – then they will stand exposed as liars and anti-democrats, as betrayers of the public, of their own party promises, and of the historic responsibility of parliament to embody the will of the people. This will represent the first time in my lifetime – and in living memory, in fact – that parliament will have openly conspired against the people. It will make clear that the current parliament is unfit for purpose. It will beg the question: what should be done by us, the people, when our parliamentarians betray our votes, defy our instructions, and use their power to overturn our wishes?
Both the right and left benefit from exaggerating the threat of the supposed 'far right'. Right-wingers like Soubry and other Tories benefit because the spectre of a new and violent-minded intolerance allows them to deflect public attention away from their own, far more serious intolerance of the electorate and of public sentiment. And leftists, including the Corbyn left, benefit because a resurgent 'fash' gives their otherwise drab politics a sense of purpose, of urgency. Suddenly they are no longer just media-studies graduates campaigning for the instalment in Downing Street of a bland social democrat – they are the reincarnation of the International Brigades waging street-fights with the New Nazis. The myth of the new fascism survives because it benefits both the political class and supposed radicals.
But the myth is terrible for the rest of us. Now, anyone who criticises the anti-Brexit elite risks being written off as far right. Anyone who says there should be protest, maybe even revolt, in the event of a betrayal of Brexit will be denounced as a hard-right troublemaker. The political elite's cynical, self-serving fearmongering over 'fascism' serves to chill public debate, demonise the elite's critics, and pre-emptively shame any revolting sentiment about parliamentarians' destruction of Brexit. And so in the phoney name of standing up to fascism, our political class tramples all over democracy and free, open debate. There has rarely been such a shameless, unprincipled, illiberal gaggle inside that House. The truly dangerous mob isn't outside parliament – it's inside.
Brendan O'Neill is editor of spiked and host of the spiked podcast, The Brendan O'Neill Show. Subscribe to the podcast here. And find Brendan on Instagram: @burntoakboy
Picture by: Getty.
Join Brendan O'Neill, Nadine Strossen and Paul Coleman at 'Should we be free to hate?', a Spiked US panel discussion in NYC on 29 January. Get your free tickets here.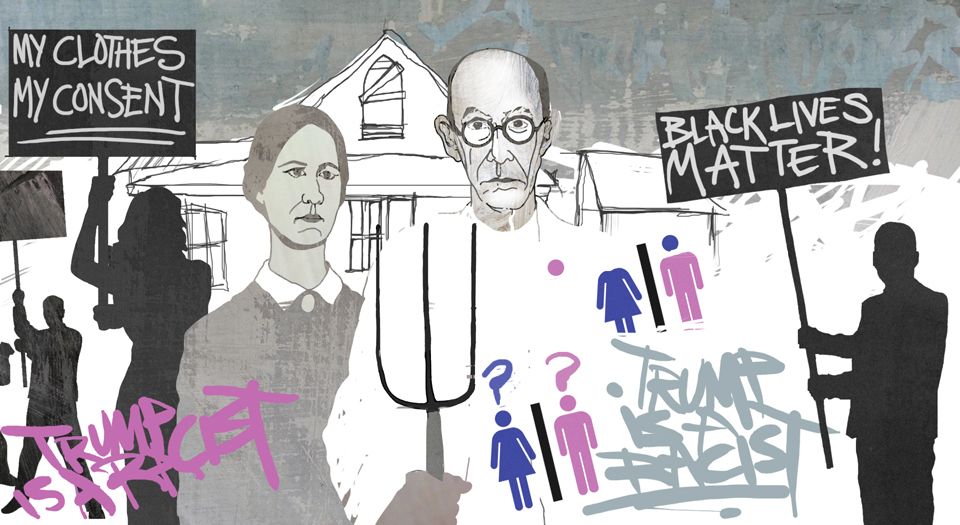 Should we be free to hate?
Spiked Event
Tuesday, January 29, 2019 – 6.30pm-8pm
New York Law School,
New York, NY
Brendan O'Neill, Nadine Strossen and Paul Coleman
To enquire about republishing spiked's content, a right to reply or to request a correction, please contact the managing editor, Viv Regan.