Elizabeth Warren and the real sexism in politics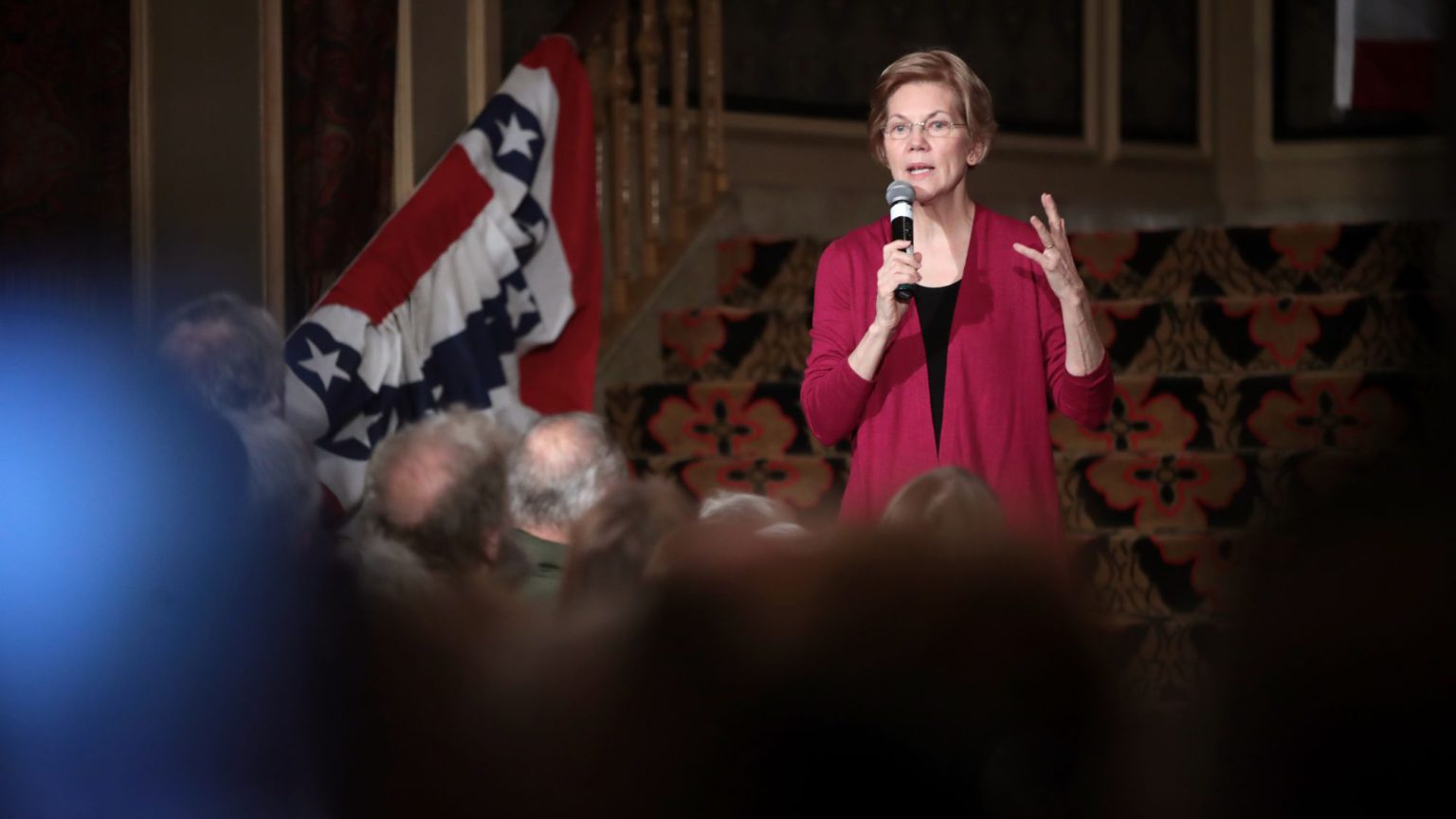 Over the years, women have fought to be treated equally in the political realm. Today, female politicians rightly expect the same opportunities, space and respect as their male colleagues. But some are now arguing that female politicians should in fact be treated differently. It is now apparently sexist to criticise female politicians.
Take Elizabeth Warren, US senator for Massachusetts, who recently announced she will seek the Democratic nomination for the 2020 presidential election. Reportedly, Democratic advisers are worried that she will be perceived in much the same way as failed 2016 candidate Hillary Clinton — as 'cold and aloof'. And according to a Boston Globe poll, only 32 per cent of voters in her own state of Massachusetts think she should run in 2020.
This concern about her 'unlikeability' has provoked cries of misogyny from some commentators. Peter Beinart, a professor of journalism, writes in the Atlantic that the reason 'why Warren attracts disproportionate conservative criticism, and has disproportionately high disapproval ratings is… [because] she's a woman'. Put another way, her unpopularity has got nothing to do with her, and everything to do with voters' prejudices.
This is a particularly ludicrous suggestion given Warren has hardly helped herself recently. The 'unlikeable' debate follows the battle over Warren's alleged Native American heritage. In October, in response to critics who claimed she had made it up (specifically President Trump, who has nicknamed her Pocahontas), Warren came out with a DNA test, revealing she was somewhere between 1/64th and 1/1024th Native American — a proportion so low as to be meaningless.
Still, the argument goes on that female politicians are scrutinised on how likeable they are more than male politicians are. 'Women are cast in the home as a diplomat or a hostess: you're expected to be a conduit between personalities and not have one that sticks out yourself', author Bonnie Morris told the Guardian. Clinton is often held up as one of the prime victims of the sexist search for 'likeability', with many noting the time Barack Obama told her she was 'likeable enough' during the 2008 presidential race.
But this is all nonsense. Not least because politicians, both male and female, are often judged on their likeability. Just think of Obama's 'cool guy' persona or Bill Clinton playing the sax. What's more, it is not as if female politicians haven't also tried to play up their personalities over their politics. During her presidential run, Clinton presented herself as the cuddly 'grandma-in-chief', the maternal, gentle opposite to Trump's brash persona. And Warren's playing-up of her alleged heritage was a clear attempt to appeal to people on the basis of identity rather than policy.
The worrying thing about the 'unlikeability' debate is that it suggests we should protect women from the rough and tumble of political discourse. But, as Karol Markowicz writes in the New York Post, 'taking criticism, including about likeability, is an important part of being on top'. Female politicians should not be shielded from criticism, no matter how difficult such criticism might sometimes be.
The tendency to portray criticism of female politicians as sexist is not just confined to the US. In the UK there has been a furore this week over Conservative politician Anna Soubry being heckled outside parliament over her opposition to Brexit. The protesters were described as 'misogynistic' by the Women's Equality Party. But the worst thing they called Soubry was a 'Nazi', which was wrong, and infantile, but not misogynistic.
The undertone of much of this discussion is that female politicians should not be held accountable to the same extent as men. But women in power can be, and should be, just as big, bad and brutal as men. One of the politicians I most admire — the early 1970s MP for Mid Ulster, Bernadette Devlin — slapped the then British home secretary, Reginald Maudling, for defending British paratroopers after their Bloody Sunday massacre. She wasn't bothered by likeability. When asked why she did this by a crowd of hostile (mainly male) journalists, she said: 'I'm just sorry I didn't get him by the throat.'
The point is that good politicians don't need special protection. Attempting to shield women from public scrutiny under the guise of fighting sexism is an insult to women's capabilities, and to voters' intelligence. If men and women are to be truly equal, we have got to stop playing the sexism card.
Ella Whelan is a spiked columnist and the author of What Women Want: Fun, Freedom and an End to Feminism.
To enquire about republishing spiked's content, a right to reply or to request a correction, please contact the managing editor, Viv Regan.