Don't blame Brexit for society's ills
More democratic control will be a boon to struggling Brits.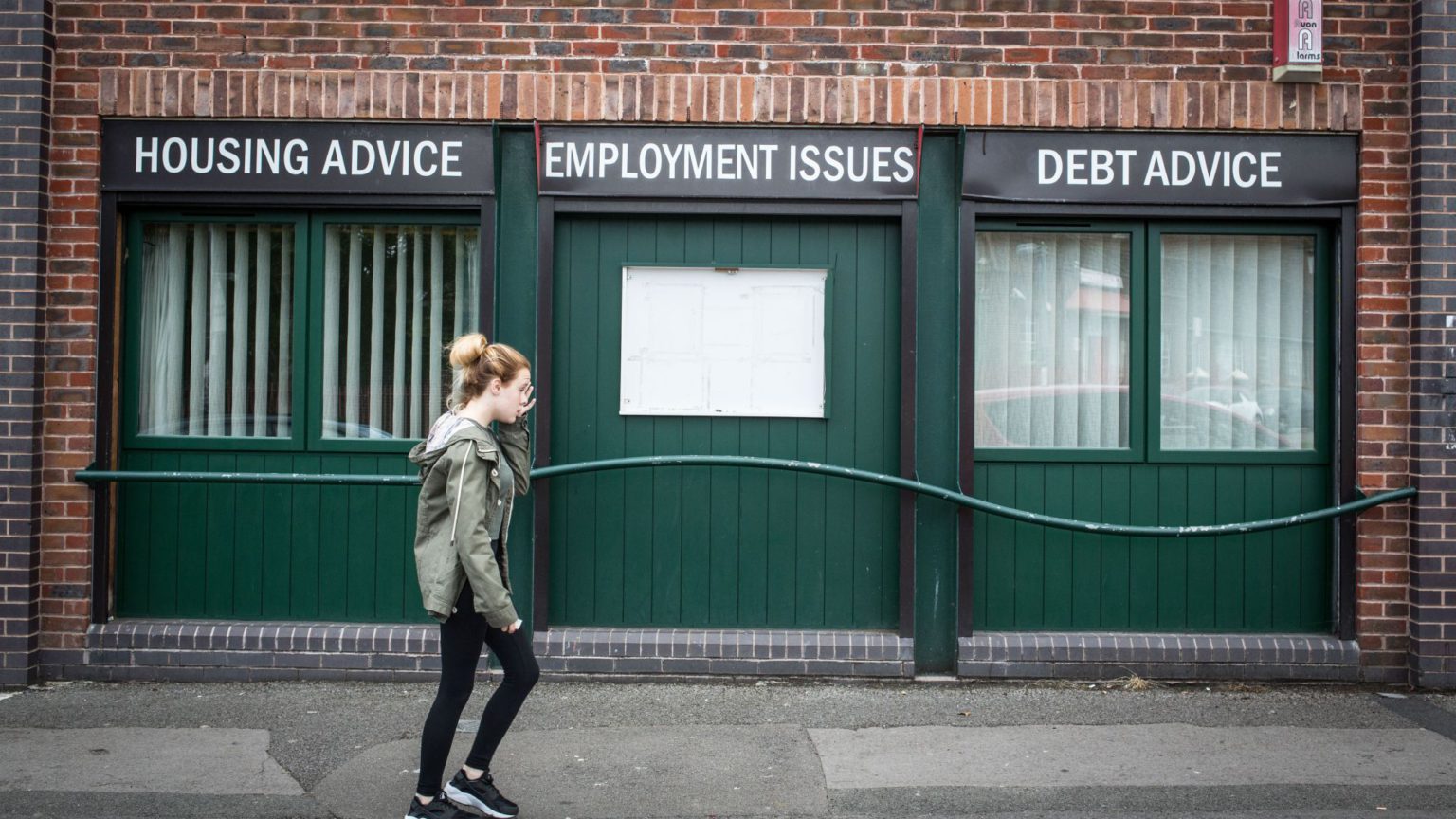 The countdown to 29 March, the date on which, unless politicians decide otherwise, Britain will leave the EU without a deal, has heightened the already hysterical claims of Brexit-induced calamity. Aeroplanes grounded, STDs rampant, food and medicines stockpiled, the economy on life-support – stories of disaster wrought by a No Deal Brexit have made headlines day after day.
What's more, the scare stories are not limited to questions of goods, travel and security. The NSPCC recently warned that Britain could become a safe haven for child-sex offenders seeking to evade justice in event of No Deal Brexit. Meanwhile, others have suggested No Deal would hit various areas of social policy.
Those of us who support a No Deal Brexit, a clean break from the institutions of the EU, should not be complacent. Housing secretary James Brokenshire, in a leaked letter to the Treasury, warns that the £35million paid to his department is not nearly enough to plan for and respond to the effects of No Deal.
One wonders, too, if the handful of civil servants and NHS officials looking after the Department for Health and Social Care will really be able to coordinate contingency planning across the country. Given the NHS seems to be in a state of permanent crisis, it would be wrong not to be concerned about its capacity to cope with rupture.
But those commentators wringing their hands over the alleged impact of a No Deal Brexit on various areas of policy are not simply calling for preparation to be stepped up. Rather, the undertone of much of the discussion is that Brexit itself is little more than a distraction from 'the real issues', and therefore should be abandoned for the good of ordinary people.
The Guardian's Richard Vize argues that 'vital areas of public policy that directly affect our lives are being sacrificed to the obsession with Brexit'. Similarly, Hugo Dixon, deputy chair of the People's Vote campaign, says ditching Brexit will free MPs to 'focus on healing our country', to show voters that the Remainer classes feel their pain, even if they won't act on their instructions.
Meanwhile, Chuka Umunna, leading Remainer Labour MP, has linked the death of a man sleeping rough near parliament with 'Brexit-induced chaos'.
This is not only cynical politicking — it also gets things entirely the wrong way round. Brexit didn't create the gulf between the political class and the people – it gave expression to it. Nor did it create the various social issues that politicians and commentators are saying are being sacrificed to the Brexit debate.
If Umunna was really serious about solving the homelessness problem, he would be arguing for a programme of mass housebuilding. The issue of the lack of housing supply has been pressing for decades. And, over the years, Labour has been no more able to solve the problem than the Tories have.
In any case, it is entirely understandable that Brexit dominates political discussion. It is, after all, the biggest question we have asked ourselves as a nation in living memory. The referendum result uncovered and clarified social, cultural and political divisions.
What's more, Brexit is as much the potential solution to these problems as a distraction from them. The problems with public services were there long before Brexit, and have got worse with official neglect. More say for ordinary people over how they are governed could be the first step towards better policy and better services.
Taking back control could be a boon to struggling Brits.
Dave Clements is a writer, adviser to local government and founder of the Academy of Ideas Social Policy Forum.
Picture by: Getty
To enquire about republishing spiked's content, a right to reply or to request a correction, please contact the managing editor, Viv Regan.