Nanny's back – and we don't mean Mary Poppins
2018 was another joyless year in the world of lifestyle control.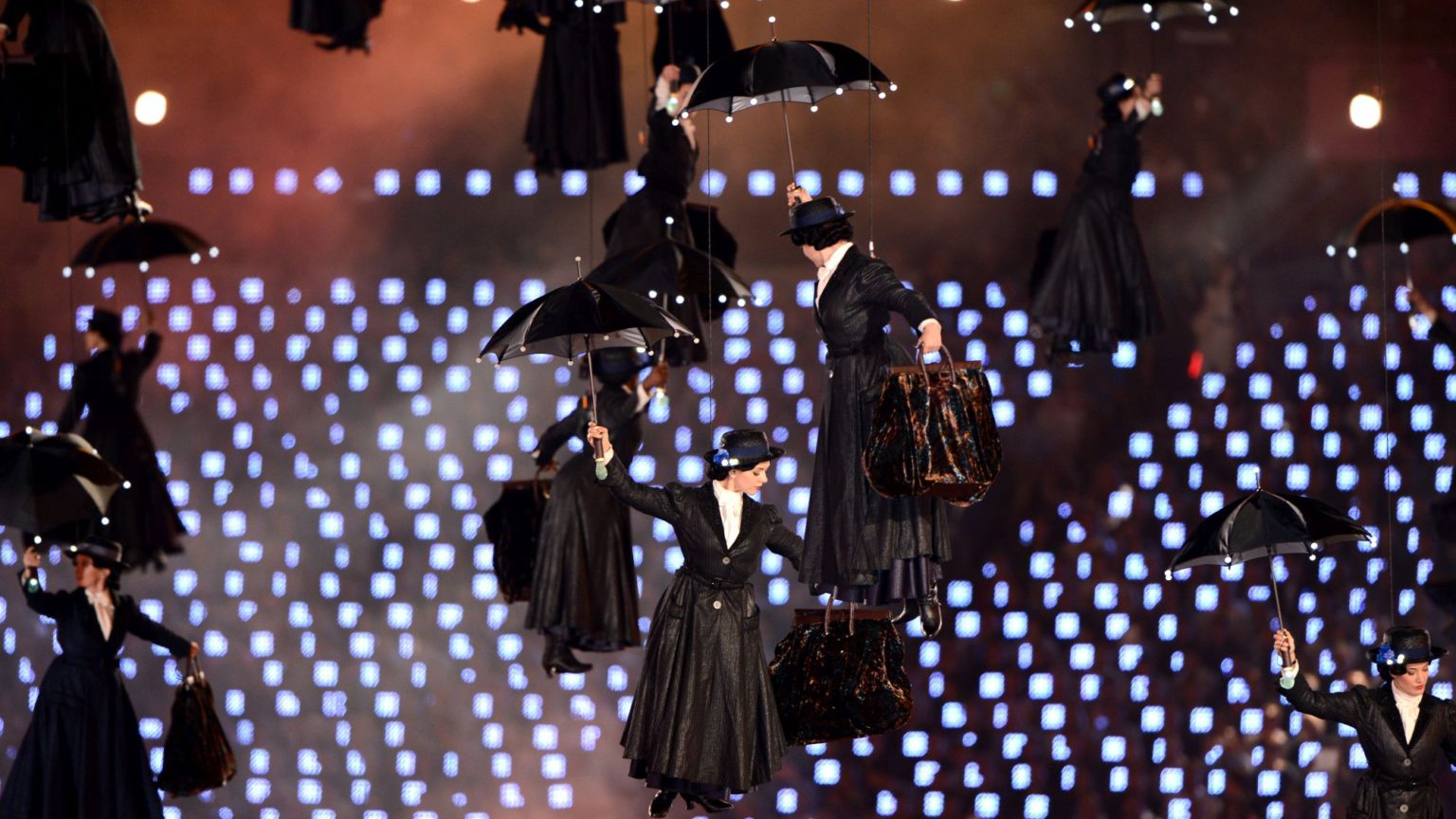 'Tis the season to be jolly, to eat, drink and be merry – unless the zealots of public health have their way. Miserablism is a full-time job and 2018 was packed with crappy, illiberal new measures to suck the fun out of life in the name of extending it.
For once, tobacco got off relatively lightly this year – but only because there have been so many crackdowns on the evil weed that it's hard to think of anything else to do short of an outright ban. Nonetheless, the Scottish National Party, emphasising the pettiness of its prohibitionism, had a go in its latest tobacco-control strategy, published in June. The report suggested making it harder for residents of social housing to smoke, imposing bans on smoking within 15 metres of hospital buildings, and even making cigarettes ugly to complement the already ugly 'plain packs'. The barmy plan promotes e-cigarettes as a means of quitting – but makes it harder to advertise them! The one entirely predictable policy was ever-more lavish funding for the anti-smoking lobby.
But the SNP has competition in the nannying stakes from another devolved government – in Wales. There, the new first minister, Mark Drakeford, wants to extend the smoking ban to 'outdoor areas of cafés and restaurants and city and town centres'. The risks from 'passive smoking' indoors are trivial – despite all the claims of anti-smoking campaigners and medics to the contrary – so they must be almost non-existent outdoors. Which only goes to show that the justification for the original smoking ban – to protect non-smokers – was pure tosh. Rather, the ban was driven by a moralistic disdain for smoking and smokers.
It's enough to drive you to drink. But even buying a drop of booze became harder in 2018. The SNP finally got its way and introduced minimum unit pricing for alcohol. Although the law enabling minimum pricing was passed in 2012, legal challenges kept it on ice until this year. From May, a unit of alcohol could not be sold for less than 50 pence in Scotland, bumping up the price of cheaper drinks, particularly big bottles of strong cider, but also having a significant effect on all cheaper drinks. For example, those adverts for World Cup / Christmas supermarket bargain crates of lager now all come with an asterisk and small print: 'Not available in Scotland.' The Welsh Assembly, ever keen to join the 'fun', has now voted to follow suit and introduce minimum unit pricing.
Minimum unit pricing does not affect the drinking habits of the well-to-do. Their bottles of single-malt whisky and Chateauneuf-du-Pape are already far more expensive than 50 pence per unit. But for the hard-up looking to get a relaxing drink, the law means they must drink less or sacrifice something else – food, heating, etc. For the majority of the population, this law will make us all a little bit worse off while hardened drinkers will carry on regardless. The law will have no effect on harmful drinking. The irony is that in the years before the law was passed, harmful drinking levels had fallen sharply anyway. Let's be thankful that the prohibitionists couldn't claim the credit, or even more draconian anti-alcohol laws would be dreamed up and enacted, based on the 'success' of minimum unit pricing.
But while the Scottish government fixing prices is a major development, the biggest change this year was the introduction of the Soft Drinks Industry Levy – aka, the 'sugar tax'. For drinks with more than eight grams of sugar per 100ml, the levy is 24 pence per litre. For drinks with more than five grams of sugar per 100ml but less than eight grams, the levy is 18 pence per litre. That means a 330ml can of high-sugar drink costs eight pence more than before; a two-litre bottle costs 48 pence more. While Coca-Cola and Pepsi have resolutely refused to change their recipes for fear of a consumer backlash, almost every other high-sugar drink has been 'reformulated', replacing some of the sugar with artificial sweetener, in order to beat the tax.
The effect is that sugar consumption may go down a little, but not sufficiently to make any significant difference to obesity or diabetes. Hugely popular drinks like Irn-Bru and Lucozade have seen sales fall as customers turn away from the new, half-sugar / half-sweetener recipes. The real victim has been our ability to choose what we want to drink for ourselves – all to satisfy the health zealots, while achieving nothing.
The trouble with these stupid and illiberal laws is that they rarely get repealed, even when they have been shown to be a failure. Instead, new ideas get dreamt up by the public-health lobby – people who don't smoke, barely drink and have a hot flush of guilt over scoffing one sweet from a box of chocolates – to continue to make life consistently worse for the rest of us. Indeed, thanks to government pressure for 'voluntary' sugar reductions by food manufacturers, those boxes of chocolates have been a lot smaller this festive season.
Even that is not enough for England's chief medical officer, Dame Sally Davies, who proudly claims the title of the nation's 'chief nanny' and believes that the industry 'has not delivered' on voluntary measures (that is, ludicrous and sweeping goals set in Whitehall, divorced from common sense). In her end-of-year report, Davies calls on the government to 'review the use of fiscal disincentives in relation to foods that are high in sugar and salt and also incentives to increase fruit and vegetable consumption' – in other words, impose taxes on 'unhealthy' foods and subsidise 'healthy' foods. And the news last week that Public Health England is pushing for calorie caps on restaurant dishes and supermarket foods shows that the Charge of the Lite Brigade against every kind of food is in full flow.
It's not really a 'nanny state'. After all, the most famous nanny of them all assured us that a 'spoonful of sugar helps the medicine go down'. The state would love to ban sugar altogether. The public-health monomaniacs are less like Mary Poppins and more like the Grinch.
Rob Lyons is science and technology director at the Academy of Ideas and a spiked columnist.
To enquire about republishing spiked's content, a right to reply or to request a correction, please contact the managing editor, Viv Regan.