10 reasons minimum pricing sucks
Let's stand up to this regressive sin tax.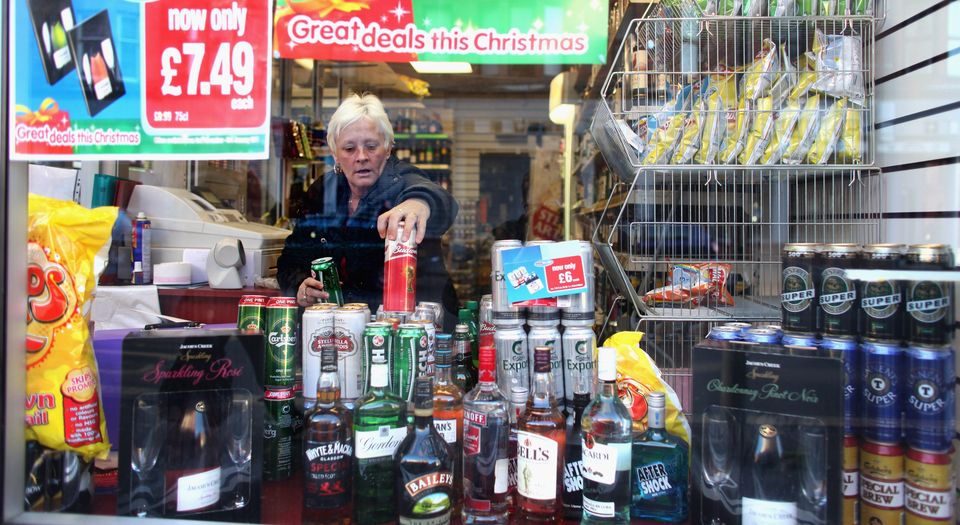 From today, the Scottish government has imposed a minimum price on alcohol. It's not a new tax, but retailers must charge 50 pence per unit of alcohol, no matter what kind of alcohol it is. Some cheap-but-strong ciders will shoot up in price, but the new rules affect every category of alcoholic drink. Supermarket own-brand spirits, for example, look set to rise from around £11 for a 70cl bottle to £14. The aim is to cut the damage done by excessive drinking, with the SNP government claiming the policy will save 58 lives and avoid over 1,000 hospital admissions in the first year.
Preventing deaths and ill-health seems like a great idea. Unfortunately, there are plenty of reasons to believe that minimum pricing is a bad policy.
1) It's the government limiting our choices
The government has no business interfering with our purchasing decisions, other than to make sure that a product is what it says it is – simple, standard consumer protection. A bottle marked 'wine' should contain only wine, rather than, say, antifreeze. Restricting our options for some putative health benefit to a tiny section of the population is illiberal.
2) It will encourage illegal booze
If the government makes booze too expensive, some people will cut down on their use of it. Other people will look to alternative suppliers – for example, those offering smuggled, unlicensed or counterfeit booze. It will be cheaper, but without the usual regulations. The risk of people actually drinking antifreeze, or something similarly nasty, just increased.
3) It's regressive
Those who drink premium booze won't be affected by minimum pricing. Those who prefer £4 plonk from Aldi to Chateauneuf-du-Pape, or own-brand vodka to Smirnoff, are going to pay considerably more from now on – the very people who can least afford to pay more.
4) It's unlikely to cut deaths from booze
You need to drink a lot for alcohol to become a serious risk to your health – but those with a serious booze habit are the least likely to cut down. Those who are dependent on a drink to get through the day are far more likely to turn the thermostat down or cut back on food rather than drink less. And, of course, it won't do anything to stop those who drink more expensive booze from pickling their livers.
5) It's scattergun
Minimum pricing potentially affects everyone, including the vast majority of people who don't have a drink problem. Anyone who currently drinks cheaper booze will fork out more for the privilege. It may hit the firms that produce own-brand booze, too.
6) It's another victory for junk science
The justification for minimum pricing has come from computer models that make very dubious assumptions – for example, that everyone in society will cut down their consumption, including the heaviest drinkers. Assurances that minimum pricing will save hundreds of lives are unjustified.
7) It's the thin end of the wedge
Every new, illiberal public-health measure is swiftly followed by cries that it doesn't go far enough. Even before minimum pricing had come into force there were demands for the price to go up. In Wales, where the policy looks likely to come into force next year, the minimum unit price may well be 60 pence. In the recent debate at Holyrood on the level the minimum price will be set at, the leader of the Scottish Liberal Democrats (remember them?) also argued for the price to be 60 pence and health campaigners in Scotland are already demanding a rise to 70 pence per unit.
8) It won't save pubs
The pub companies are hoping that the decreased competition from cheap supermarket booze will lead more people to go to the pub instead. But with less cash in their pockets, drinkers may be even more likely to stay at home. However, small and medium off-licence businesses may see some additional revenue because there would be no price difference on cheaper booze compared to supermarkets. And off-licences close to the border may well make a killing as drinkers go on 'booze cruises' to England to stock up at lower prices. So Scottish government policy will send more of Scots' cash south of the border.
9) It could cost the government money – and commuters
If you hike the price of popular drinks by government diktat, it affects the overall inflation rate. An impact assessment for minimum pricing by the Home Office in 2012 suggested a price of 45 pence would raise inflation by 0.2 per cent in the first year if implemented across England and Wales. Of course, the UK-wide impact of a price rise that only affects Scotland – eight per cent of the UK population – will be small. But given that pensions, rail fares and other costs are linked to inflation, the government may have to pay out more as a result. And how happy will commuters in the south-east of England be if they have to find a wee bit more for their season tickets because of a daft policy north of the border?
10) It's demoralising
It's hard to believe that those affected by minimum pricing would ever have chosen it. It's an elitist concern, manipulating the great unwashed to change their habits. The effect will be to make many people even more cynical about politics. It's also demoralising in another sense. Minimum pricing is another public-health measure that takes away our own responsibility for making choices, weighing up health risks against pleasure. Thinking about how we live our lives, and the effects of our choices, is a central part of being an adult. Minimum pricing is just another way in which the government infantilises us.
Let's hope there is uproar when Scots realise the impact of minimum pricing. Hands off our cheap booze!
Rob Lyons is science and technology director at the Academy of Ideas and a spiked columnist.
To enquire about republishing spiked's content, a right to reply or to request a correction, please contact the managing editor, Viv Regan.