Britain's paper-tiger politicians
2018 revealed how feeble our political class is.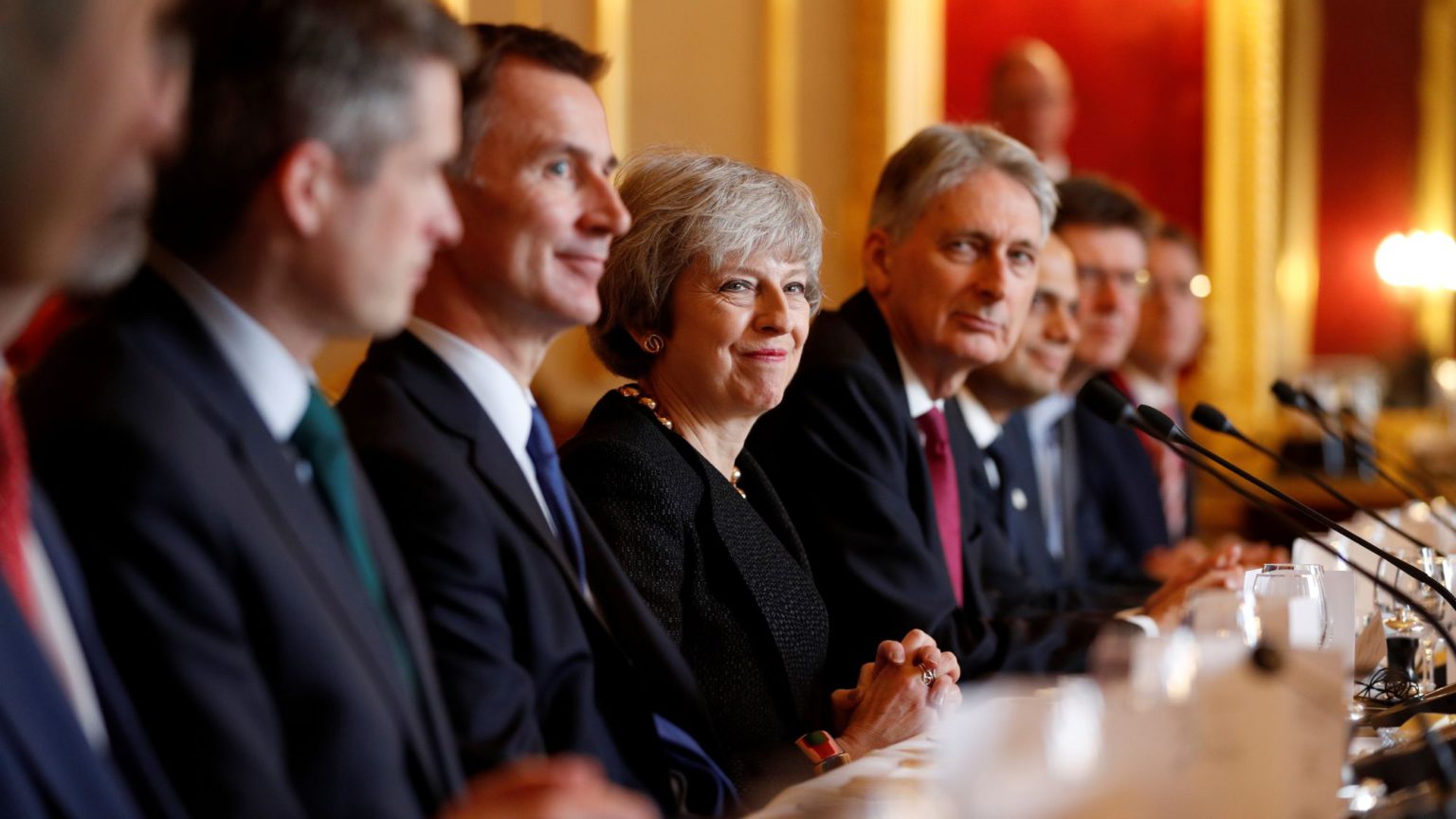 Elite Remainers have taken recently to saying that Brexit is impossible. Rather than saying it is wrong, or dumb, or mad, etc, they've fallen back on this idea that it was never going to fly to begin with.
It is a strange, almost cowardly kind of argument, which avoids many of the big questions and challenges that Brexit raises. But it also lets the government off the hook for the dog's dinner it has made of Brexit this past 12 months.
Indeed, when the history of Brexit is written, 2018 will go down as the year the British political and bureaucratic classes proved they were even more incompetent, weak and ineffectual than many of us gave them credit for.
In their seeming inability to implement Brexit, they have proved how feeble their right to rule was in the first place.
This year, the Northern Irish border has become the defining issue of the Brexit negotiations, with the so-called backstop the key stumbling block to PM Theresa May's Withdrawal Agreement gaining the approval of parliament.
It is now treated as holy writ, as if this mechanism, designed to keep trade flowing across the Irish border, even if no EU-UK trade deal is signed, has always existed, has to be in the Withdrawal Agreement, and anyone who denies this is decried as chasing 'unicorns'.
But it is just a year old, agreed by Britain and the EU at a summit in Brussels last year. May, desperate to have talks move on to the next stage, happily signed up to it, setting the stage for the parliamentary trench warfare that was to ensue.
If we ever entered the backstop – and given how torturous negotiations have been so far, that would be likely – Britain would be trapped in a customs union with the EU, while Northern Ireland would also be kept in parts of the Single Market.
We would effectively become a non-voting member of the EU, with less sovereignty than we had as a full member. Crucially, we wouldn't be able to leave of our own free will. There is no Article 50 – no escape hatch. We would need Brussels' approval to leave.
So May is offering a perverse kind of Brexit, in which the public demand to 'take back control' has been met with an offer to turn the UK into an EU colony. And not only has she sold out the people, she has also managed to unite parliament against her.
Brexit-backing backbenchers see May's deal, rightly, as vassalage. The Democratic Unionist Party (which props up May's minority government) see it, rightly, as driving a wedge between Belfast and London. Anti-democratic Remainers point out, rightly (but for all the wrong reasons), that this is worse than EU membership.
And Labour was never going to back it anyway, even if it somehow met its farcical 'exact same benefits' test.
The backstop, then, is both a political balls-up and a democratic abomination. But what's even more remarkable about it is that the government and civil service didn't actually understand what it was when it first signed up to it last December.
When the backstop was first mooted, the British side insisted that it was just a fudge, the real meaning of which was to be interpreted later. But May's team never bothered to put down its own interpretation in a legal text. Brussels did, and it has set the terms for the negotiations ever since.
Since then, May's efforts have been devoted to insisting that the backstop apply not just to Northern Ireland, as originally set out, but to the entire UK. She has effectively been opposing Brussels' proposed annexation of one part of British territory by offering up the lot.
The cluelessness doesn't stop there. As the Spectator's James Forsyth writes, May's negotiators thought, even until a few months ago, that the border issue could be used to make the EU back May's Chequers plan for trade, which was unveiled in July.
But then there was the Salzburg summit in September, at which EU leaders rubbished her proposals in the glare of the global media. It was a remarkable, historic humiliation, and May walked straight into it. Even for those of us who have never had much faith in the British political class, this level of incompetence is astounding.
The Brexit process has revealed not only the anti-democracy of the political class, in its efforts to dilute or reverse what the 17.4million voted for, but also its weakness. And this clearly isn't just confined to the Tory government, either, with Corbyn's Labour looking increasingly inept and irrelevant.
This should come as no surprise. The reason the EU is so beloved by European elites, even while it is hated by European peoples, is that it allows them to shirk responsibility, and to ignore the big political questions that confront a self-governing nation.
What we have seen in the past 12 months is the toll this all takes on political leaders. When a political class cedes giant areas of policy to technocrats, their political know-how and nous atrophies. When you shirk responsibility for so long, your authority and courage wilt.
2018 showed us that the political class not only bristles at having to implement the people's will, but actually couldn't do so if it wanted to. Our leaders have been revealed to be paper tigers. In 2019, let's cast them aside once and for all.
Tom Slater is deputy editor at spiked. Follow him on Twitter: @Tom_Slater_
Picture by: Getty
To enquire about republishing spiked's content, a right to reply or to request a correction, please contact the managing editor, Viv Regan.