Of course Anna Soubry is being protested against
Guess what – politicians who try to overthrow democracy will make people angry.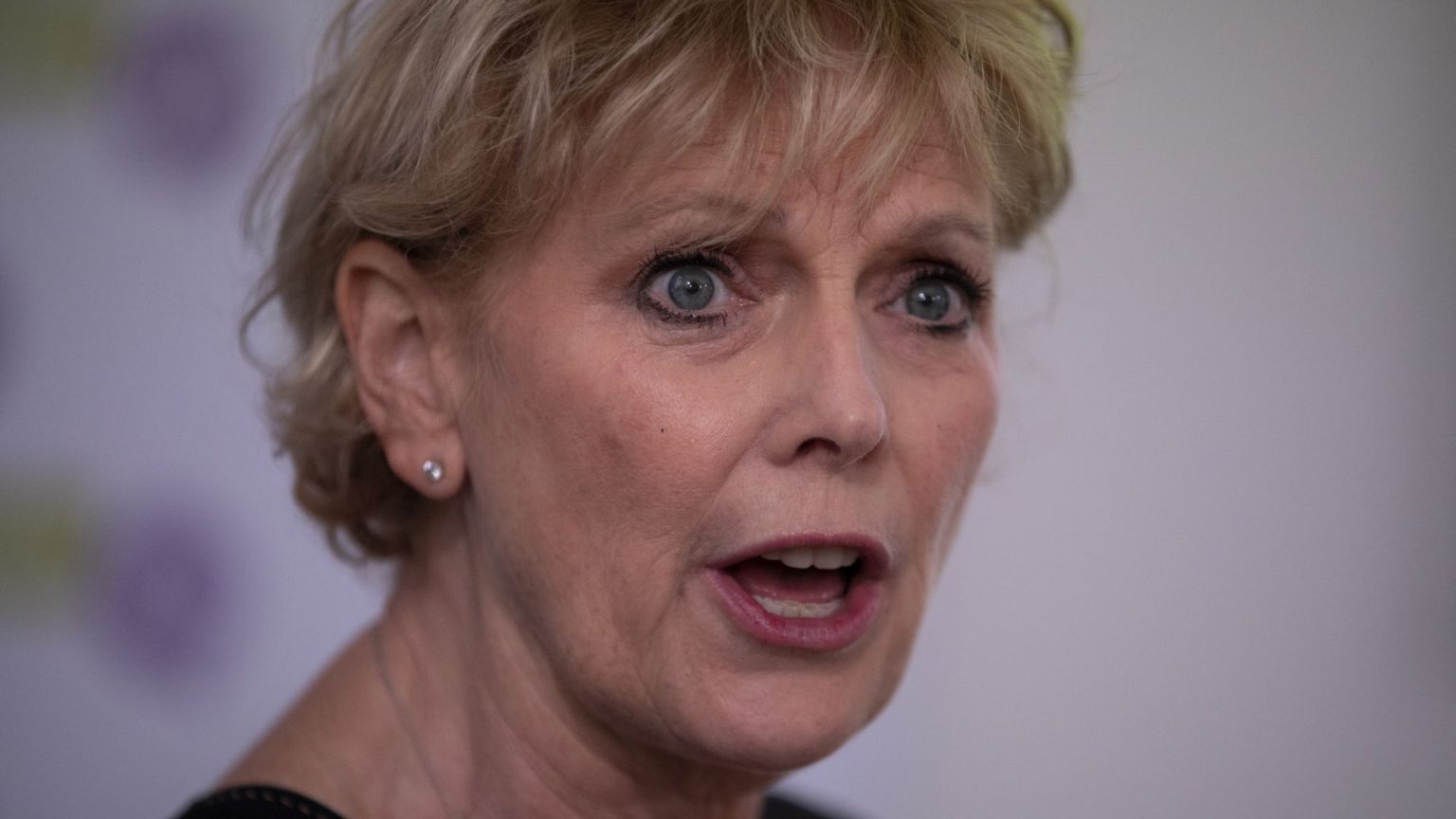 To see how much the political class fears the throng – especially the gruffer, less well-educated sections of it – look no further than the confected outrage over the so-called 'harassment' of Conservative MP Anna Soubry.
Footage has emerged showing Soubry, arch-Remainer and implacable foe of the democratic vote for Brexit, being accosted outside parliament by pro-Brexit protesters. Wearing France-inspired yellow vests, the Brexit-backers walk alongside Ms Soubry and call her a 'traitor'. One says she is a 'disgrace to this country'. She's 'on the side of Adolf Hitler', says another, weirdly.
None of the protesters touches her or threatens her. They simply express their political anger at her various intensifying efforts to overthrow the vote for Brexit and in the process write off the wishes of the largest democratic bloc in the history of the UK: the 17.4million who voted for us to leave the EU.
Yet judging from the commentary on Soubry's quite minor travails, you would think she had been manhandled by scores of actual blackshirts. These people are a 'proper, serious threat', Soubry said. She has called on the cops to clamp down on the Brexiteers who have gathered outside parliament in recent days. Across the media and Twittersphere the protesters are being slammed as disgusting, a disgrace, a dire threat to public peace. That one of them is a known hard-right activist is held up as evidence that all of them are foul and must be silenced.
This is revealing stuff. It is unquestionable that the intensity of the media class's hatred for these protesters is down to the fact that they are from the lower classes. Watch the video. They don't have refined accents. They express themselves plainly and coarsely. They don't look like protesters are meant to look – they aren't fresh-faced and middle class and politely concerned about climate change or some such; they are portly and slightly withered-looking and they bark out their fury about the betrayal of Brexit in a tone of voice most media types only hear when a bloke comes round to fix their toilet.
Protesting outside parliament is a great tradition in the UK. Anti-war protesters did it for years following the Iraq debacle. In recent years students and radical leftists have gathered outside parliament to holler slogans, and sometimes abuse, at those inside. As to accusing politicians of being on the side of Hitler: hello, Corbynistas – you do that with pretty much everyone who is to the right of John McDonnell.
And yet it is these particular protesters, these pro-Brexit protesters, who have been slammed as a disgraceful menace to public life. And that's because of what they look like and sound like. The sight of rough-sounding people barging into the polite world of politics makes our heavily privately educated political and media classes dry-heave in horror.
More to the point, the fury over the anti-Soubry protests speaks to the astonishing sense of entitlement in the political set. Do these people really think they can devote themselves to the overthrow of a democratic vote, of people's actual democratic rights, and not suffer any blowback as a consequence? Not experience any protest? Not encounter any anger?
Have I got news for them: throughout British history, politicians who have attacked the democratic rights of ordinary people have been raged against. From the St Peter's Field protest of 1819 to the Suffragette fury outside parliament in November 1910, people who feel that their political voices are being silenced by political elites have always taken action. The same is happening now.
Soubry is at the forefront of a deeply cynical and elitist effort to demonise and potentially even destroy a great act of democracy: the vote for Brexit. It is entirely natural that she should become the focal point for some people's anger. The bigger question is why more people, from across the political spectrum, aren't protesting outside parliament. Our anti-democratic political class is getting off lightly if all it is experiencing is the occasional yelp of abuse from handfuls of angry right-wing blokes outside the Commons.
The right to protest is essential. The right to let politicians know what you think of them is a key plank of democratic life. The right to use fruity language in political debate is important, too. Soubry should know this – she told me to 'fuck off' within two minutes of meeting me behind the scenes at Any Questions earlier this year. People telling her to fuck off on account of her anti-democratic activism is not alarming – it's the least shocking political development of 2018.
To enquire about republishing spiked's content, a right to reply or to request a correction, please contact the managing editor, Viv Regan.