We have to prepare ourselves for a second referendum
Making us vote again is an outrage. But it's an outrage we must be ready for.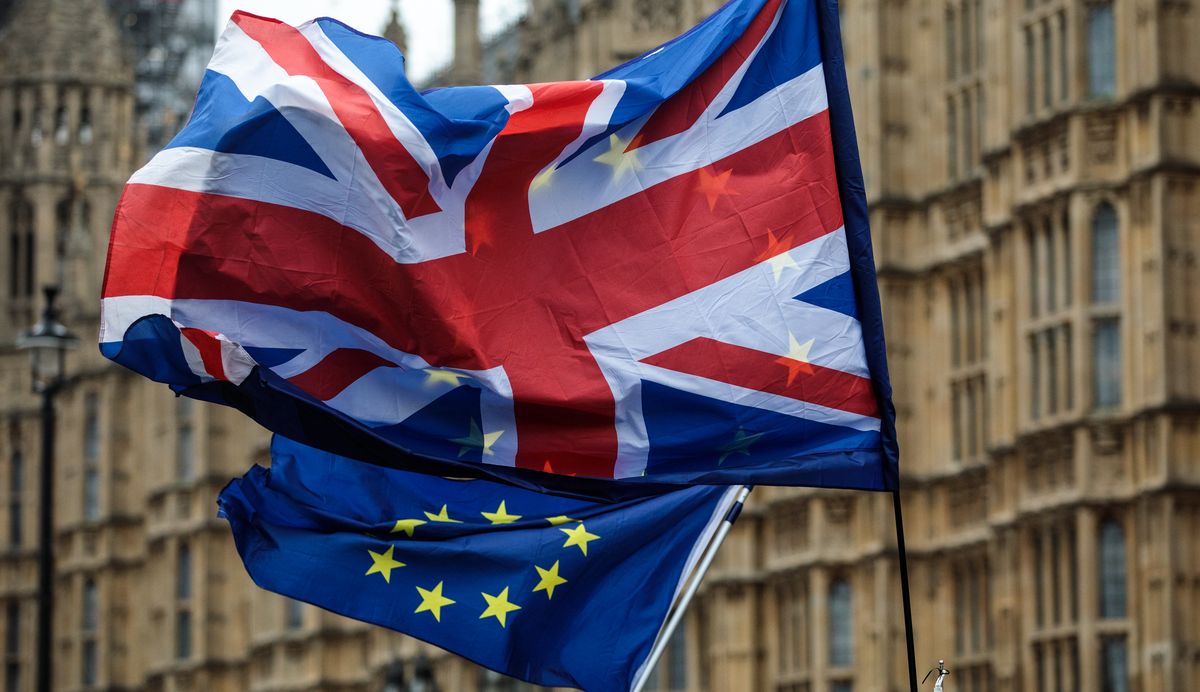 It is hard to think of any phrase in 21st-century Britain that is more Orwellian than 'People's Vote'.
The bruised elites, still reeling from the vote for Brexit, say 'People's Vote' when what they really mean is second referendum. Like a tinpot Stalinist ruler, they appeal to the idea of the people while feeling nothing but contempt for the people, and in particular for that thing we did on 23 June 2016: vote to leave the EU.
They say 'People's Vote' when what they mean is: 'We have to find a way to thwart what the people voted for.' They use the language of democracy to wage war on democracy. Someone should rip out the current definition of the word cynicism from the English dictionary and replace it with a photo of these people – everyone will understand.
Let's make no bones about it: the current campaign for a 'People's Vote', for a second referendum, is entirely anti-democratic.
It is driven by the most elitist of convictions: that ordinary people were hoodwinked by adverts on buses and memes on Facebook and thus didn't really know what they were voting for.
That the thing the people voted for is just too destructive – of the economy, of jobs, of the UK's standing in the world – and therefore the people must be 'encouraged' to reconsider.
That we – the well-educated, well-connected members of the political and media establishments – understand that Brexit is not really achievable, but they – the factory workers in Wales, the unemployed in Stoke, the wide boys in Essex – do not. And therefore we must give them another chance to get it right; to do the decent thing; to stop being such low-information, small-minded, easily brainwashed, racist cretins.
A 'People's Vote' is a desperate attempt to restore the age of deference whose death Brexit so brilliantly confirmed. It is an effort to heap pressure on the public to do the thing we flat-out refused to do in 2016: defer to our betters, to the Remain-supporting elites. A 'People's Vote' is a cynical stab at restoring what many in the establishment consider to be the natural political order – where they decide the future of their nation and our job is just to say, 'Okay'.
And yet.
And yet, it increasingly looks like a second referendum is coming. Support for it is growing among the political class. Tory cabinet ministers are pressuring PM Theresa May to 'back another vote', or at least to let them do so. According to the Observer, 'leading left-wing activists' in Momentum are demanding that Labour leader Jeremy Corbyn add weight to his recent hints that a second referendum is possible. Tony Blair, Alastair Campbell, Andrew Adonis, John Major and other unappetising members of the ugly, illiberal, war-making technocracy that dominated British politics for 20 years are out in force to demand a second referendum.
And in such circumstances, those of us who are committed to Brexit, to democracy, have got to work out what to do.
We can, and should, remind people how wrong it is to force a people to vote a second time before the thing they voted for the first time has even been enacted.
'How can it be undemocratic to ask the people for their views?!', elite Remainers ask, in faux-innocent tones, in tones that suggests they know full well why it is anti-democratic. Imagine if, following the US presidential election in 2008, Barack Obama was prevented from being inaugurated and from going to the White House because influential businesspeople, media activists and former presidents thought he was 'wrong' for the country. And imagine if these anti-Obama elites forced the American people to vote again. That would be bad, right? That might even signal the end of American democracy as we knew it, right? Well, that is what you are doing here. Own that reality.
We should continue to make this argument. But we must also accept that the very powerful forces lined up against Brexit – virtually every wing of the British establishment, the EU, most global institutions – could well secure the second referendum they so crave. And if they do, we have to be ready to fight in it; to turn this anti-democratic imposition on the public into a mass democratic act that will teach the political class a lesson they will never forget and likely never recover from.
Of course it depends on the wording of the second referendum. It is being suggested by some that the choice should be between Theresa May's deal and Remain. This seems unlikely; surely even our increasingly democracy-allergic rulers would recognise what an abomination that would be. It would represent the removal entirely of the Leave option.
If this were to be the choice on the ballot, it would represent a catastrophic breakdown in normal politics; a cavalier destruction of the pact that has existed in the UK in the democratic era – that the people must be consulted and listened to. In such circumstances, radical action would be required. At the very least a mass boycott of the vote. Perhaps something more than that. It would be intolerable to any democrat for a second referendum not to include the thing that 17.4million of us voted for in the first referendum – leave.
One of the other wording possibilities is between Remain and Leave again – a choice we shouldn't have to make for a second time, but if we're forced to, let's do it. If I had my way, the second referendum would ask: May's deal or No Deal, which would allow us Brexiteers to make the case for a full, clean, no-looking-back break with the Brussels oligarchy whose true anti-democratic colours have become so clear over the past two-and-a-half years.
Whatever choice they foist on us, we have to be ready. Ready to make the argument anew for leaving the EU. Ready to beat the streets and convince Leave voters to stick to their guns and Remain voters to switch to Leave in the name of upholding the principle of democracy. Our slogans should be, 'Teach them a lesson', 'Show them you meant it', and, of course, 'Take back control – for real, this time'.
If we are forced to do this thing we shouldn't have to do, then let's embrace it as an opportunity to rebalance politics in the people's favour; in favour of those who refuse to defer rather than those who expect deference. The first vote for Brexit was a devastating blow to an establishment that had forgotten about vast swathes of the public; a second vote could be the fatal blow. Let's create a situation where they will bitterly regret asking us to vote again.
Brendan O'Neill is editor of spiked and host of the spiked podcast, The Brendan O'Neill Show. Subscribe to the podcast here. And find Brendan on Instagram: @burntoakboy
Picture by: Getty.
To enquire about republishing spiked's content, a right to reply or to request a correction, please contact the managing editor, Viv Regan.