'We are experimenting on children'
Psychotherapist Bob Withers on the dangers of trans ideology.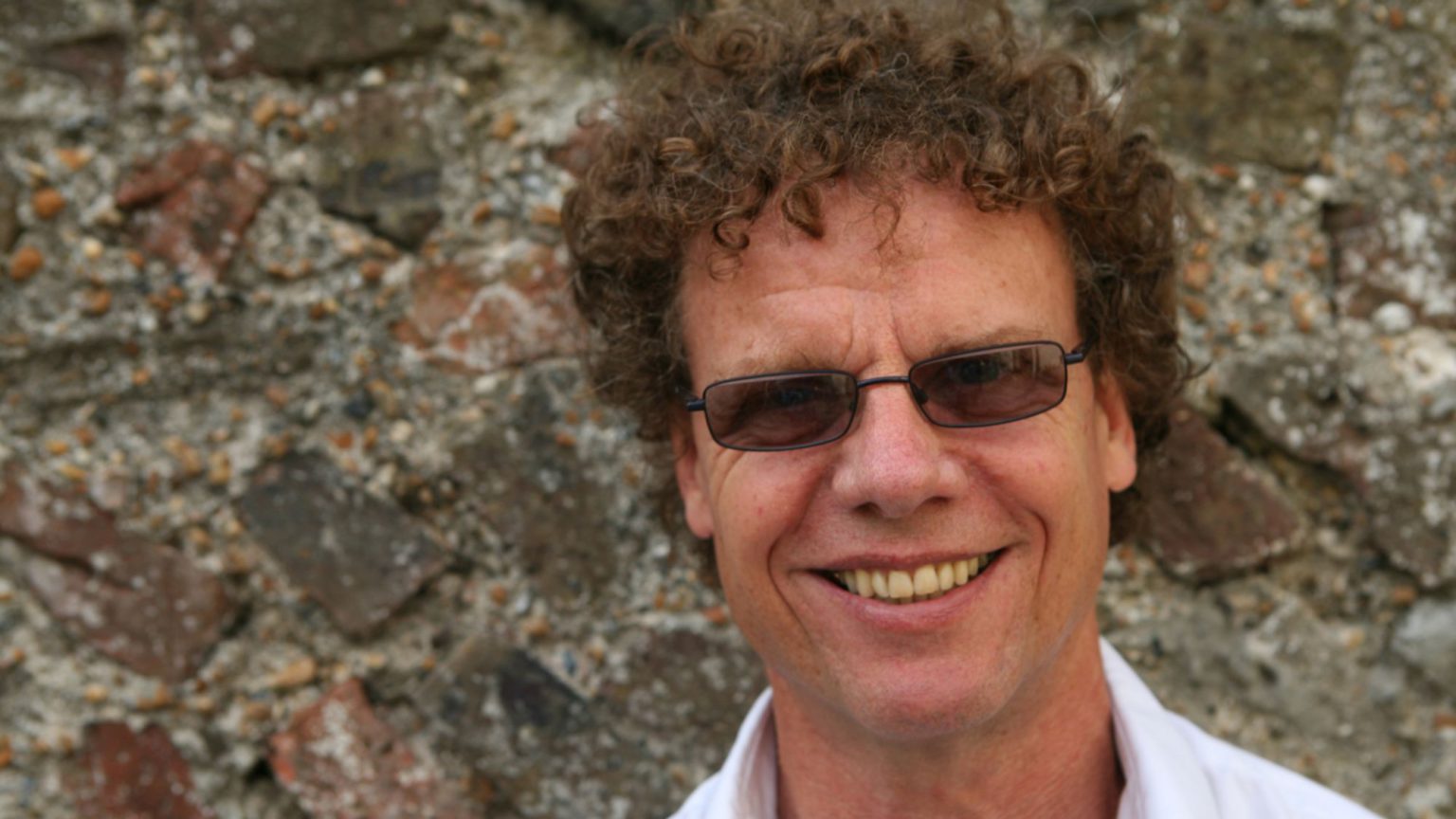 The number of children identifying as transgender is on the rise. Referrals to the NHS's Tavistock Gender Identity Development Service have increased by an astonishing 2,500 per cent in the past nine years. Psychotherapist Bob Withers is concerned that large numbers of children are being transitioned unnecessarily, and that discussion of this phenomenon is being closed down by trans activists. spiked caught up with him to find out more.
spiked: What first made you want to intervene in this debate?
Bob Withers: 25 years ago I had my first ever trans client. Chris had been living as a trans woman for nine years but had decided to de-transition. By that stage, he had lost his penis. Looking back, he felt he identified as a woman for psychological reasons. But he had fallen in with the trans community and got the idea in his head that he needed to transition with surgery. You have to have counselling in order to get the hormones and the surgery, but his friends in the trans community told him what to say.
Most people, including children, who want to transition nowadays are coached online by trans activists. They are told what to tell therapists in order to improve their chances of getting surgery and hormones. Most have already made up their minds that transitioning is the answer to their problems.
But if 10 years down the line, if you find that transitioning does not fix everything, you cannot go back, you have permanently altered your body. And so it became a mission of mine to try to help people like Chris before they have surgery, to work psychologically on the issues that they are actually suffering from.
For instance, when Chris woke up from surgery he said, 'I feel as if all my anger has been cut out', referring to his penis. He identified being male with something aggressive, abhorrent and intolerable. Transitioning for him was a way of trying to resolve his unbearable anger. In the end, he felt that he had been conned by the medical industry for giving him a surgical solution to a psychological problem.
Several years later, I had another case, John, who came to me before having surgery. He wanted me to rubber-stamp his transition. He thought I was transphobic to even ask him about his psychological issues. In one session, I found myself telling him about my previous patient who had regretted the surgery, and I could see his face drop. Half an hour after the session ended, he came back to my consulting room in a psychotic state. He had been out in the world and he thought people were going to attack him.
He clearly had an identity in mind for which he would need surgery to realise. For a moment, I caused him to doubt that identity, and he had a catastrophic collapse in his sense of who he was. He suddenly became aware that transitioning might not actually solve all his problems.
spiked: How does the controversy around trans issues play out in a clinical setting?
Withers: In a clinical setting, we have to work with painful emotional experiences. John had been abused, his mother had broken the family up by going to live with a woman, his father was extremely religious and used to have huge rows with him.
But if you want to open those issues up, you are accused of transphobia. Somebody like John can say, 'I'm really just a woman trapped in a man's body'. But there is no scientific evidence of a biological cause for transgenderism. Nor is there such a thing as a male body with a female brain. But even saying that is considered transphobic.
For me, as a psychotherapist, if we can say that a person's body is one way, but they identify with the opposite gender, then no problem. Let them identify as a woman in a man's body, let them live creatively with it. But if it is causing them real suffering, as a therapist, you have to do something about it.
You can go one of two ways. One way is to alter the body. This is the fashionable option because it is quick and easy in the short term. Patients tend to feel better at first, but many come to regret it. The long-term side effects are largely not known.
The other way is to work on the mind, to ask what caused a patient to identify as trans. But now trans activists are attempting to control our profession, without any proper clinical evidence or understanding of what we do. They have introduced something called the Memorandum of Understanding. It basically conflates the therapy you would give to a person who says they are trans with gay conversion therapy. It could lead to therapists being struck off.
At the end of the therapeutic process, a patient might, for instance, come to understand that he identifies as a woman because his father let him down so badly that he is averse to anything male about himself. If, in therapy, he managed to work through that and reconcile himself with his masculinity, it could now be said that his therapist had practised conversion therapy on him.
But actually, if you work successfully on a patient's mind, who is experiencing these feelings, you reconcile him with his body and his past. You have actually cured something. In my mind, that is a much happier therapeutic outcome. The alternative to this is a lifetime of medical treatment, which is not a real cure – you cannot actually change sex, you can only approximate it.
In my opinion, all this is even more of a problem with young people. Most therapists are frightened of being struck off, so they refer young people to the Tavistock clinic. But they don't get proper therapy there, either – just six sessions of assessment to see if they are gender dysphoric. If they are diagnosed with gender dysphoria, which about 50 per cent are, then they are allowed to go down the medical pathway.
spiked: Are children being unnecessarily transitioned?
Withers: Yes, a lot of them. You cannot tell in advance who is going to benefit from transitioning and who is going to be damaged. About 95 to 100 per cent of people who start on puberty blockers end up transitioning fully. Once you are on the railway it is very difficult to get off it.
But when puberty blockers are withheld, we know that 80 per cent of children start identifying with their biological sex again. So it is clear that we are unnecessarily transitioning children.
On the basis of 'first do no harm', we should be reserving medical treatment until people are fully matured, when they can make a reasonable decision about such a major change. I would even strongly advise that adults have psychotherapy before transitioning, because it might be possible to understand what is driving their trans identification without having to modify the body in such a drastic way.
I think the trans activists, who are encouraging transition, are acting in good faith – they are trying to look after kids. They think back to when they were kids and how they would probably be much happier if they did not have to go through the 'wrong' puberty. But they are giving advice to children which they are not qualified to give. They are not these children's parents or therapists. They may be dealing with a child who is gay and struggling to accept it, or who is struggling with autism or another mental-health issue.
spiked: What role do other mental-health issues play in children who want to transition?
Withers: Body dysmorphia could be an issue here. Between two and three per cent of teenage girls suffer from body dysmorphia. One way this may present itself is through so-called rapid-onset gender dysphoria, where a child announces they are trans out of the blue. This can happen with teenagers when they are struggling with puberty.
It is very difficult to distinguish between body dysmorphic disorder and gender dysphoria. The symptoms are often the same. There are all sorts of ethical and clinical difficulties here which I do not think my profession has really resolved.
A patient once told me that they thought their nose was shaped like a witch's and they had a panic attack everytime they caught sight of it in a mirror. But their nose was not ugly or witchy at all. Really they were having witchy thoughts and feelings which they found frightening. The last thing you would do with a case of body dysmorphia like that would be to operate on the patient's nose, because it would not deal with the underlying problem.
We are following a series of protocols with gender-dysphoric children, who may in fact be body dysmorphic. We may be doing exactly the wrong thing, if that diagnosis is wrong. We are working in the dark, experimenting on children.
Meanwhile, anyone like me, who counsels caution, draws attention to the poor science and lack of research, or gets in the way of this clamour for medical treatment, is called transphobic or bigoted and will likely get shut down.
So far I've been lucky. But I also think the climate is changing. More people are aware that, actually, we need a debate on this because if there is no discussion, how can we decide the right way forward?
Bob Withers was talking to Fraser Myers.
To enquire about republishing spiked's content, a right to reply or to request a correction, please contact the managing editor, Viv Regan.