The rise of Generation Needy
The desperation of today's young people to be 'liked' is deeply unhealthy.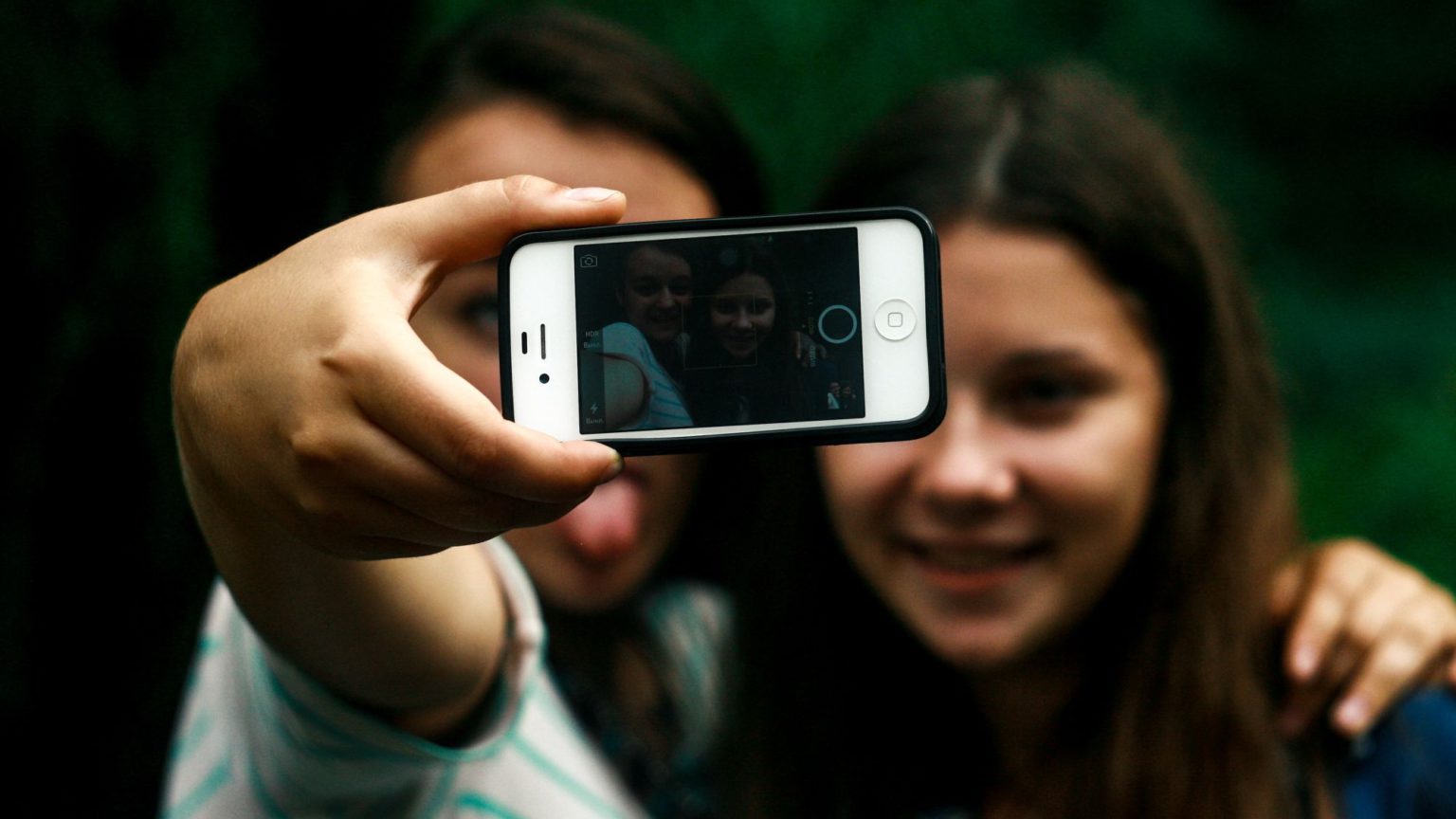 If you still haven't got your niece, nephew or grandchild a Christmas present, then the best advice, it transpires, is: don't bother. Not a physical present, anyway. According to research carried out by Barclaycard, young Britons would much rather be given 'experience' gifts such as adventures, days out, spa and beauty treatments, theatre and comedy tickets, rather than presents such as clothing, books or gadgets.
According to The Times, the reason why young people now prefer 'experience' gifts is that they 'will gain them likes on social media'. No surprise there: this phenomenon is merely the latest manifestation of Generation Needy's attention-seeking desire to be liked (in both senses) and affirmed.
Generation Needy has made itself known in a multitude of ways already. Instagram, with its photographs designed to generate envy, but actually exposing the insecurity of its users, is perhaps the best-known example. The selfie, the most telling phenomenon of our times, is employed on multiple social-media platforms, also in order to garner 'likes'. The failure of any 'likes' to appear consequently becomes a source of profound gloom. Then we have the anxiety over the number of Twitter followers: an increase gives you that dopamine hit while a decrease provokes that inner question: 'What did I do wrong?'
There is even a school of thought that the rise in the number of teenagers identifying as transgender is a symptom of our insecure era. According to a Sunday Times report at the weekend, teenagers are far more likely to transition in clusters than as individuals, and are often influenced by pressures from online. The mother of one daughter interviewed recalls: 'She and her sister were watching endless YouTube videos. She got on to this "my transition" timeline.' The mother eventually confiscated her daughter's phone: 'It was hard for her to step back because she had thousands of Instagram followers and she was one of the cool trans kids.'
There is nothing new about teenagers wanting to belong, to be one of the cool kids. Adolescence and early adulthood is a difficult and insecure time of one's life, and there has always been that craving to be accepted. But there can be no doubt that the teenagers of this millennium are the most needy and insecure ever known. There can also be no doubt that technology, specifically social media and YouTube, is in large part responsible for this.
As the world grows ever-more connected, there are more people whose lives we can see, and who can, in turn, see and judge our lives. The potential to be envious of the supposedly brilliant lives of others grows all the time, and with it the scope for people to 'like' us swells. This has created Generation Needy.
But adults are becoming almost as desirous for attention. Out of the 2,000 adults questioned by OnePoll this month, 56 per cent said that they would prefer an 'experience' to a material gift, presumably so they, too, could put proof of their brilliant experience on Facebook. And let's not forget that attention-seeking middle-aged adults are far greater users of Facebook than the young. In this respect, we are all Generation Needy now.
---
Brexiteers aren't nostalgic for empire
One of the most resilient myths of our times is that your typical Brexiteer is a crusty old xenophobe who longs for the days when Britain had an empire. It is a stereotype best described by Sir Vince Cable, who accused Leavers of being motivated by 'nostalgia for a world where passports were blue, faces were white, and the map was coloured imperial pink'. The 'Britain misses its empire' trope finds particular favour in French and Italian newspapers, and is invoked repetitively by the Irish commentator Fintan O'Toole.
The idea that aged Brexiteers are moustachioed Colonel Blimp types could possibly have been justified 30 years ago, when Euroscepticism was a peripheral political pastime and those who participated in it did remember and perhaps did miss the Empire – and a time when Britain was all-white. But the story is very different now.
The much demonised seventysomethings and sixtysomethings who voted for Brexit in 2016 came of age in the 1960s and 1970s, decades known for their spirit of liberalism, liberation, radicalism and multiracialism. The crusty Brexiteers of today are precisely the opposite of your ruddy-faced racist who 'misses the Empire' (maybe those foreign correspondents who repeat this cliché should venture beyond London). It is no coincidence that Sir Michael Caine and Roger Daltry are among this country's most outspoken Brexiteers.
I've never met a single member of this demographic whose vote to leave was motivated by xenophobia. For them there was but one principle at stake when it came to Brexit: democracy. This was the generation that believed in freedom and power to the people, and who today recognise that the EU has come to epitomise the very opposite.
---
'Hergé's demonisation of the Bordurians was responsible for ethnic cleansing', by Mungo Krankenhaus
I very much welcome recent comments by author Arthur Deighton, who has dared to speak truth to power: that Hergé's depiction of the Bordurians was hateful and racist. 'It's hard not to miss the notion found in King Ottokar's Sceptre and The Calculus Affair that some races, ie the Bordurians, are just worse than others. It's easy to demonise one's opponents. But it has dire consequences for yourself and society.'
Indeed, whether portraying Borduria as a brutal, totalitarian state, populated by straw-chewing peasants, or one riddled with comical, incompetent secret police, Hergé's odious 'othering' is totally unacceptable. His statue of Marshal Kûrvi-Tasch, caricaturing him as a Nazi-saluting Balkan Stalin, was especially squalid and offensive. In reality, everyone knows that Borduria was one of the most open, idyllic lands that ever existed, where girls and boys would frolic in spring meadows and where rivers ran with chocolate. It had a thriving economy, with tractor-production figures second to none. Borduria had no intention of invading Syldavia or developing an ultrasonic weapon. It never meddled in the affairs of San Theodoros.
Hergé's books are a tawdry tissue of lies. Entire fabrications. Reactionary, revisionist tripe. Fake news. Typical of a Western author beholden to the cliché that the West is 'civilised' and the East is 'barbaric'. All this loathsome creep did was to sow the seeds of hatred and lay the ground for the ethnic cleansing that was to come.
Hergé's books belong in the dustbin of history. By the whiskers of Kûrvi-Tasch!
Patrick West is a spiked columnist. His latest book, Get Over Yourself: Nietzsche For Our Times, is published by Societas.
To enquire about republishing spiked's content, a right to reply or to request a correction, please contact the managing editor, Viv Regan.