How comedians are surviving PC culture
Meet the comics challenging comedy's narrow consensus.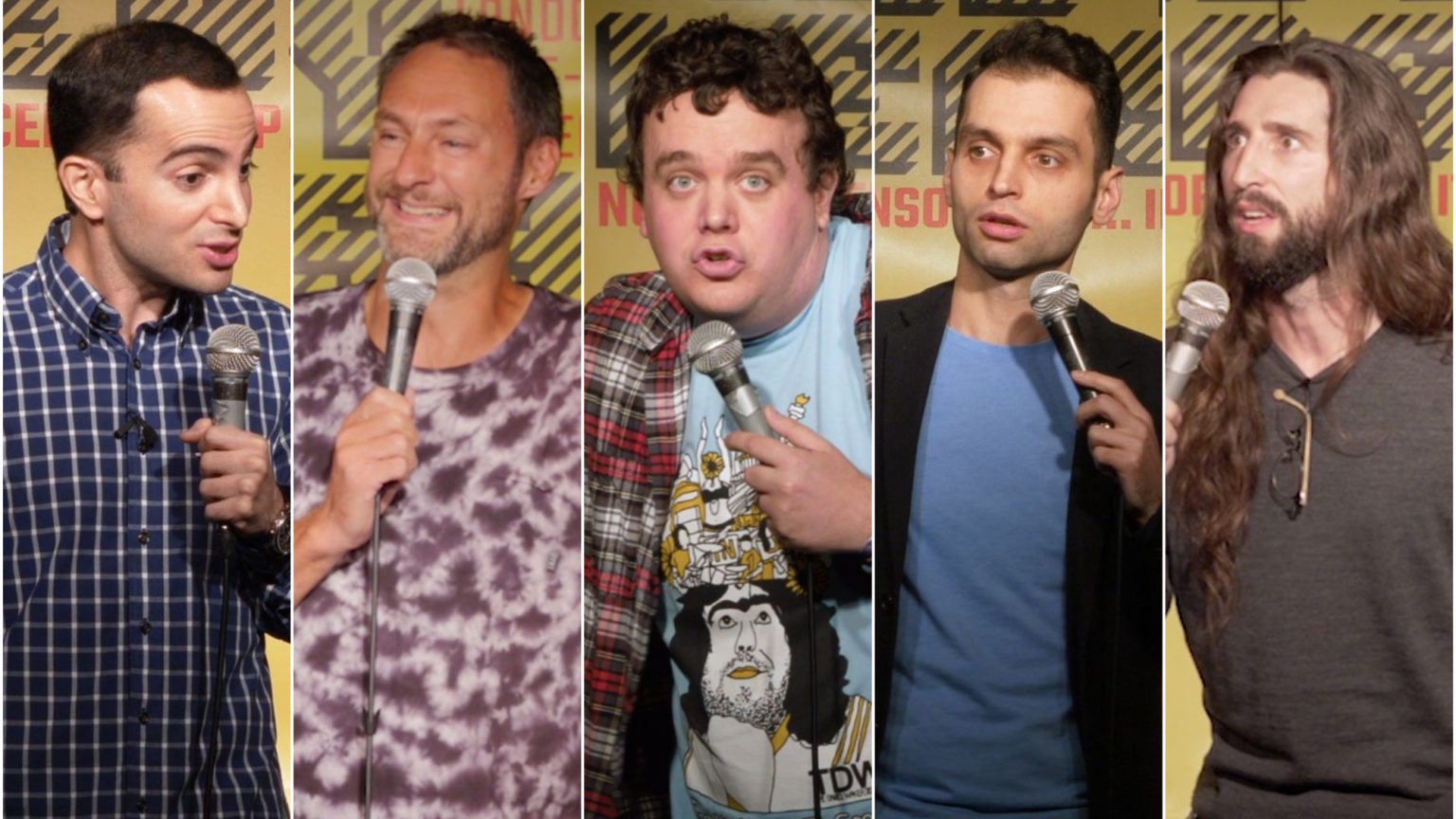 Going on which comics make it on to TV and radio nowadays, you could be forgiven for thinking that comedy has lost its edge. The piss-takers, the anarchists and the free-thinkers have given way to comedians who regurgitate Guardian talking points and are terrified of the easily offended.
But all is not lost. The live comedy scene is awash with new and exciting talent. But how do up-and-coming comedians succeed in a culture which is hypersensitive to controversial viewpoints? How do they explore ideas when jokes are taken literally and some people actively seek to be offended? Is success in today's comedy scene possible if comedians only make jokes about acceptable targets?
As the co-founder of Comedy Unleashed, London's free-thinking comedy club, I come across lots of new comics who don't toe the party line. I asked some of them what it's like to hone their talents in the current climate.
Konstantin Kisin is a Russian-born comedian. He often opens his set with 'Hello, I'm from Russia'. 'I know that makes the audience feel a mixture of curiosity and fear', he tells me. He likes to play with stereotypes: 'Using stereotypes is perfectly legitimate, they acknowledge a reality that exists for most people. The question is whether or not a joke is funny. If it's lazy, unsophisticated and lacks nuance, it won't make people laugh. People laugh when you acknowledge something that they are thinking, but are wary of saying.'
Jay Handley tackles race and gender issues in his act. On the gender pay gap, he jokes that, 'I used to think men and women were pretty much equal, but it turns out men are 20 per cent better at making money'. On mansplaining, he asks 'why women don't just say "I know" when they're being lectured, instead of getting silently furious and then blogging about it'.
So does Handley worry that he'll be mistaken for a misogynist? 'People do walk out', he says. 'They take what I say literally. Ultimately though, a joke is, by definition, saying something that you don't mean. It's often more fun to do half-jokes – saying things which sound wrong but include an element of truth that forces people to think twice.'
In the past, comedians in Britain worked their way up through the tough atmosphere of working men's clubs or through the pub circuit. They had to be quick-witted and practised at dealing with hecklers. Nowadays the challenge lies in getting an audience to loosen up and feel as if they can laugh at controversial subjects.
'One thing a comedian can't do is say "I'm only joking" after every punchline', says Handley. 'I try to deliver my jokes with a twinkle in my eye. It can be risky! If I was doing a joke about wonky wheels on shopping trollies, it wouldn't matter if it fell flat. But if I'm joking about race and sex, and people don't get the irony, it can be hell.'
Nowadays, there is much greater diversity among those who take up comedy, which is welcome. But at the same time, the range of viewpoints and perspectives seems to have narrowed. Nicholas De Santo is an Italian-Iranian comedian who says he was banned from performing at some of his favourite comedy clubs. 'It's white liberals who object to my jokes about Obama's disastrous foreign policy or Islam as a religion of peace. Punters who have lived in the Middle East or Eastern Europe share my concerns and get the jokes.'
De Santo is one of the circuit's few (openly) right-wing comics. He didn't set out to be one, but saw that this angle was underrepresented. 'It's the promoters who are most censorious. They fear complaints. But they sometimes underestimate audiences, who often want refreshing viewpoints.'
So do comedians have to be left-wing to be successful? For Konstantin Kisin, a centrist, comedians coming from different perspectives are rarely rewarded. 'The people who control comedy, especially TV and radio, want new faces. But they have a particular mindset which ensures conformity. Half of the country has switched off and they don't care.'
Leo Kearse, whose most recent Edinburgh Fringe show was called 'Right-Wing Comedian', agrees. 'At the Fringe, the BBC pick up on shows that tick all their diversity-quota boxes, but they ignore hugely popular shows which don't share their mindset.' He says audiences actually respond well when he makes fun of #MeToo or says Donald Trump is okay.
But this isn't just a matter of left v right. Joe Wells is left-wing but thinks it is important to challenge an audience, not pander to their views. 'Good comedy makes you think. Sometimes it's good that everyone in the room feels uncomfortable and is challenged. I did a show on generational differences in politics, which alienates all the older people at first. Then it progresses to make the younger people feel guilty. It's great when it works.'
De Santo also thinks that the best comedians are the edgy ones. 'They have to be 10 times better than your average comic. They also have to know their political facts. The audience, promoters and reviewers are looking for weak spots.' And for Jay Handley, herein lies the irony of PC culture: the creation of new rules around language is 'arming comedians like me with more things to subvert'.
Perhaps the censorious climate could inadvertently nurture a new generation of sharp, subversive comics. One thing is for certain: if they are funny, they will get a slot at Comedy Unleashed.
Andy Shaw is co-founder of Comedy Unleashed.
On Tuesday 11 December, Comedy Unleashed is hosting the Bloody Big Christmas Party with six up-and-coming comedians, plus cabaret and songs from Vanity von Glow, Ria Lina and Dominic Frisby. spiked readers can get a 30 per cent discount with the promo code SPIKED. Book your tickets here.
To enquire about republishing spiked's content, a right to reply or to request a correction, please contact the managing editor, Viv Regan.