Women journalists: stop playing the sexism card
There's no evidence Andrew Neil was being misogynistic towards Carole Cadwalladr.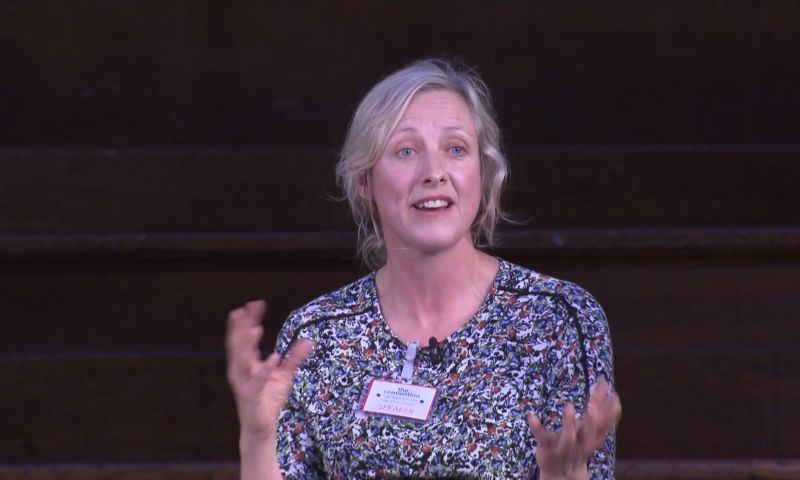 Last week a quarrel broke out between Observer journalist Carole Cadwalladr and BBC host Andrew Neil after Neil called her a 'mad cat woman' on Twitter. I don't blame her for feeling angry about that. But it is not at all clear that Neil made his comment for sexist reasons, as Cadwalladr and many others are now claiming.
Neil is one of the best journalists at the BBC. He is a formidable interviewer who doesn't give anyone, man or woman, an easy time. It wasn't a great tweet. But I don't think he was attempting to 'slut shame' Cadwalladr, as she argued in a piece on Sunday. It seemed to be just an ill-judged early-morning tweet that he deleted pretty quickly.
I bear Cadwalladr no grudges and hope she carries on with her work. Some of the attacks on her have been vile. But for the most part they are better understood in the context of Twitter, which tends to breed incivility, rather than as misogynistic. Twitter has loads of cowardly toadies who leap on and amplify unpleasant comments that they would never have the guts to say to someone's face. It is also often more of a partisan political thing than anything to do with gender. I have been horribly insulted and mobbed on Twitter by men who present themselves as 'progressive' and 'feminist'. I don't believe they are all closet woman-haters; I think they're just pathetic idiots who cannot debate properly without using ad hominem slurs. Plus, men can be just as cruel to each other online.
We shouldn't be too quick to frame disputes between men and women in terms of sexism. The BBC is certainly not 'failing women', as columnist Rhiannon Lucy Cosslett said in relation to the Cadwalladr/Neil fracas. She wrote:
'Perhaps it's time the BBC had a debate with itself. I propose the motion: "Women are human beings worthy of equal treatment." No doubt there are some within the corporation, even in 2018, who would cheerfully oppose it.'
This is all feeding into a worrying narrative that being a female journalist or writer is particularly fraught with difficulty. But that is not true. Women working in these fields have more opportunities than ever before. No one could credibly say the BBC is a sexist institution. It is quite obviously the opposite. As an organisation it is visibly committed to equality and diversity.
And yet many feminists and gender activists cannot countenance even mild criticism of feminist causes by male BBC journalists. Today host John Humphrys caught loads of flak last year when he questioned the #MeToo movement. Never mind that he is a journalist and is supposed to interrogate political movements and ideas. Do proponents of #MeToo really believe their movement is wholly positive, without fault, and that there are no tough questions to be asked of it? That would be absurd.
There are without doubt misogynistic men who seethe with resentment at women, but that doesn't mean every man who is nasty to a woman is doing it for bigoted reasons. Men and women should be free to engage in the rough-and-tumble of politics without having their motives impugned. Otherwise we could see discourse between the sexes drastically stultified.
Candice Holdsworth is the founder and editor of Imagine Athena.
Picture by: YouTube.
To enquire about republishing spiked's content, a right to reply or to request a correction, please contact the managing editor, Viv Regan.