The poetry and the pain
Sylvia Plath's letters paint a searing portrait of a marriage – and life – falling apart.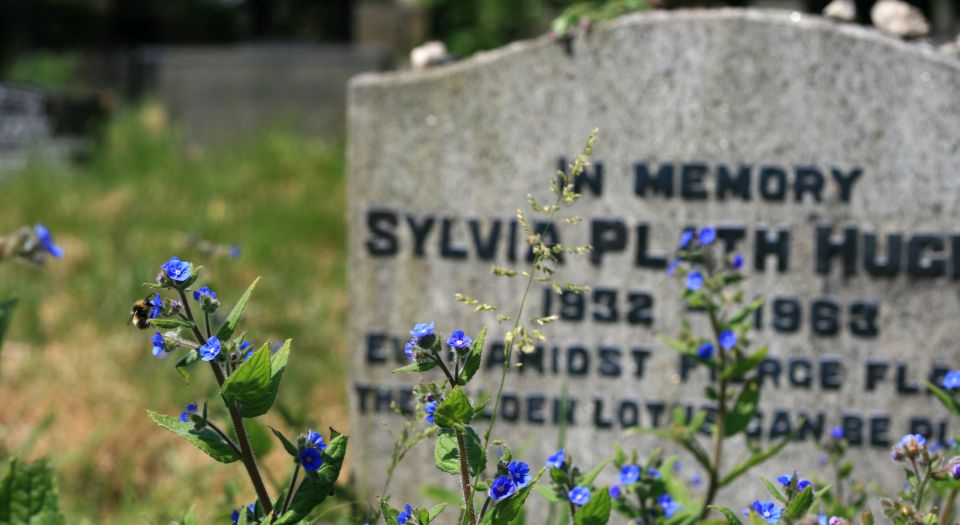 When we first encounter Sylvia Plath (1932-63) in The Letters of Sylvia Plath Vol 2: 1956-1963, she and Ted Hughes are in Cambridge, living as newlywed young poets. She has set aside youthful pursuits and is determined to make a good wife and mother, while seeking recognition as a writer of stories and poems.
In the summer of 1957, after graduating from Cambridge University, Plath and Hughes had moved to Massachusetts where Plath was appointed as an English teacher. Hughes had his first book accepted for publication by Faber & Faber, and Plath was publishing stories and poems regularly. There is business correspondence in this volume, which shows Plath navigating her many literary markets: women's magazines, poetry quarterlies and American glossies, with occasional recording sessions at the BBC studios.
The starry-eyed Plath described her husband as 'the most wonderful man who ever lived' – a veritable hunting-fishing, tarot-reading, verse-writing, Chaucer-declaiming six-foot-two superman. Their relationship was always volatile; passionate outbursts, resentment and bitterness on both sides tempered the love, attraction and admiration they felt for one another. Although Plath's esteem for Hughes as a man and husband changed, her admiration for him as a writer was never less than adulatory. Her labours typing and retyping his manuscripts in a pre-photocopier era must have reduced her own personal output.
In 1957, Plath began working at Smith College, where she had herself once studied. She seems to have been a diligent teacher, but found the effort draining, leaving her little energy for writing. The reading, preparation and marking consumed her evenings and her letter writing slowed.
The letters from this period cover the minor ailments which dogged her, but also her cultural experiences: attending Ionescu plays in New York; visiting Marianne Moore in Brooklyn; cocktails with TS Eliot; being impressed by The Lord of Rings and being disappointed by Doctor Zhivago. In letters to editors she discusses revisions to her poems. There are letters to Stevie Smith and Anne Sexton. And some poems are included here, too.
Hughes and Plath returned from New England to stay with Hughes's parents in Yorkshire. This proved very trying. Plath complained that her mother-in-law's cooking was indigestible. More seriously, Plath had trouble being accepted by the Hughes family. One Christmas, the conflict came out into the open: 'Olwyn [Hughes's sister] made such a scene this year that I can never stay under the same roof with her again. She has never hidden her resentment of me, and her relationship with Ted is really quite pathological… Olwyn's warped mind… makes her try to annihilate her brothers' wives – and of course her relation to Ted is a rather Freudian one, and quite horrifying.'
In 1960 Hughes and Plath moved to London, where their daughter Frieda was born. But that autumn, after Plath's first book was published, they began to divide their time between London and Devon, where their son was born. (Frustratingly, the locations from which Plath wrote her letters is omitted in this volume, sending readers to the chronology to work out if Plath was in America, London or Devon when she wrote a particular letter.)
Plath had mixed feelings about Britain, her adopted homeland. 'Everything is frozen, stratified', she writes. 'If only you could imagine how grim England is in winter… Nothing ever gets dry or clean; no ice boxes (one really doesn't need them) and everything falls apart in your hands – carpet sweepers, plumbing pipes, wiring. Oh God Bless America.' Yet she made British friends, appreciated the patronage of the BBC and was supportive of the NHS (though she was critical of British dentistry).
There is much high-spirited celebration here of her marriage, motherhood and literary creativity. Her lively and funny letters from hospital show us Plath at her most witty. Inevitably, the letters grow increasingly dark and desperate as her marriage disintegrates. The core of this correspondence are the letters to Plath's mother, Aurelia Plath Schober. Plath appreciated her support, but found her stifling, and her well-intentioned interventions sometimes caused problems.
Plath's letters to her mother were previously published in a separate volume. But that book was produced under the direction of Plath's mother and Hughes, and so much material was censored to protect the feelings of her children and – undeniably – Hughes's reputation. This edition, however, holds back nothing – not even the passages Plath's mother attempted to redact, using ink to obscure parts of the original letters.
The candour of this volume is in part the result of an auction in March 2017 of 14 letters from Plath to therapist Dr Ruth Beuscher. The letters were written between 1960 and a week before the poet's death in 1963. They described Plath's married life in intimate detail, though they were technically personal letters rather than part of any professional relationship. The auction house put images of the letters online and newspapers published (sometimes inaccurate and sensational) summaries. Once the letters had been seen, copied, offered for sale and excerpts had been quoted in the press, they became public material. As such, there seemed little virtue in excluding them from a volume of complete correspondence. Even so, given how personal and sexually descriptive the Beuscher letters are, it took a degree of courageous detachment for Plath's daughter, the poet Frieda Hughes, to authorise publication.
Plath's discovered her husband's infidelity in the summer of 1962. Her reaction was fiercely expressed in a letter on 11 July 1962 to Beuscher. 'I imagine idiocies – her [Hughes' lover, Assia Wevill] coming to live here, me breaking her nose and knocking her teeth out… I am proud. I will not be made a fool of.' When the couple went to stay at an acquaintance's in Ireland (while Plath was weak and recovering from flu), Hughes went out on a hunting trip and never returned. He had gone to London to be with his lover. Even considering the partial telling in these letters, Hughes's conduct seems cruel and remarkably callous. 'He keeps saying he can't understand why I don't kill myself, it would be so convenient.'
She reports that Wevill's influence causes Hughes to speed, start smoking and act recklessly. (Wevill had a history of wild behaviour, including violence, and years after Plath's death she would kill her own child and then herself.) He began to drain the couple's bank account while Plath struggled to care for their children, shocked as the bills and speeding fines mounted up. She called him 'gutless' and 'infantile', and decided divorce would be necessary. She describes finding 'sheafs of passionate love poems to this woman… describing their orgasms, her ivory body, her smell, her beauty'. Many of them, she says, 'are fine poems'.
This is powerful material told in a raw and bitter fashion. We have the background here to Plath's last sequence of poems, which sting with pain and are numb with depression. In a bout of intense isolation and suffering, Plath wrote poems as lean and as sour as anything ever written by a major poet. The final poems are brilliant and searing, but the price was unbearable. Alone except for two young children, in a tiny flat during one of the century's most severe winters, Plath – sick, exhausted, driven to the point of madness – protected her two infants then gassed herself using her oven.
This book is quite a journey for anyone who loves Plath's writing – it is every bit as dramatic and emotional as her poems. It might prove too painful for some.
Alexander Adams is an artist and writer. Visit his website here.
The Letters of Sylvia Plath Volume II: 1956-1963, by Sylvia Plath, is published by Faber & Faber. (Buy this book from Amazon(UK).)
Picture by: UncleBucko, published under a creative commons license.
To enquire about republishing spiked's content, a right to reply or to request a correction, please contact the managing editor, Viv Regan.