In defence of Joanna Williams
The calls to No Platform spiked's associate editor are chilling.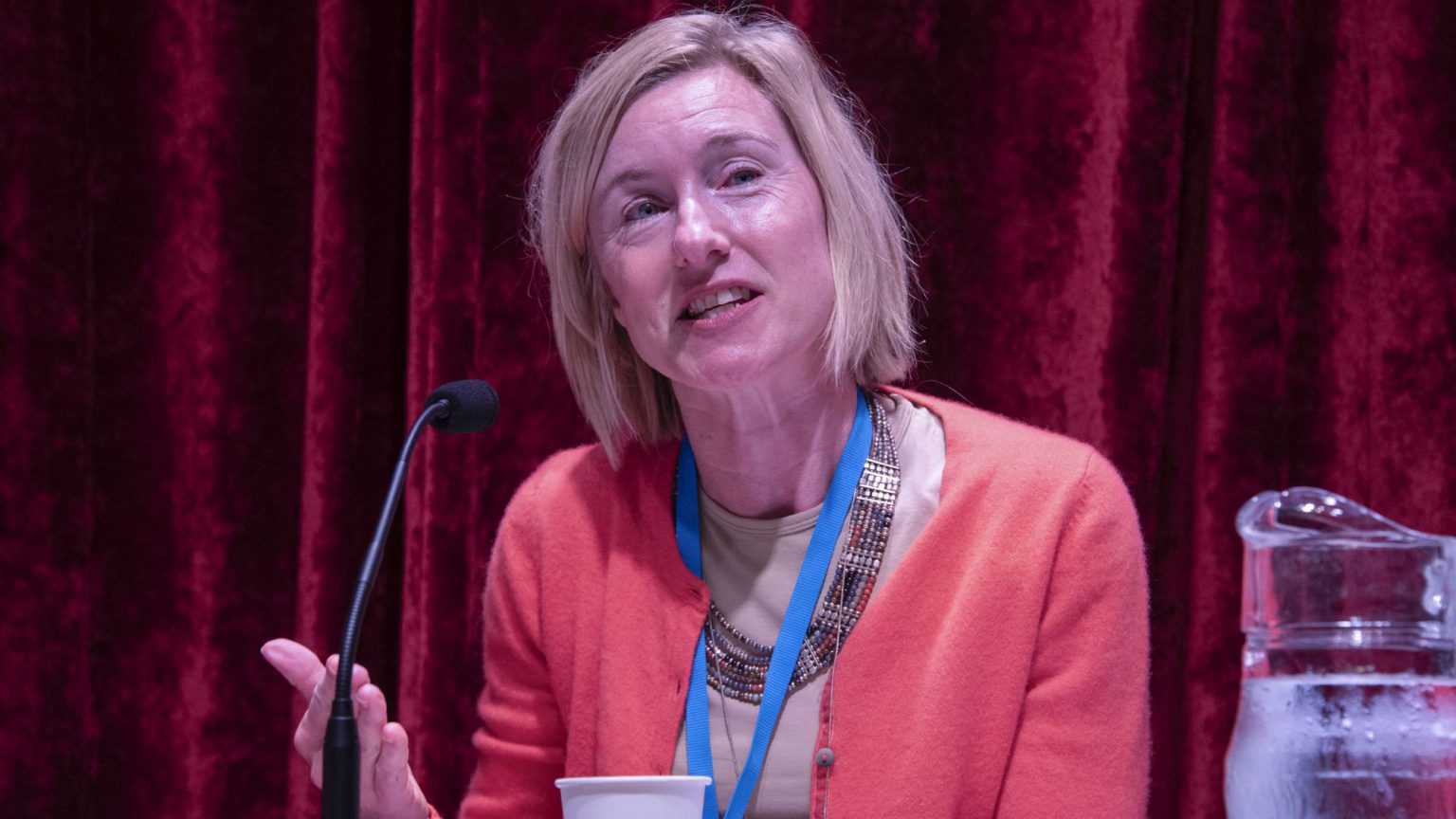 Student activists at King's College London are calling for spiked's associate editor, Joanna Williams, to be No Platformed.
She is due to give a talk this evening to the war studies department as part of a new speaker series designed to promote civil and pluralistic discussion on campus. I'm one of the organisers.
But KCL's Intersectional Feminist Society isn't happy. It has written a furious statement demanding the disinvitation of Williams, justified by slanderous claims.
The signatories say that Williams – a critic of identity politics, new strains of feminism and transgender activism – poses an existential threat to certain students: 'Not supporting women, trans- and non-binary people kills, and Williams knowingly endorses this.'
This ridiculous backlash shows no one is immune from the No Platforming mob. Williams' arguments are reasoned and based in facts. She criticises identity politics from a pro-freedom, universalist perspective. She is not 'hateful', as this letter alleges.
The efforts to prevent her from sharing her research and ideas on campus tell us more about how intolerant some students have become than they do about what Williams actually thinks.
KCL's rules on external speakers place concerning caveats on free speech. 'We have to constantly make a trade-off between freedom of speech and freedom from hate', reads a recent statement by the university's leaders.
But even so, there is no basis on which Williams can or should be banned. This is why the would-be student censors have resorted to smears – the sort of tactics that have no place in a university that purports to promote the pursuit of truth.
For now, the administration hasn't caved to the protesters' demands. But the problem at KCL, as on so many campuses, is that intolerant students are too often given the moral high ground. And they really don't deserve it.
The Intersectional Feminist Society accuses Williams of 'misogyny', citing her criticisms of the #MeToo movement. But suggesting that women must conform to a particular view on certain social issues, or else be guilty of hating other women, is not only ridiculous – it is ugly. It is far more damaging than anything Williams is alleged to have said.
KCL's students' union has endorsed the campaign to shut down the event, stating 'there is a line between sharing a view and advocating for the dismissal of an entire demographic or undermining the violence experienced by another.'
Such baseless slander shows how important it is that those of us who believe in free debate and discussion defend people's right to speak on campus.
The event will go ahead this evening. We can only hope that the student censors begin to realise that lies and smears will ultimately fail against reasoned and well-argued ideas.
Tamara Berens is a student at King's College London. Follow her on Twitter: @tamaraberens
Picture by: Academy of Ideas
To enquire about republishing spiked's content, a right to reply or to request a correction, please contact the managing editor, Viv Regan.