The abandonment of Asia Bibi
Why Western progressives are not fighting for this persecuted Pakistani woman.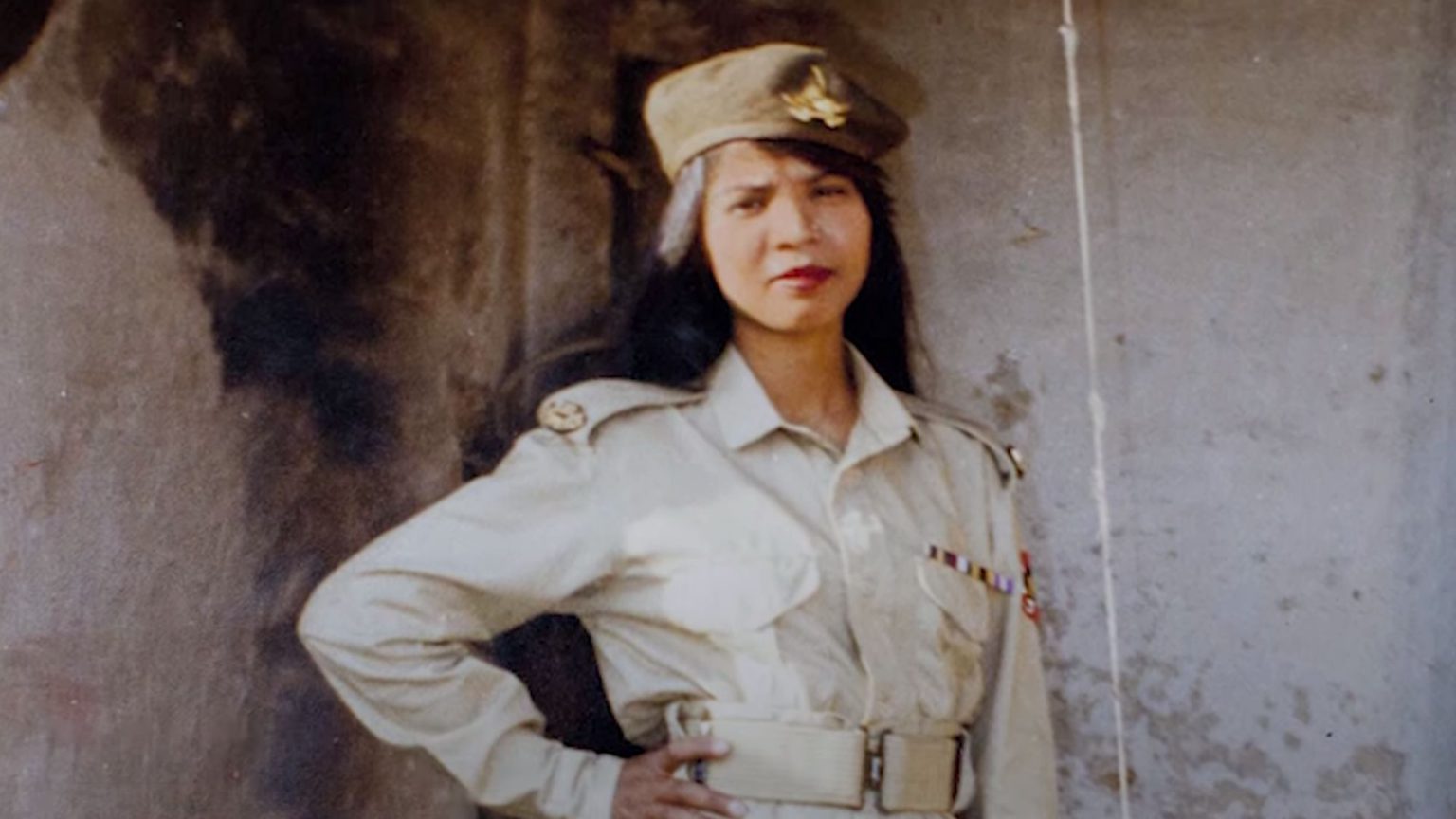 Where are the West's solidarity marches for Asia Bibi? Where are the t-shirts? Why aren't 'Free Asia Bibi' flags flying on campuses? Why haven't student progressives elected Asia as the symbolic head of their unions, as they did with persecuted Eastern European writers in the 1970s or African liberation leaders in the 1980s?
Bibi, after all, comes across as an ideal person for those of a genuinely liberal or leftist persuasion to get behind. She's a woman. She's a farm labourer. She is part of a persecuted minority (Christians in Pakistan). And she has been subjected to awful punishments and deprivations merely for saying something.
In a different era, Asia would have been a cause célèbre in certain Western circles. But not today. Why? Because many in the West now agree that the thing Bibi is alleged to have done, and for which she has been so severely punished, is indeed immoral – that is, mocking Muhammad.
Bibi is a Roman Catholic and a former farm worker from the Sheikhupura district of Punjab. In June 2009 she was harvesting berries with other women in Sheikhupura when she picked up a cup to take a drink of water. Some of the other women, Muslims, accused her of polluting the cup, given she is a Christian and therefore unclean, or 'filthy', as they branded her. And they allege that Bibi fired back with some swipes at Muhammad. Bibi has always denied this. Nonetheless, a mob visited her house and beat her up. She was then arrested, charged with blasphemy, and, in November 2010, sentenced to death by hanging.
She was sent to death row. She was attacked in prison. Other prisoners were arrested for conspiring to kill her. There were regular anti-Bibi protests by hardline Islamists waving placards saying, 'HANG ASIA'. They wanted her execution hurried along so that the world might be rid of this poor, filthy Catholic woman who allegedly disrespected the Prophet.
Last week, however, Pakistan's Supreme Court overturned Bibi's sentence. It accused the women who made the accusations against her of lying – their story was 'concoction incarnate', it said – and it decreed that Bibi was 'free to go'.
Only Bibi has not been free to go. In response to the Supreme Court's acquittal there have been massive and violent Islamist protests across Pakistan. 'Kill Asia', they have demanded in their thousands. They have burned rickshaws, cars and lorries. The protests are thought to have caused damage in the region of £900million.
And in response to this intolerant mob uprising, Pakistani prime minister Imran Khan has agreed to refuse Bibi's right to leave the country. In the words of Wilson Chowdhry of the British Pakistani Christian Association, this is akin to 'signing her death warrant'. Indeed, Bibi's lawyer has already had to flee Pakistan, though he intends to continue fighting for Bibi's full freedom once he has established asylum somewhere. Forcing Bibi to stay in a country in which many thousands of people want to kill her is cruel and inhuman treatment.
Of course there has been much disquiet in the West over the past eight years, from human-rights outfits and most notably from Christian groups. The Vatican called for clemency. Pope Francis said he felt a 'spiritual closeness' with Bibi. Groups such as Voices of the Martyrs, which campaigns on behalf of persecuted Christians, organised petitions for Bibi's freedom that got up to 400,000 signatures.
In Pakistan itself, brave Christians protested in Lahore and elsewhere, calling for Bibi's release and for the abolition of Pakistan's blasphemy laws. First introduced by the British Raj in 1860, and then severely strengthened under the military rule of General Muhammad Zia-ul-Haq in the 1980s, these laws forbid the insulting of religious beliefs, the desecration of a Koran (life imprisonment), and the mocking of the Prophet (death).
Yet something has been notable by its absence amid the admirable pro-Bibi efforts of Pakistani and Western Christians: the full and loud raising of the Western liberal voice.
This silence is depressing, but it isn't surprising. Because many in the West now actually agree with the Islamists who have rampaged through Pakistan in recent days. No, they wouldn't kill someone who insulted Muhammad or slagged off Islam, but they would definitely punish them – whether by No Platforming them from public life, getting them sacked from their job, or in some cases reporting them to the police.
They differ from Pakistan's extremists only by degree. Morally and philosophically they are on the same page – the page that says blasphemy against Islam is unacceptable.
Only in the West we don't call it blasphemy. We call it 'Islamophobia' or 'hate speech'. Across Europe, blasphemy laws, most enthusiastically aimed at those who blaspheme against Islam, have been rehabilitated in the guise of clamping down on 'phobic' speech.
Witness the European Court of Human Rights' recent agreement with the Austrian court that fined a woman 480 Euros for calling Muhammad a paedophile. This means that, morally, Europe is indistinguishable from Pakistan. Sure, we only fine people for mocking Muhammad, where Pakistan sentences them to death – but both territories have formal strictures against insulting Islam.
And as a consequence both territories inflame Islamist intolerance. Pakistan's liberal politicians cannot be surprised that intolerant Islamists are still demanding Bibi's murder when Pakistan maintains laws that provide for the execution of blasphemers against Muhammad. And Europe cannot be surprised that it is witnessing a serious rise in Islamist violence and intolerance when it has new, sly, Orwellian restrictions on the questioning or ridicule of Islamic beliefs and prophets.
We express horror at the massacre at Charlie Hebdo, yet that vile act was only a more bloody, extreme enforcement of the same diktat that is issued by Austrian courts, the ECHR, student radicals who No Platform 'Islamophobes', and so on – that is, the diktat that says Thou Shalt Not Mock Muhammad. The Charlie Hebdo barbarism was the extrajudicial enforcement of a now mainstream prejudice in Europe – that it is wicked to 'punch down' at the Islamic faith.
This is why Western progressives cannot give full-throated support to Asia Bibi – because, at root, they agree that what she did was wrong. Their embrace of the victimology of identity politics, where they obsessively task themselves with the protection of certain groups from offence or slight, means they have abandoned freedom of speech in favour of maintaining the 'multicultural' order. Blasphemers – or 'hate speakers', as they duplicitously call them – must be punished in order to ensure the smooth management of identitarian relations, just as blasphemers in Pakistan must be punished in order to preserve the religious order. Both sides are motored by a deeply illiberal, punishing and identitarian instinct.
Britain should offer Bibi asylum. And if it does, we will have to make clear to Britain's woke left that Bibi's freedom to say whatever she wants trumps their paternalistic and borderline racist instinct to clamp down on any expression of hostility towards Islam.
To enquire about republishing spiked's content, a right to reply or to request a correction, please contact the managing editor, Viv Regan.