Why I love brazen hussies
Katya Jones should be an inspiration to women everywhere.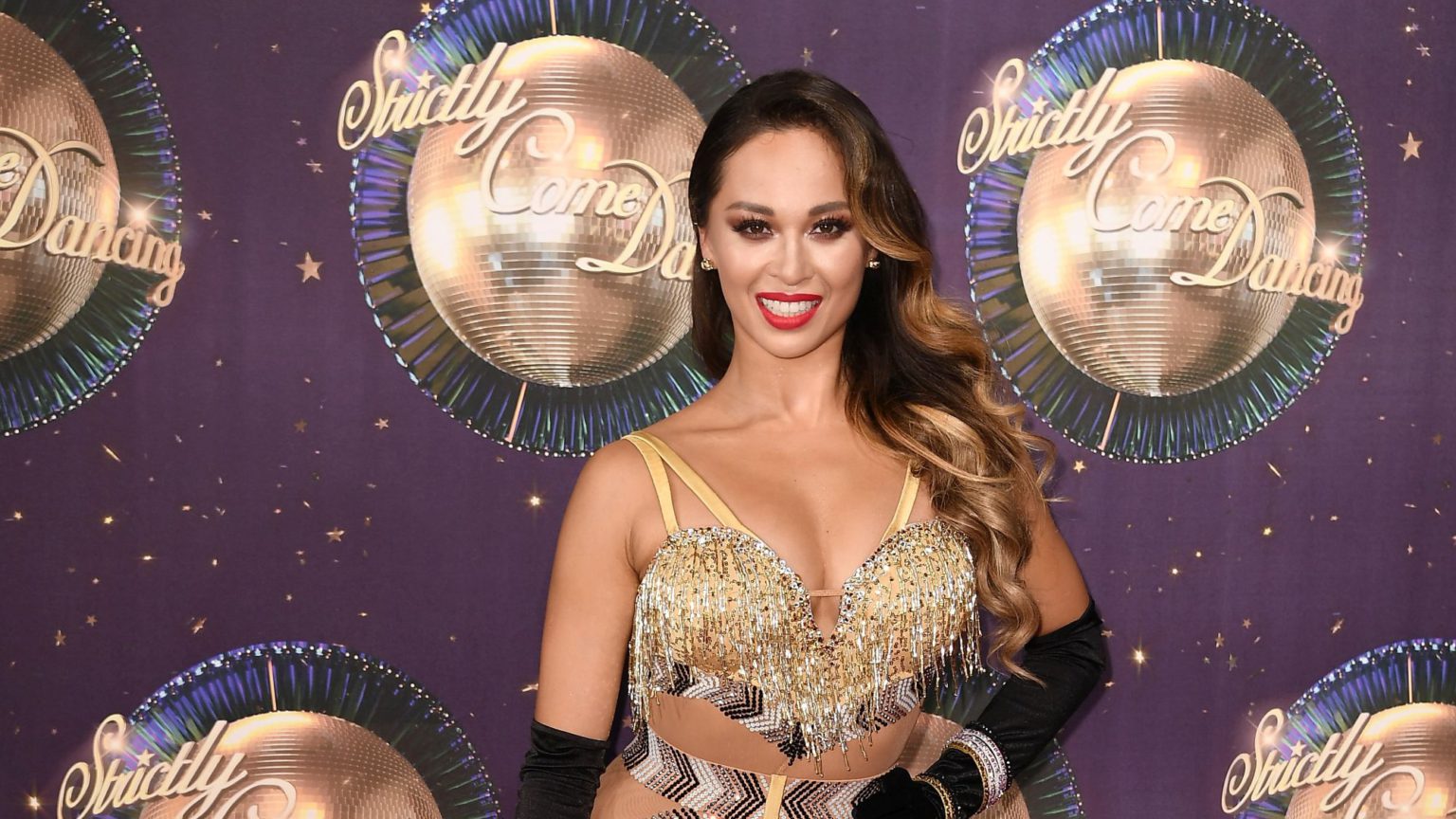 When I read that the saucy BBC Strictly Come Dancing star Katya Jones had – rather than slinking off shamefaced in the wake of snoggate to fashion herself a sequinned scarlet letter – been liking tweets which cast doubt upon her virtue, I must say I felt like standing up and cheering. For though I'm keen on many kinds of my fellow females – career-girls, blue-stockings, gold-diggers – I think that brazen hussies might be my favourite.
As the Daily Mail put it, 'Katya brazenly liked a number of tweets… [and] alarmingly threw her support behind a host of cruel messages directed at herself'. She liked: 'Who's relationship to break up next Katya? Trash… You ruin the show. Cheat. Being voted off the show wasn't that surprising after being caught "slutting around"… What is surprising is how yr husband hasn't got you in the divorce court. It's devastating enough being cheated on in private but in front of 10million plus people??? SLAG is all I can say…'
In an age when even the police force seem more invested in monitoring hurty feelings online than actually arresting criminals, the old saw about sticks and stones breaking bones but names never hurting is likely to make many have an attack of the vapours. But I find such bold behaviour both admirable and amusing. Indeed, though I am twice Mrs Jones' age and should probably know better, I sometimes in idle moments like nasty comments about myself on Facebook. The confusion of those who obviously hoped their words would wound me fills me with glee.
On one memorable occasion, I had been sparring online with a trans activist. She first threatened me with a beating from her Hells Angel husband and when that failed to frighten me she threatened to report me to the law for hate speech. I took the bully by the horns and rang up my local police station myself. In my childish voice, I told the lady who answered my call that I wanted to report a hate crime and when she asked me kindly who had hated on me, I answered somewhat cheekily that I was myself the hater rather than the hated. It all ended very satisfactorily with the sympathetic PC advising me that as I'd been threatened with GBH from a tranny's fancyman, I could actually myself lodge a complaint. But I didn't, because I'm not a cry-baby – I'm a superannuated brazen hussy, and proud of it.
Because really, what's the alternative? Being sensitive and boo-hooing every time someone says 'Boo!'? Being vulnerable which, tellingly, is seen as an attractive trait in women (not men!) but can also mean open to exploitation, as in 'endangered, unsafe, unprotected'? Or being passive aggressive like the ex-girlfriend of Mrs Jones' erstwhile dancing partner who liked a tweet saying 'Stay classy, Katya'.
Brought up in the former USSR, Jones (born Ekaterina Andreevna Sokolova) exhibits much of the toughness associated with beautiful Eastern European women out to make their mark on the weak-willed West. Such cold-climate go-getters are the opposite of snowflakes but neither are they ice queens – they're too earthy, driven by the physical as much as the fiscal. I'd hazard that Katya isn't over-bothered by this Girl Code the youngsters speak of (never go after your friend's crush, your friend's friend, your friend's sibling or, most vitally, your friend's ex without permission). And good for her, as this basically seems like a recipe for going without, especially if you have an understandable distaste for hooking up with strangers. I prefer the old classic 'All's fair in love and war'. But a generation which clings on to its virginity until the average age of 26 is going to be a little on the sensitive side and find such fighting talk a little threatening.
In Britain we seem to have filed the brazen hussy away in the sexual archives. Even those thought to have the stiffest of upper lips have succumbed to the modern plague of over-feeling. When Camilla Parker Bowles got pelted with bread rolls in a Wiltshire supermarket at the height of her adulterous affair with Prince Charles, she ran away crying; when that tougher royal mistress Nell Gwynne found herself in a carriage being jostled by hostile crowds who believed that she was the king's unpopular Catholic mistress, she poked her head out and called 'Pray, good people, be civil – I am the Protestant whore!'.
Luckily, literature is full of the breed: the Wife Of Bath, Moll Flanders, Fanny Hill, Doll Tearsheet, Polly Garter, Becky Sharp, Lyra Silvertongue. And all of James M Cain's broads, especially Phyllis from Double Indemnity. Which leads us on to Hollywood. In real life, actresses are often too insecure to be brazen but honourable mentions must go to Mae West ('I was pure as the driven snow… but I drifted'); Elizabeth Taylor, who was denounced by the Vatican as 'an erotic vagrant'; and Ursula Andress, who answered when asked why she'd stripped off for Playboy, 'because I'm beautiful'. In Britain we are blessed with Joan Collins and Barbara Windsor.
It's a shame there aren't more modern ones. Because there's something so bracing about the brazen hussy. In a world where women are still brought up to be self-effacing, and where dressing modestly is making a creepy comeback, she refuses to lower her eyes and raise her neckline. In an age of Top Trauma Trumps the lucky lady whose bad experiences bounce off rather than damage her threatens the touchy-feely status quo. In the light of this sexist miserabilism, surely clear-eyed, hard-hearted happiness is the most subversive weapon a woman can wield.
Julie Burchill is a journalist and author based in Brighton.
Picture by: Getty
To enquire about republishing spiked's content, a right to reply or to request a correction, please contact the managing editor, Viv Regan.