'I love rebellion, and that's why I love Brexit'
Julie Burchill on her new play, the working classes, sex and Brexit.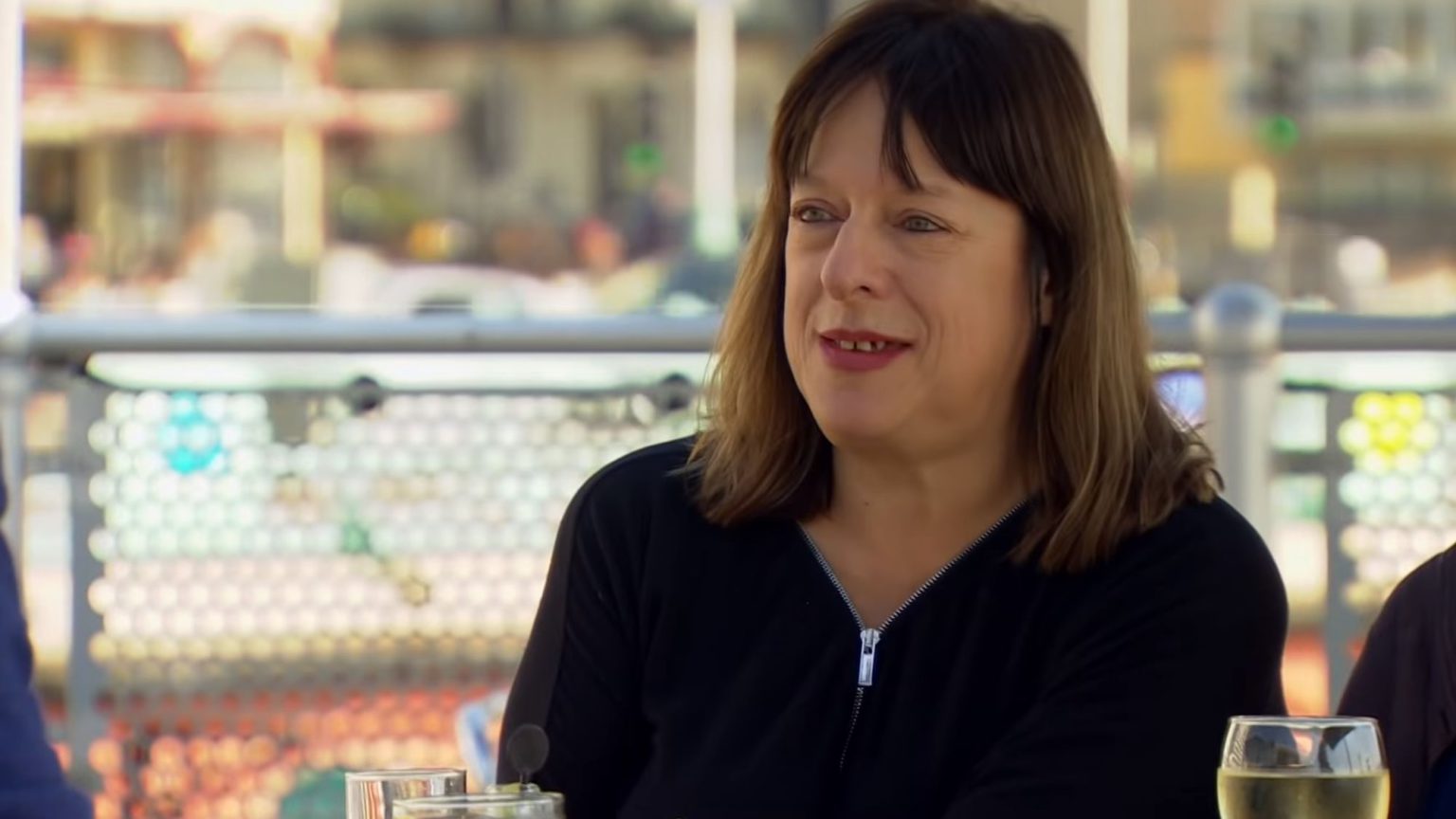 The Brexit vote seemed to split the country down the middle, even pitting friends and family in opposing camps. The establishment, however, was – and still is – united in its commitment to Remain. This gulf between elite and popular opinion is perhaps most pronounced in the art world. Polling by the Creative Industries Federation revealed that 96 per cent of its members were in favour of Remain. It would take a brave bunch of artists to express an opposing view. And this is exactly what Brexiteers Julie Burchill and Jane Robins have done with People Like Us – a new play about sex and Brexit. spiked caught up with Julie Burchill for a chat.
spiked: Why did you write People Like Us?
Julie Burchill: My co-writer Jane Robins had the idea, based on a series of social shunnings she had heard of and witnessed in the London arts and media world, from which we created a North London book group which turns from super-civilised to near-feral after the vote goes the 'wrong' way.
My career had been up the creek for several years – principally because I was on the warpath against left-wing anti-Semitism and bullying trans-activists long before people caught on to the evils of both of them, and had to some extent been written off as a loony. I was happy with my semi-retired life, doing volunteer work and having long lunches by the sea with my mates. I didn't need the money, but I've been a writer since I was 17 and as I contemplate my 60th birthday next year, it's lovely to have another unexpected bash at a different branch of it. We've just heard we've been nominated as MOST PROMISING PLAYWRIGHTS in the Off-West-End awards – it's so delightfully surprising to be promising at my age!
spiked: Why is the arts world so intolerant of Brexit?
Burchill: Because they do what they love for a living – and thus, as the old saw goes, have never worked a day in their lives. They don't know what it means to have to stand still and take anything that's thrown at you, to see your wages undercut, to see your children have no chance of ever buying a place to live, to always feel that life is going on elsewhere.
The various creative arts have become far less socially diverse in recent decades, from pop music to acting to modelling, even. These used to be jobs which respectable people shied away from and bright prole kids could escape through, but now they've been colonised by the dull spawn of the middle- and ruling-classes. Thus they have far less empathy with and understanding of ordinary people than they would have done in the 60s, 70s or 80s.
spiked: How has the art world responded to your play?
.
Burchill: We've been shunned by most of the critics, who I can't help thinking are probably thwarted Remoaners who can't get over their sad loss. 'Gloating', 'ranting', 'superficial' – it's a fair cop! But the play actually SOLD OUT all performances before the first night, so we're still celebrating. I would choose commercial success over peer approval any day.
spiked: Is there a class element to Brexit – and the backlash to it?
Burchill: Yes, Brexit is the most genuinely working-class movement in Britain today. Far more so than Corbyn's Labour Party, which is lousy with privately educated ponces trying to out-thug each other.
spiked: People Like Us is billed as a play about sex and Brexit. What's the connection?
Burchill: I think that the ruling class – even when they've been progressives and actually very helpful, like Marie Stopes, and the Fabians – have always had a parasexual fear of the working class. It's probably to do with the sort of sex they imagine us having – animalistic rather than caring or whatever – and this is a dark backbeat to Brexit, that we're seeking to wallow in our own filth, be it racial, sexual or otherwise. It's not us who's having erotic spasms – it's the prissy Remainers, looking under their blameless beds for big bad Brexiteers to treat 'em rough.
spiked: What is it about Brexit that you love?
Burchill: I love rebellion, and I especially love getting rid of things that have outlived their usefulness. Brexit is both – after years of treading water and trading away our autonomy for a pathetic package of Euro-portioned mediocrity. What a wonderful time to be alive!
Julie Burchill was talking to Fraser Myers.
People Like Us is at the Union Theatre until October 20.
To enquire about republishing spiked's content, a right to reply or to request a correction, please contact the managing editor, Viv Regan.